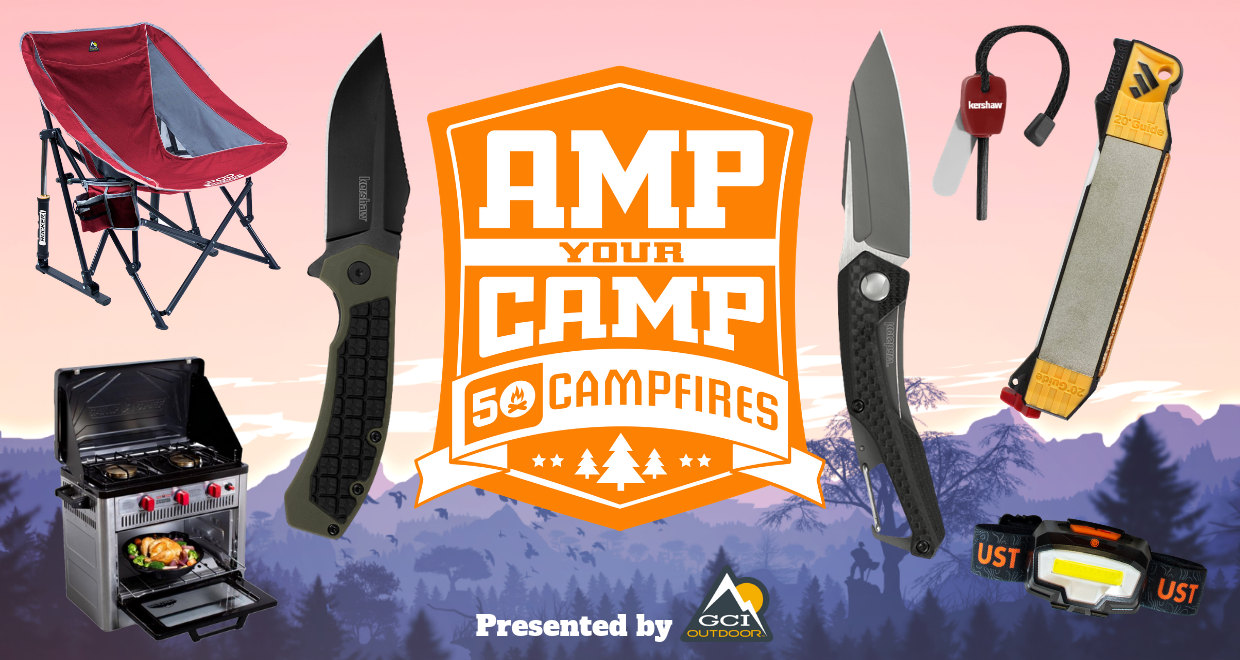 The Amp Your Camp Giveaway presented by GCI Outdoors
Our biggest gear giveaway of the year is BACK!
Calling all campers! We have a great lineup this year and we'll be giving the entire prize package to ONE camper every week for ten weeks! Boom! From knives to chairs to outdoor ovens, we will truly Amp Your Camp for 2019.
Check out the gear!
We're giving away two knives this year! The Kershaw Reverb is a sleek folder that's perfect for the trail, thanks to the handy carabiner clip. Attach it to your belt loop or backpack so it's always ready to rock. It has a 2.5 inch blade and only weighs 1.6 oz. Sweet!
Smart hikers ALWAYS have a backup for starting fires. The Kershaw Fire Starter has a magnesium alloy shaft that is good for 3,000 strikes, and the plastic handle makes it comfortable to use. Don't be caught in an emergency without one!