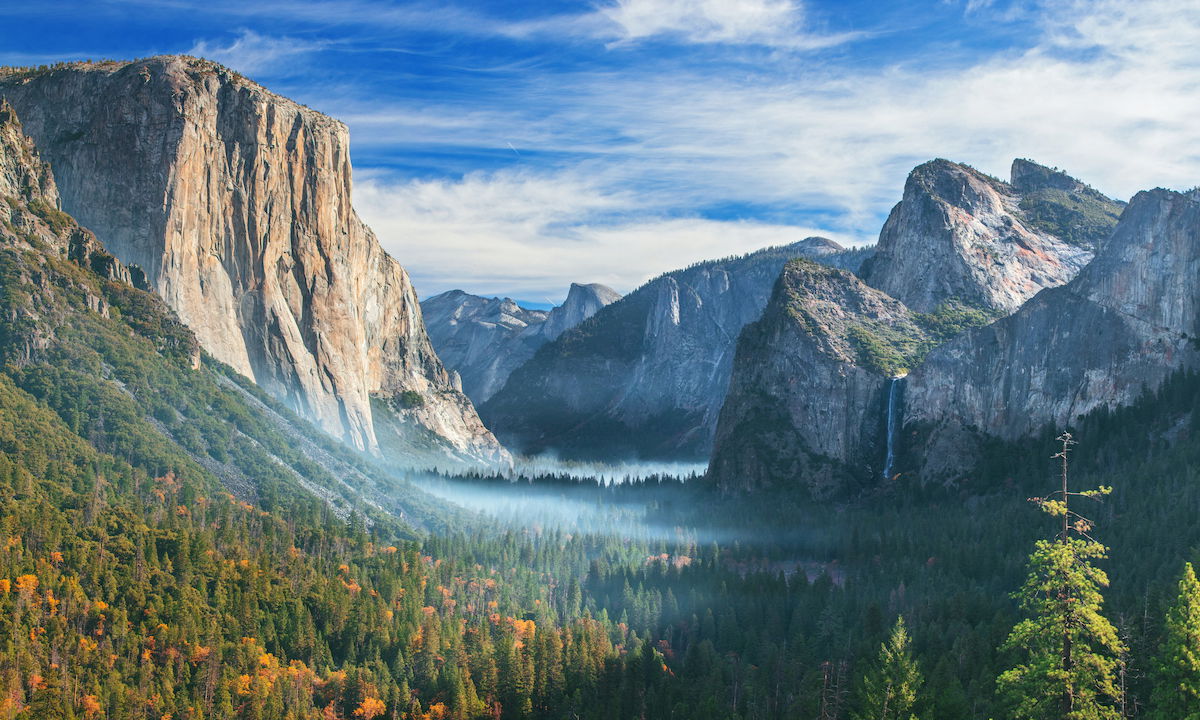 The No. 1 Hack for Getting Into National Parks for Free
National Parks may be one of the greatest public resources our country has to offer, but that doesn't mean they're cheap. With many parks charging $30 per vehicle just to enter, those fees can stack up, especially if you aren't a frequent visitor. Fortunately, there's a way to get into national parks for free.
Every year, the National Park Service offers several "fee-free" days, during which all entrance and parking fees are waived. If you time your visit to coincide with one of these days, your entry ticket will be absolutely free.
The next fee-free day is just a month away, which means now is the perfect time to start planning your next national park visit. It coincides with Earth Day, April 22, and kicks off a National Parks Week, a nine-day celebration of America's national parks. Throughout the week, there will be events at parks around the country, many of which are completely free to attend. You can search for guided hikes, astronomy events, ranger talks, kid-friendly activities, and more at the park service's nationwide events calendar here. And if you can't make it for the fee-free day on April 22, don't stress—you'll still have three other opportunities later this year: 
-Aug. 4, to commemorate the anniversary of the Great American Outdoors Act, which funds infrastructure and recreation on public lands
-Sept. 23, to celebrate National Public Lands Day
-Nov. 11, in honor of Veteran's Day
You don't need to do anything special to take advantage of the fee waiver on any of these days. Just show up (ideally early in the morning to beat the crowds), and drive, bike, or walk on in. If you're visiting one of these eight parks, you may also need to make a reservation in advance. Arches National Park, Rocky Mountain National Park, and several others have recently instituted seasonal, timed entry systems to reduce entrance traffic during peak times.
Follow the National Park Service on Twitter and other social media channels for announcements as National Parks Week gets closer. As an extra bonus, whoever runs the NPS Twitter account has a great sense of humor around animal safety. 
"Did you know that if you hold an ermine up to your ear," they tweeted recently, "you can hear what it's like to be attacked by an ermine?"