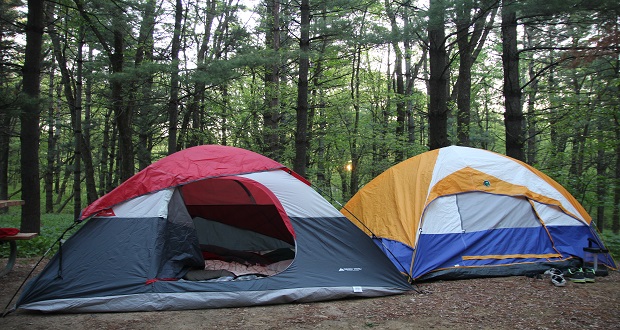 We left with the guys heading to Maquoketa Caves State Park on their Road to Bozeman to stay the night before heading to the Badlands.
They got to the park around 9 PM and the first thing on their agenda was to get a fire blazing. As darkness was setting in they were thankful to have the Zippo Outdoor Rugged Lantern to illuminate the campsite. They were then able to make quick work of chopping kindling and firewood with the Zippo Outdoor 4-in-1 Woodsman. When you need to get a job done quickly it sure is nice to have an axe, saw, mallet and tent stake puller in one tool.
One of the downfalls of staying at this state park was having their campsite surrounded by Poison Oak. Luckily, they were able to avoid it! Poison Oak is not a fun thing to come in contact with, especially when you will be stuck in a car for more than 6 hours at a time with 7 people.
It was an early morning for the guys. After making breakfast, they hit the road at 5 a.m. on their way to the Badlands. A long day of driving and sitting in the car, made the guys a little stir crazy, but who wouldn't be after that long? Arriving at the Badlands at 7 p.m., they were, "overwhelmed at the beauty of the park." To anyone that hasn't seen the Badlands, it definitely is a sight to see.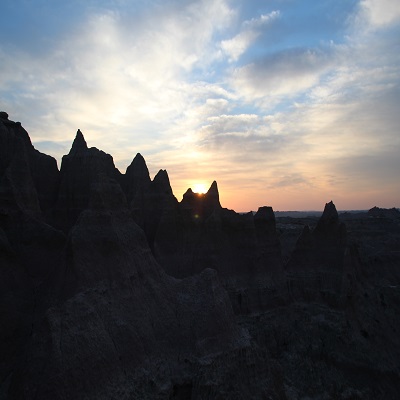 The Badlands National Park protects roughly 242,756 acres of undisturbed country. After walking around and taking in the awesome scenery, it was time for them to have some dinner. The guys had a gourmet dinner consisting of PB&J's.
It sounds like they have a pretty fun day ahead of them tomorrow (besides the driving), the gang will be heading to Yellowstone National Park, stopping to see famous Mount Rushmore along the way! Be sure to stay tuned!