The RovR Campr Cooler is the first cooler we've seen in awhile that has dramatically changed the design. The rotomolded cooler market is fairly saturated at this point, so add-ons have become more interesting. RovR not only offers great accessories, but has also made some big changes to the cooler itself inside and out.
The first thing you'll notice about the RovR CampR is that it's BIG. You're not going to run out of space in this guy. It's an 80 quart cooler that will haul 96 cans if you wish. You most likely won't use it that way though, because you'll want to use the organizer. There is a three compartment basket that sits inside that is great for snacks, meat, salad or whatever else you want to keep from getting wet. Another handy feature is that if you want to drain the water from melted ice, it will go down under the bin and out.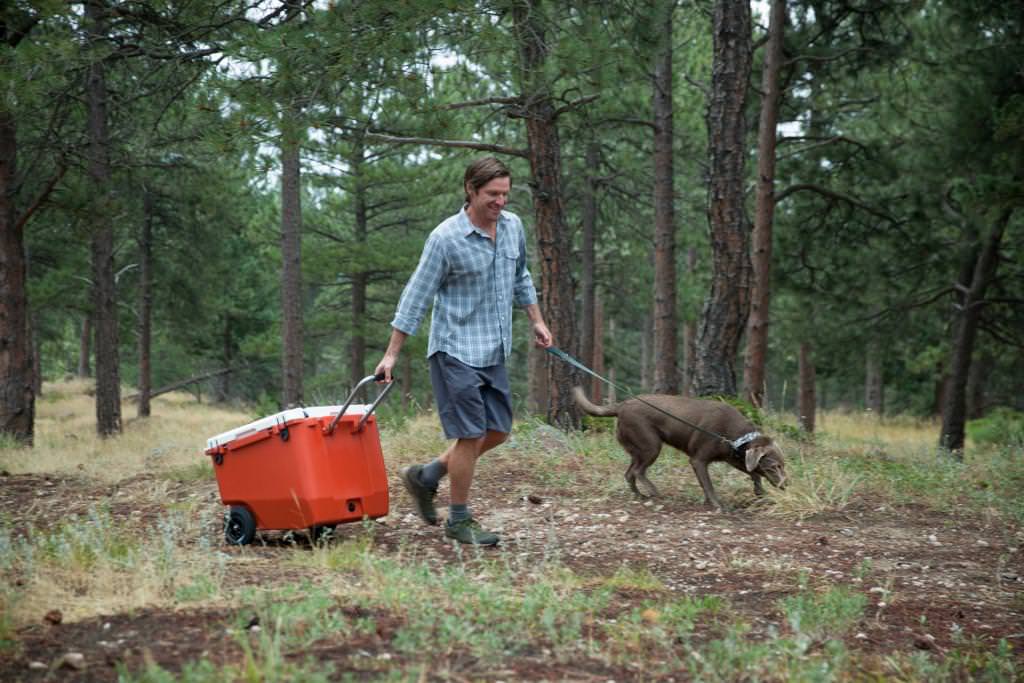 The Rovr Campr has an optional CampR Bin that carries a ton of gear and also folds down into a padded seat. It comes with a cutting board and a cup holder that adds a lot of functionality. Meats, cheeses and limes can now be dealt with on a sandy beach with ease.
For an additional $70 you can get the Bikr attachment and connect the RovR to your bike. This is a great option to have. In the summer it seems like I'm always meeting up with someone at the lake to hang out. It's usually within biking distance of my house, which means that I could pack up plenty goodies in the RovR and hit the streets.
All in all I feel like the RovR CampR is a good value at $499. Other rotomolded coolers of the same size are around $500, and you're not getting any extra features. RovR is a company I'll be keeping an eye on in the next few years.