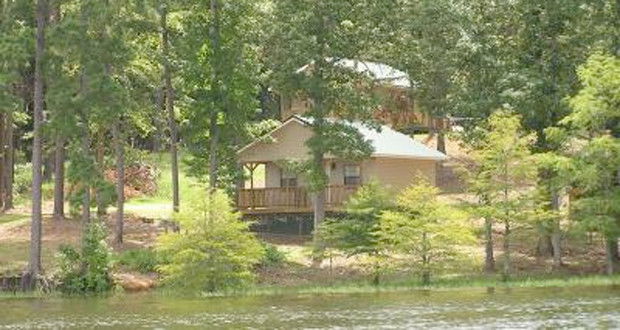 Waterfront Camping at Cypress Bend Campground
Camp Louisiana had a chance to catch up with Cheryl from Cypress Bend, part of the Sabine River Authority. She gave us some insights on the popular activities in the campground, the area attractions and the waterfront camping at Cypress Bend Campground.
Cheryl's Favorite Thing To Do In The Park
Her favorite thing to do is to go picnicking, fishing and/or swimming
Cheryl's Favorite Campsite
Sites #1-#10 because they are the waterfront sites with a beautiful view of sunsets over Toledo Bend Reservoir.
Get To Know Cypress Bend Campground
When was Cypress Bend founded? How did it start?
Cypress Bend (Twin Island) plans were approved in May of 1971. The Recreation Parks were conceived in 1969 as part of the FERC relicensing process. FERC required that recreational facilities be included in Toledo Bend Reservoir.
What are the most popular activities in the campground?
There are many things to do at the campground but guests usually enjoy spending time on the water swimming, fishing, water skiing, or boating. If not in the water there are some great hiking and biking trails to walk along with picnic areas scattered about.
Where is Cypress Bend located? What are some other attractions in the area worth checking out?
Cypress Bend is located in Many, LA (3462 Cypress Bend Dr. Many, LA 71449) The campground can be reached at 318-256-4118 or 800-259-5253. There are many attractions and activities right around the campground such as the Hodges Gardens, Fort Jesup, Bailey Memorial Garden, Toledo Bend Dam, Cypress Bend Golf Resort, El Camino Real Tour, Historic Natchitoches, and Cane River Historic Trail. There really is something for everyone right around the area.
What are the campsites like within the park? Are they more open or secluded?
Campsite are all full hook-ups (water, sewer, and elec.), with 20, 30, 50 amp service, 54 of the 64 RV sites are 20X40 foot concrete pads. The majority of the park is more open. The waterfront pads and first 2-3 rows of pads are more open. The pads in the back of the park up on the hill are more secluded.