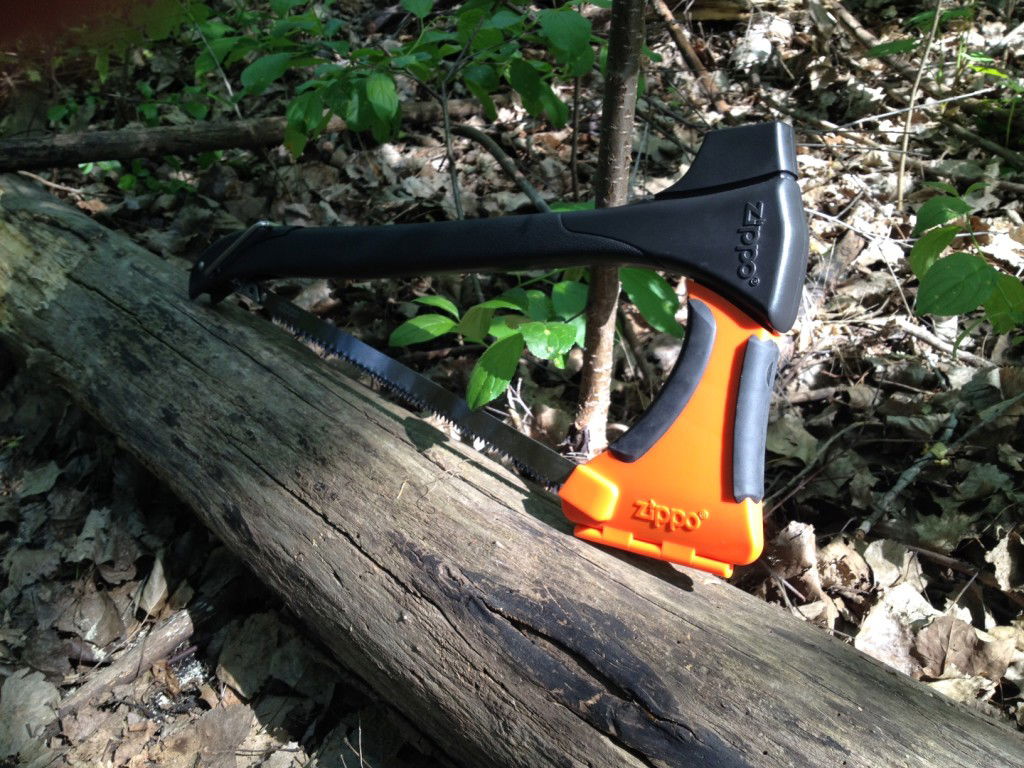 Zippo Outdoor 4-in-1 Woodsman
When you go camping you do not want to carry countless tools to set up camp and explore the area. Finally there is a product made by Zippo that combines four essential tools into one ultimate camping tool. The Zippo Outdoor 4-in-1 Woodsman is the survival tool you are looking for.
The 4-in-1 Woodsman converts to an tomahawk-style axe with a 5″ blade and 15″ bow saw that cuts oak up to 4″ thick to help cut your way through anything that might be in your path. Also includes a mallet and stake puller to help you set up camp and take it down with ease. This tool is a great buy for $80 that lets you eliminate some other tools from your camping box.
Price: $79.95
See the Zippo Outdoor 4-in-1 Woodsman in Action