10 Groovy Teardrop Trailers You'll Love
We all love teardrop trailers, right? It's so easy to picture yourself galavanting around the country making a minimal footprint. They remind us of a simpler time, and urge us to get out on the open road. Here are 10 teardrop trailers we think you'll love!
If you just can't get enough teardrop trailers, Douglas Keister wrote an excellent book about them. Handy with a set of tools? Maybe you can build one for less than $500. Another option is to renovate an older camper. Here's a great book about how to do it on the cheap!
What'll ya have? This teardrop is ready for a good time. Photo from Garden & Gun.
Simple. Clean. Gorgeous. Seen at Bless This Stuff.
Great unit from Big Woody Trailers.
The Gidget Retro Teardrop Camper
A pop-up teardrop? Love it. Seen on The Flying Tortoise.
Don't mind me. I'm just going to travel around in this toy car and trailer. Awesome. Seen at Tiny House Talk.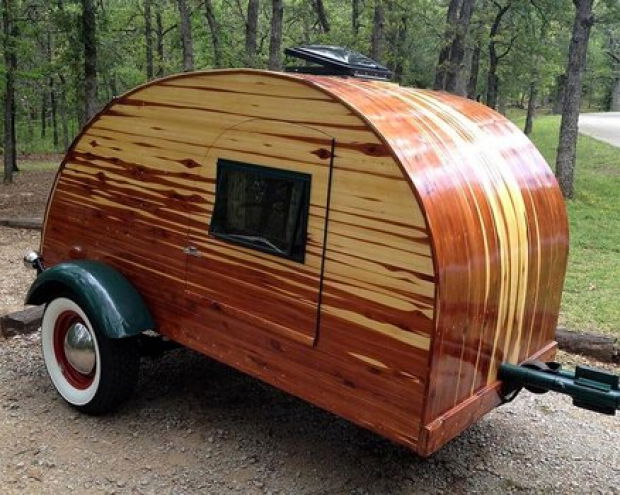 Incredible woodwork. Seen on Lumberjocks.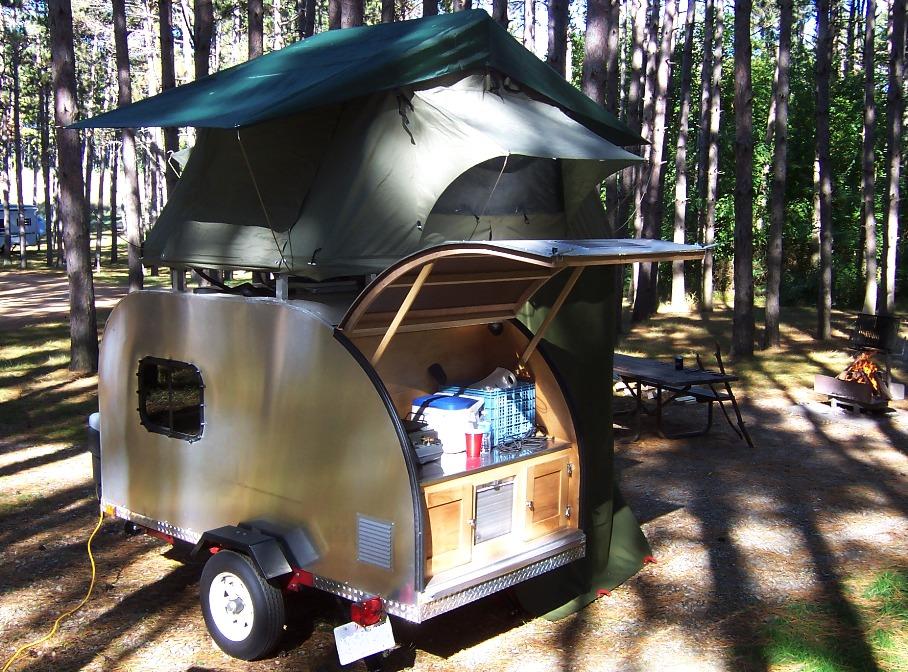 Cool way to double the space. Seen on Compact Camping Concepts.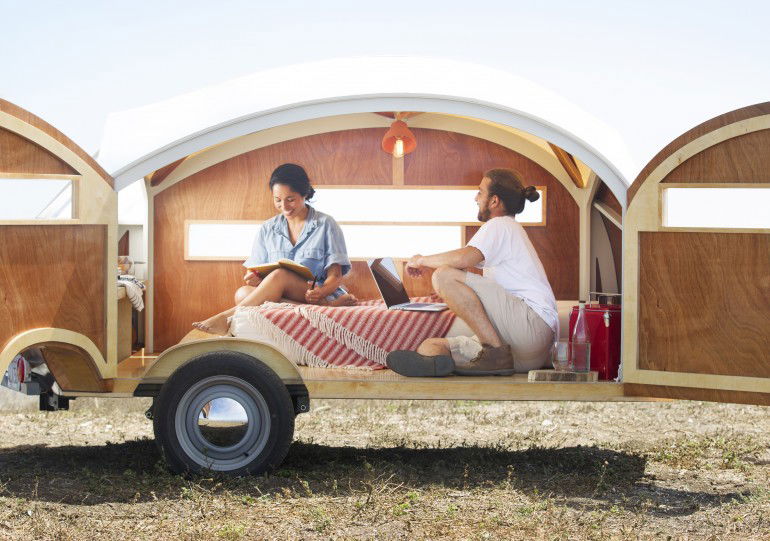 Check out the way the Hütte Hut opens from the side.
And just in case you want to get even more remote on your adventure!

Check out this video with Bert from
Vistabule Teardrop Trailers
, for an in-depth review of teardrop features! We recently spent four days in a Vistabule Teardrop Trailer. See our video review
HERE.