5 Winter Safety Tips for Kids Who Love the Outdoors
Blame it on the weather, blame it on the cold, but something happens to adults when winter rolls around. It becomes harder and harder to get motivated to get outside. Kids are a different story. Our marvelous mini-mes (yous) have tons of energy year-round, and if your kids are anything like ours, they love the snow. And why wouldn't they? They don't have to worry about treacherous morning commutes or shoveling the driveway. Snow to them only means fun. Who are we kidding, remember snow days as a child? Pure joy. These 5 Winter Safety Tips will help your kiddos have an even more amazing time in their winter wonderland.
All that winter fun means there's something else us parents have to worry about: keeping our kids safe as they venture out into colder temps. With some basic know-how and a little preparation, we've assembled five tips to keep your kids safe this winter.
5 Winter Safety Tips for Kids:
Layer Them Up
One of our most important winter safety tips is to remember dressing in layers is always a good idea. From fall hikes to winter sledding, layering is the best method to keep your core temperature up. If your kiddo starts to resemble the Stay-Puft Marshmallow man or Michelin Man, you've gone too far. The goal should be to keep them warm and safe while still allowing them to run and play with little restriction. A good rule of thumb is to dress your little ones in one more layer than you would need.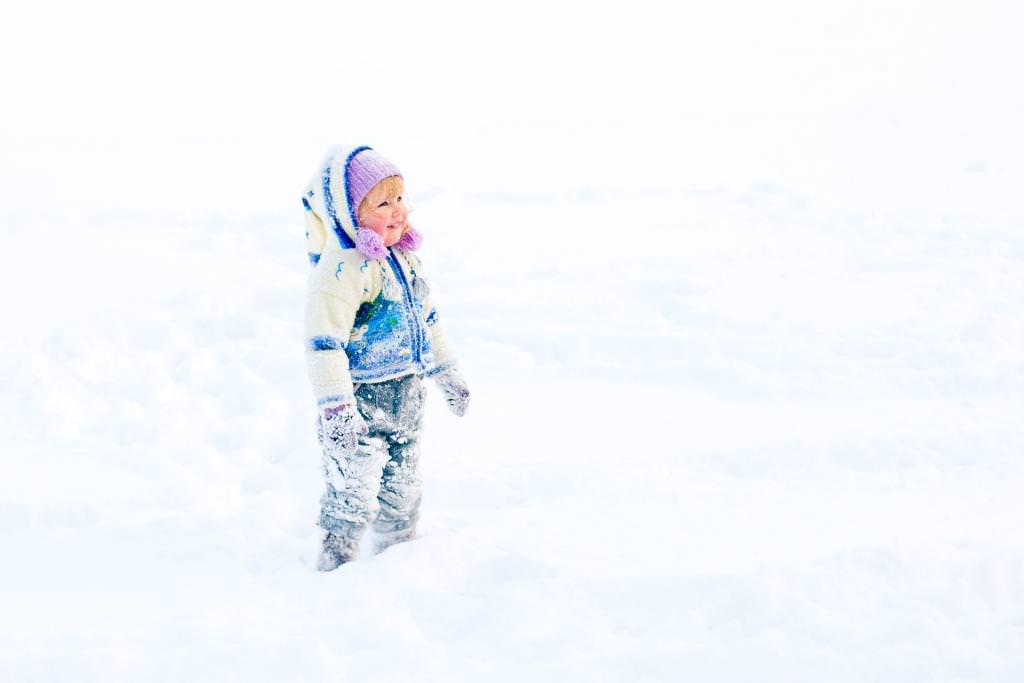 Provide UV Protection
You might think that you just have to worry about UV rays in the summer, but you would be wrong. Especially if there is snow on the ground, harsh UV rays glare off that shiny white surface and into your kid's eyes and onto their skin. Sunscreen and a pair of UV-protected and polarized sunglasses won't only make their time outdoors more enjoyable, but it'll also protect their eyes from harsh reflections.
Don't Skimp on Gear
Some of us at the office, not naming names, remember "waterproofing" our boots as kids with plastic bags. While we didn't lose our toes to frostbite, times have changed. Gear options and technology have changed. We couldn't be happier. Quality winter gear such as boots and gloves can go a long way if your little hiker loves to play outside in cold temps. Beyond the basics of warm boots, jackets, gloves, and hats, specialized gear can keep them safe while skiing, sledding, skating, and more.
Give Them a Break
Cold weather does strange things to our bodies, especially to our little tikes. Running around and playing in the winter forces their bodies to work overtime to keep them warm. All this extra energy used to keep them warm reduces their reaction times and makes them feel tired, faster. The solution? Provide them with quick breaks where you give them snacks and drinks, allow them to put dry clothes on, and rest before heading back out and tearing up the sledding hill.
Join Them
One of the easiest ways to keep kids safe this winter is to join them on the skating rink or the sledding hill. Plus it will get you out of the house and away from streaming endless seasons of your favorite show. No judgment.