Before we get to the best evaporative cooling hats (which will change your life), what exactly is evaporative cooling? Have you ever seen someone dunk their cap in the water on a hot summer day? What they're doing is taking advantage of a straightforward principle that results in a lower body temperature. When water converts to vapor, it uses the air's thermal energy, creating a lower air temperature in that area, i.e., your head. You can lower the temperature of your skin by as much as 30 degrees with this technique.
Tying a wet bandana around your neck to cool down is nothing new, but the problem is that cotton dries out quickly and needs constant rewetting. These days, the best evaporative cooling hats are made from thick polyester that take several hours to dry out, which is what you want. When you combine a good cooling hat with a neck wrap, your increased comfort in sweltering temperatures is quite noticeable. It gives you more energy, and you can stay outside much longer. 
Here are the best evaporative cooling hats you can buy right now.
The Mission Hydroactive Max Performance Hat
The Mission Hydroactive Max Performance Hat looks good and gets the job done. It provides airflow on the top of the head, and the cooling portion spreads across the forehead. It's an excellent design that will keep you comfortable for hours.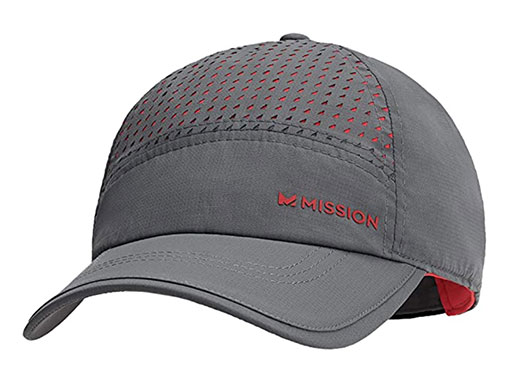 Mission Cooling Bucket Hat
If you're looking for more sun protection, the Mission Cooling Bucket Hat is a solid choice. The three-inch brim keeps the sun off of your neck, and the cooling zones are once again across the front of your head. We also like the option of flipping the brim up with pin snaps, making it multi-functional.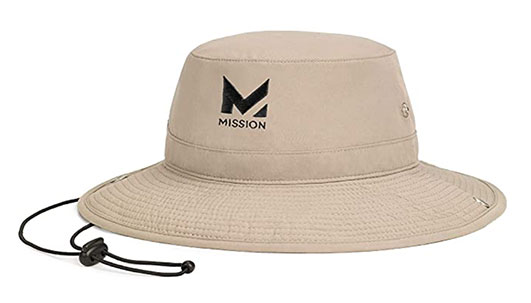 Frogg Toggs Chilly Bean Hat
Frogg Toggs was one of the first companies to create an evaporative cooling hat. The Chilly Bean was the first one that we used, and it's still the one we use the most often. Mainly because the cooling pad is the largest when compared to similar hats. It covers the entire head, and the mesh sides do an excellent job of releasing heat. You're not going to win any fashion awards with it, but that's not the goal anyway, right?
If it's a scorching day and you still want to get outside with relative comfort, you'll want to add a cooling neck wrap. A cool neck goes a long way toward beating the heat. Here are two of our favorites.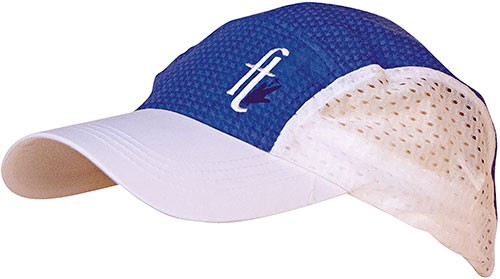 Ergodyne Cooling Neck Wrap
The Ergodyne Cooling Neck Wrap stays cool for up to four hours and is a favorite because there are slits that allow you to cinch it closer to your neck. We've been using these for the past few years and they're still in great shape. They're machine washable and provide excellent water retention.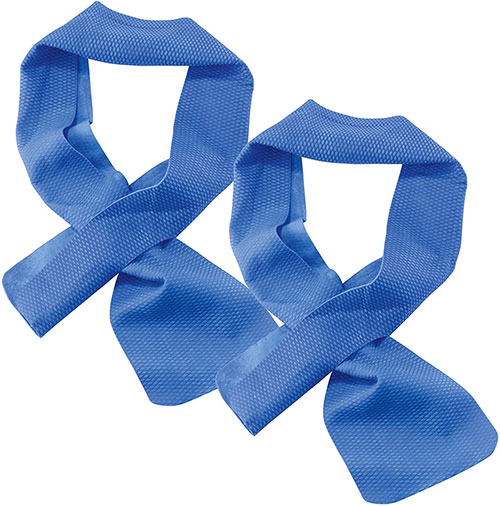 Eutuxia Cooling Scarf
The Eutuxia Cooling Scarf utilizes crystal polymers to absorb water, resulting in long-lasting relief. This one can even be frozen to enhance the cooling properties. It can be tricky to keep the beads evenly distributed, but overall it works quite well.