10 Best Websites to Find Great Used Outdoor Gear
Quality gear is essential to a safe and successful day outdoors—but building a comprehensive outdoor gear kit can get expensive real quick.
You don't have to spend top dollar on brand-new items, though. A ton of websites sell used gear, often in near-new condition or repaired by in-house experts—yet costing a fraction of the original retail price.
From apparel to backpacks to hard goods like skis and bikes, you'll find what you need and more at any of these 10 best places to find great used outdoor gear.
What it is: This is the eBay for outdoor lovers—a peer-to-peer online marketplace dedicated entirely to used outdoor gear.
Great for: Apparel for men, women and kids, and gear for skiing, snowboarding, hiking, cycling, camping, climbing, and paddling (but no boats)
Why we love it: Geartrade offers a huge selection from top brands across every sport. The site has quality control on safety equipment—for example, no alpine ski bindings or helmets over 5 years old are allowed to be sold. You can bid on items if you want to take a chance and possibly get a serious deal, or just buy it outright if the prospect of duking it out in an auction holds no thrill.
Keep in mind: Apart from restrictions on used safety equipment, the site bars several categories from resale, including team-branded sports gear, watercrafts and climbing harnesses.
What it is: Earth-conscious retailer Patagonia offers an in-house market selling outdoor clothes and backpacks that have been repaired from the "Seconds collection" or remade entirely using old clothes for the "Recrafted collection."
Great for: Like-new apparel, backpacks and some camping gear from a beloved brand known for quality
Why we love it: Worn Wear is a great way to get like-new Patagonia clothing for cheaper, and you can get entirely unique pieces from the Recrafted collection. Because everything is like new and often heavily discounted, the value can be substantial.
Keep in mind: Limited categories to choose among, based on whatever has come in for resale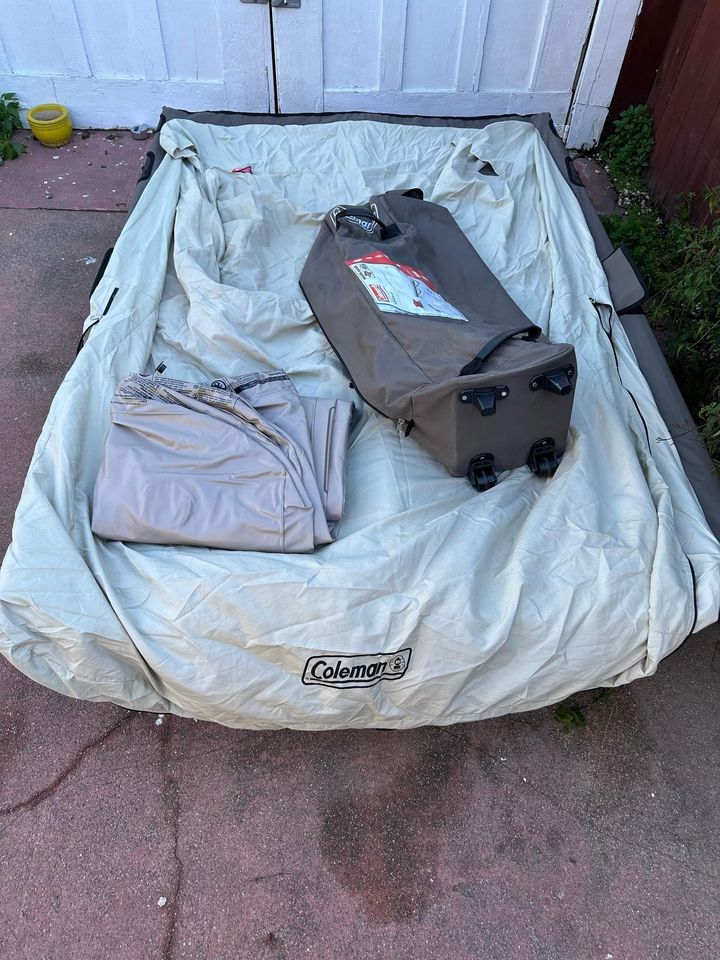 What it is: Everyone's favorite social media site offers a vast peer-to-peer online marketplace for all kinds of gear and apparel directly from other people.
Great for: Everything!
Why we love it: Because of Facebook's enormous reach and the relative ease of posting, you can find nearly every kind of outdoor gear or apparel you could want. You can negotiate directly with sellers with no middleman and no fee charged by the site for the post. If your seller doesn't mind shipping, you can score great deals from sellers across the country.
Keep in mind: Facebook has no quality control and there may be a limited selection for local pickup outside mountain towns or outdoorsy cities. It can also require a lot of digging, searching, and even dead-end communication with sellers.
What it is: It's like the REI garage sales but online, offering a platform to sell for returned items, deadstock and repaired gently-used gear.
Great for: Camping, hiking, climbing, cycling, fitness, snow sports, water sports and apparel
Why we love it Re/Supply offers a huge inventory across a ton of product categories, often at huge discounts. In keeping with REI's customer-forward policies, items are vetted before being listed and purchases are backed by a 30-day return policy. To aid your decision, used product listings are linked to non-used reviews so you can compare multiple used items head to head beyond just discounted price.
Keep in mind: You have to be a REI Co-op member—a one-time $30 fee for lifetime access—to shop.
What it is: A list of used gear sites wouldn't be complete without the giant eBay, one of the largest pre-owned peer-to-peer online marketplaces, including for outdoor gear.
Great for: Anything and everything!
Why we love it: Naturally, you'll find a huge selection from top brands across every sport, across the country and around the world. You can filter your search by quality (used and new without box) as well as distance and the option for local pickup. Items are either auctioned or available at a "buy it now" price, and some sellers allow you to negotiate. The site offers verification for trusted sellers and a money-back guarantee that you'll receive the item you ordered.
Keep in mind: Shipping might be expensive for hard goods, and you may have to dig through listings to find good deals.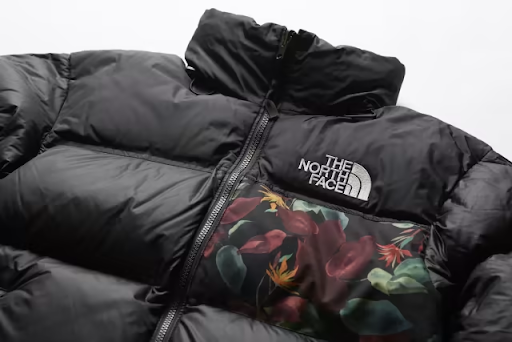 What it is: This platform from trusted outdoor-fashion brand sells refurbished clothing including returns and once damaged or defective apparel
Great for: Apparel for men, women and kids, backpacks, duffels, chalk bags, sleeping bags
Why we love it: You'll find really good deals on normally pricey North Face gear—up to half off on some. It's all been vetted and repaired, as needed, and some items are like-new, probably because they were returned unworn without the tags.
Keep in mind: There may be a limited selection of sizes, colors and options depending on your needs.
What it is: Peer-to-peer online marketplace with a small sub-section of outdoor clothing
Great for: Apparel and footwear, name brands (e.g., Chaco, La Sportiva, Patagonia, The North Face), like-new items
Why we love it: This platform uses a barter system that lets you make lower offers to the seller, who can then counter-offer. You can message sellers for a private or bundling discount, which can save you even more (especially on shipping).
Keep in mind: Because items are listed individually from sellers' personal "closets," the selection and sizes are limited.
What it is: This Instagram feed acts like an online consignment shop to facilitate sellers and buyers of used gear.
Great for: Gear and apparel for women, plus-size people, and nonbinary folks
Why we love it: Like a brick-and-mortar consignment shop, the proprietors vet and filter what is sold, creating a curated inventory of the best deals at fair prices. Listings are added regularly to keep inventory fresh.
Keep in mind: Isella has an understandably limited selection and new items sell quickly. It also requires a different level of comfort to get used to buying things on Instagram.
What it is: This online seller specializes in used bikes and cycling gear.
Great for: Complete bikes, bike frames, bike tires and wheels, bike components, bike accessories and cycling apparel
Why we love it: This platform is managed by knowledgeable staff of bike mechanics and all inventory has been checked and repaired by staff. Bikes are all Certified Pre-Owned and come with a 30-day return policy and an 18-month "Guaranteed Buyback Offer" if you want to sell it back in that time.
Keep in mind: It may be hard to find as heavy a discount as you might like on used gear because the inventory is vetted and in such good condition.
What it is: This Denver-founded marketplace sells used clothing for outdoor pursuits.
Great for: Apparel and accessories for backpacking, climbing, hiking, running, camping, skiing and snowboarding
Why we love it: This site sells only soft goods, but promises fast free shipping. You can sort among options of pre-owned options including "new," "used and good" and so on. The quality is checked in-person by staff, and the site offers great financial incentives if you want to sell your used gear, too.
Keep in mind: The offerings don't include hard goods, and as with any used-apparel site, you may not find the colors or styles you want in your size.