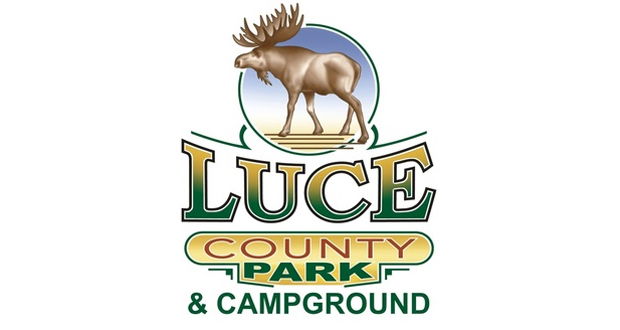 Camping Luce County Park in North Michigan
Camping Luce County Park in North Michigan
Camp Michigan: I'm talking with Bob today. He's going to tell us about camping in the UP, in Michigan, and specifically he's going to tell us about Luce County Park and Campground. Bob, why don't you get us started by giving us a little bit of background on how Luce County Park came to be?
Bob: Actually Luce County Park started out in the '60s. The Luce County Parks and Rec was formed in '72, and we started as a small campground at that time, and we've since grown to 45 sites. So, you know, it was something through the County Board that determined that they had a need for it.
Camp Michigan: Okay. And tell me a little bit about kind of how the Park is situated there in the topography, because on your landing page here for the Park, you have a great video of an aerial shot above the Park and it looks like you're right by a body of water. Tell me a little bit about that.
Bob: Yes. We're located on North of Manistique Lake. We've got 36 acres, I believe, down there. The beautiful shoreline. There's very little water for a ways out, so it's perfect for small kids. You can stick them in the water and not have to worry about them going out too deep, and it's just a very pristine area that we have.
Camp Michigan: Nice. And what are some of the other popular activities at the Park that guests enjoy there?
Bob: Actually we're centrally located in the UP and we're not a far distance from a lot of different aspects of the UP. Tahquamenon Falls. It's probably 30 miles away. The Soo Locks is probably closer to 60/70 miles away.
Camp Michigan: It sounds like if I decided to go camping in the UP at Luce County Park there, there's quite a bit to do right around that area if I wanted to venture outside of the campground.
Bob: Yeah. You know, there's all kinds of things that are there, available, as far as four-wheeling. That type of deal. Lots of different things.
Camp Michigan: Sure. What are your favorite attractions in the area, Bob? If you've got a little bit of downtime, what do you like to go and do?
Bob:
Fishing. There's lots of fishing in the area. I'm an avid outdoorsman and there are plenty of places to fish, including right on North Manistique Lake itself. It's got a great wildlife fishery. Not far from Big Manistique Lake, which is the same, pretty much in the little hub there that it's all locked together.
Camp Michigan: Sure. And you know, to any listeners right now, I would highly recommend checking out the UP. My wife and I drove through there for the first time two summers ago on our way up into Canada, and when you're driving kind of on your way up there, a lot of the scenery is kind of similar to here in Minnesota and here in Wisconsin, and then when you get up into the UP, it just get rugged and absolutely gorgeous. It's a really amazing place.
Bob: Yeah, it's a very pristine area. There's very small communities and abundance of woods and wildlife and what have you up here to get out and see.
Camp Michigan: Absolutely.
Bob: Pictured Rocks. I tried to bring up Pictured Rocks earlier, and that's what I was trying to think of.
Camp Michigan: Okay, sure.
Bob: We're not very far from Pictured Rocks. There's just a lot of different, small areas you can get into and lots of things to do.
Camp Michigan: Sure. Two more questions for you, Bob.
Bob: Okay.
Camp Michigan: If you were going to spend just one hour at Luce County Park and Campground, how would you spend your time there on that property?
Bob: Oh, actually it's just a beautiful, laid back area. We've got beach area that you can come in and use. There's a pavilion with player boxes so that you could have a picnic and enjoy the lake. I think just being able to kick back and take it easy and absorb what's going on around you. It's very pristine. It's a little gem that's out of the way that a lot of people don't know about.
Camp Michigan: Sounds great. And last question for you: if I was going to decide to do some camping in the UP at Luce County Park and Campground, and I wanted the absolute best spot there, which specific site would you send me to, Bob?
Bob:
Oh God, we've just upgraded all of our sites. We really don't have a bad site in the whole place to be honest with you. They're very nice sites. They've all got water and power to each site. They've got graveled, fairly leveled sites on our level pads for every site out there. So, to really pick a site myself, you know, I don't know that there's one that's any better than the other.
Camp Michigan: All right, sounds like a gorgeous place. Well, hey Bob, thank you so much for chatting with us today and giving us a little bit more information about camping in the UP and the surrounding area and to tell us more about Luce County Park and Campground in Michigan.
Bob: Okay, thank you.