One of our favorite things to do is introduce people to fishing. The look on their face when the bobber goes down is priceless, and if they are lucky enough to catch a few fish, they're likely hooked for a lifetime. On our last 50 Campfires Field Trip to New York, we had a chance to take a family out for their very first fishing experience.
Kimberly wanted her daughter Layla and son Jonah to learn the joys of fishing. Yet she said it seemed like a daunting proposition. They live in the NYC metropolis, and she and her husband have little outdoor experience themselves. Finding a place to fish, gathering the right equipment, and busting down these barriers seemed like a daunting task
Our advice for first time fishing tips is to keep things simple. Follow these four and you'll have a great day the kids will remember forever.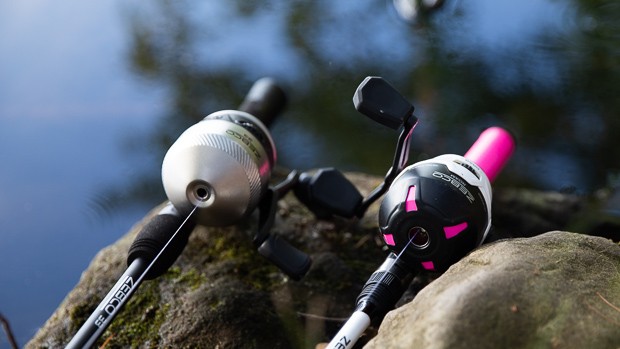 1. Choose a push-button rod and reel. 
The best rig to start any angler with is a push-button rod and reel. These rigs nearly always come paired up so you don't have to get the right rod to go with the reel. They are inexpensive. They are rugged even if young anglers don't always handle them with care. They come pre-spooled with the right line. And most important they are easy and tangle-free to cast. About a minute of instruction and two minutes of practice will have them casting and enjoying fishing fun.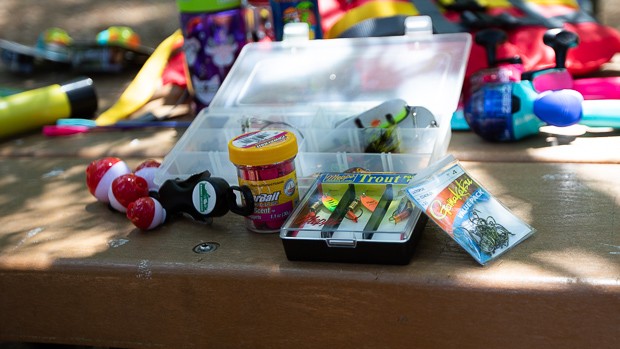 2. Tackle
There's one best way to go for first-time anglers. You need a hook, a sinker, and a bobber. 
First, tie the hook to the end of the line using one of these easy fishing knots. 
A sinker is a weight – that you clip to the line about 8 inches above the hook. It makes the rig easier to cast and gets the bait down to where the fish are.
Next, clip the bobber to the line about 18 inches above the sinker. It should be bright and big enough so it's easy to see, but small enough to offer minimal resistance to the fish. When the bobber starts to wobble or go under the surface it's a sure sign a fish is biting. 
This is the most basic setup to start catching fish, but it won't be long before you'll want to learn more about fishing gear and the tackle you can use.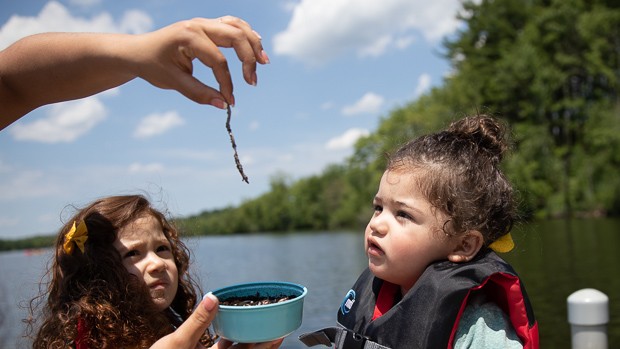 3. Choose natural bait
One bait catches more fish than any other. That's earthworms, often called nightcrawlers. Worms will catch about anything. Put a worm or a piece of a worm on a hook, gently cast it out and chances are you will catch a fish … or 10.
If you or the youngsters are squeamish about putting live worms on a hook, there's still a great bait for you to use. You can buy a little jar of artificial bait that works nearly as well as the real thing … without being "gross."
4. Find a place to fish near you
First trips should be from the shore or a dock. That way if anyone gets bored or wants to sit down and eat something or find a bathroom you can do it quickly without fuss and muss and without everyone having to come in. Use this interactive map to find places to fish and boat near you. 
We hope these first time fishing tips will encourage you to head to the lake this summer. It's such a fun way to spend the afternoon, and it's a skill that you can spend your entire life practicing and never quite master. There is always more to learn and new places to fish. That said, it only takes a few basics to get out there start casting. Good luck!