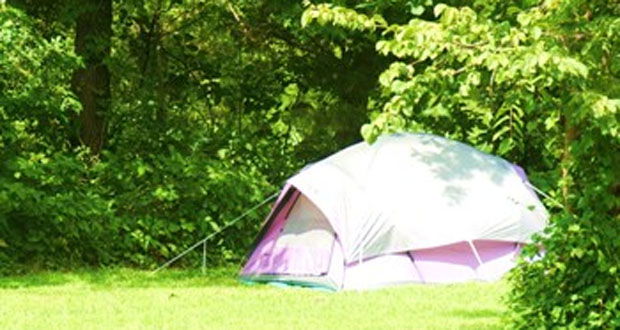 Gasconade Hills Resort in Missouri
Gasconade Hills Resort in Missouri
Camp Missouri: I'm talking with Stephanie today. She's one of the Owners at Gasconade Hills Resort in Missouri. And I've been looking forward to this interview all day because they are built as a paddle sports resort, and it looks like there are a lot of fun activities on the river. Stephanie, how are you doing this afternoon?
Stephanie: We're doing great down here, thank you.
Camp Missouri: So, let's start with how long Gasconade Hills Resort has been there and how you got started,
Stephanie: Well, the resort has actually been here for a long time. The resort is a little lofty. We're definitely a campground with cottages, RV spots, and regular old tent camping, but it's been here since 1937; is when the original cabins were built.
Camp Missouri: Okay.
Stephanie: Yeah.
Camp Missouri: And so, we have a combination of just about everything. You have cabins. You have tent camping. You have RV camping. Pretty much anyone that pulls of the road you can accommodate.
Stephanie: Sure, absolutely.
Camp Missouri: And you have a lot of activities there. You are built as a paddle sports resort. Tell our listeners what the main activities are for the guests there.
Stephanie:
Well, most of our guests come down here; in Missouri, floating is a very popular summertime weekend activity. People love to get out on the river. And definitely we get fisherman and that kind of thing down here, but a lot of it is just about getting out there and having a great afternoon out on the water. And we're really fortunate. On our section of the Gasconade River, we're about the only outfitter for almost 50 river miles, and we have a really nice, shallow, easy-going class one piece of the river here. Because we're on the small end of the Gasconade River, we are almost entirely paddle sports. So, you very rarely see any kind of a jet boat or motorboat in our neighborhood. Maybe every now and then in the springtime. So, it's great for canoeing and kayaking, or kind of lazy rafting, and people love to get out and do that.
Camp Missouri: Okay. Now, I'm looking at your website. How am I supposed to come there and have any fun with these unreasonable restrictions of no glass, beer pongs, kegs, or gelatin shots?
Stephanie: You definitely have to dial it back just a little bit to have a good time on the river. Missouri State Law has some. You know, nobody likes to hit glass on a river, and you know, it's bad news for everybody, so we really try and prevent that. Styrofoam is just a constant hassle and those jello shots make nothing but garbage out there. So, not that you can't enjoy a beer out there on the river and have a good time, but they definitely want you to do it with cans that you're going to pick up and bring the trash on back here to throw it away on the campground.
Camp Missouri: Absolutely. They have the same restrictions here, in Minnesota. I've done tubing quite a few times up here and same thing. Just have cans have a nice afternoon. It's a great way to spend time on the river.
Stephanie: Absolutely.
Camp Missouri: What are some of your favorite attraction in and around that area? If I was staying at Gasconade Hills Resort and I wanted to head out for the afternoon, where would you recommend that I go?
Stephanie: Well, there are definitely some things to do in the area. Some of the closest things: we are really close to Fort Leonard Wood, and the fort has some really nice hiking trails, which we don't have such a beautiful access to right on the campground. We're sort of hindered by private property, but a very short drive away there's some great hiking trails. They also have some museums, and they are one of the closer things as far as just about 15 minutes from the campground kind of thing. And it's beautiful over Fort Leonard Wood. We also have something here that sometimes people have heard of before. We have cave restaurants, which is a restaurant with the sky built into the cave. So, you go over there and there's a whole speil about their property over there, which is neat, and you get to go up and you actually get tables and you're seated and served in the cave restaurant.
Camp Missouri: Really? How far into the cave are we talking here?
Stephanie: It's not real far in there, but you can see quite a few people and you're definitely in the cave. I mean you're surrounded by rock. They have a little pond you can go on.
Camp Missouri: Okay.
Stephanie: Yeah, and like I said, there's quite a little story about that, and it might be our famous landmark.
Camp Missouri: Sure, so it's not like (Unclear 4:27.0) spelunking before I can get a burger.
Stephanie: No, no, no, no, much easier than that. Much easier than that. We're also fairly close to Bridal Cave and Thunder Mountain Park. And we are not very far away from a couple things that people enjoy doing. Going out to Bass Pro Shop is about 45 minutes away, in Springfield, and that can definitely be – you know, if you get a rainy day, sportsmen like to go check that out.
Camp Missouri: Oh yeah, those places are great.
Stephanie: Yeah, Springfield. In Springfield, there's also the Fantastic Caverns, which is the drive-through cavern thing in the little jeeps, and that's definitely a tour worth doing if you're interested. And in the other direction, we have, oh, again, about 30 or 40 minutes away, St. James Winery. There's a very cool vacuum cleaner museum, which everyone always laughs about, but it is definitely worth.
Camp Missouri: Hey, I bet when you walk through it's more interesting than you thought it was going to be.
Stephanie: It's great fun, and we have a wild animal safari that's not very far away, where you get to the feed the animals out of your car window, throughout the bus window, and that kind of stuff.
Camp Missouri: Fun.
Stephanie:
So there's a lot of things you can do if you want to spend a couple of days or, you know what I mean, if for some reason the river wasn't floatable and you couldn't spend a day doing that.
Camp Missouri: Sure. Okay, that sounds like a lot of fun. A lot of activities there. So, I have two more questions for you, Stephanie. If you were going to spend just one hour at Gasconade Hills Resort, how would you spend your time there?
Stephanie: Ooh, if I had an hour, I might do an on-site canoe. And go on down to the Gravel Bar. You can get in and paddle upstream just a little bit. If I had a fishing pole, I'd throw a line in. You can mess around a little bit and get on right back down to the campground, and definitely get to enjoy a short tour of the river without very much time. You know, if you didn't have very much time on your hands, that's what I would definitely consider.
Camp Missouri: Okay, cool. And if you could spend just one night in Gasconade Hills Resort, which specific site would you choose and why?
Stephanie: Ah. Well, it would depend. If I was with a whole family, I would definitely, if I had the choice, take the lodge, which is our biggest cabin up there. It has its own fire pit and grill, and stuff like that. Lots of room, three bedrooms, and great screened-in porches, where you can play cards and hang out and really enjoy being outside and up there. If it's my husband and I, I'd probably take Cottage #2, and that's just a little, cute cabin that's up there that's just setup for two people, and it has a little fireplace and, again, its own grill and stuff like that. And you get to see all the trees and the leaves, and all that good stuff up there.
Camp Missouri: All right. Well, it sounds like a lovely place. Thank you so much, Stephanie, for taking some time out of your day to chat with us about Gasconade Hills Resort in Missouri.
Stephanie: Well, thanks so much for your call. We sure appreciate your interest, and we're delighted to talk to you.
Camp Missouri: All right, thanks again.
Stephanie: All right, thank you.