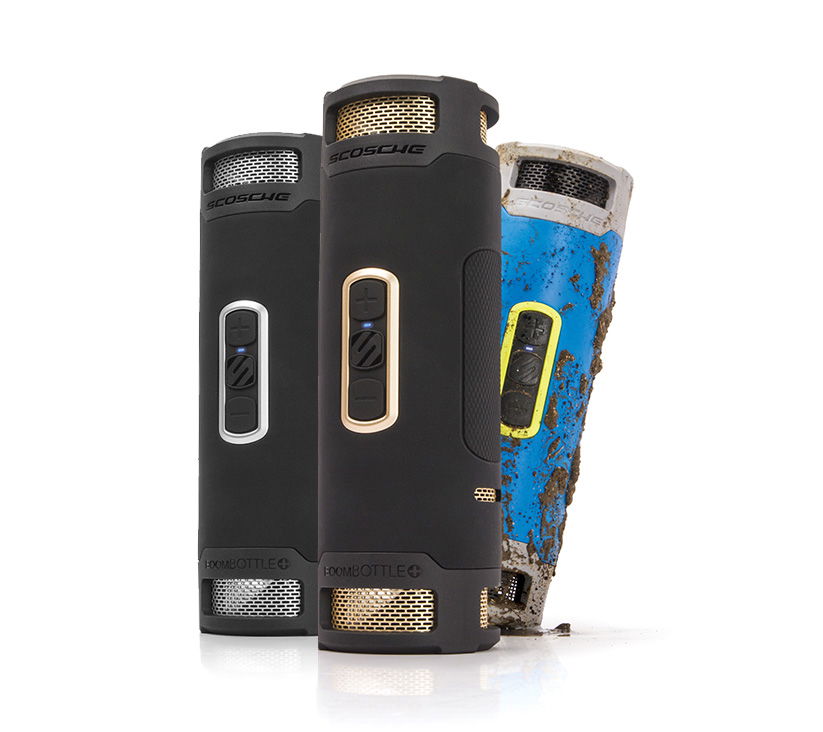 Gear of the Year Awards 2015: Scosche boomBOTTLE+
Nothing sets the right vibe for a party like music coming through high quality speakers. Bring the party to the campsite with the BoomBottle+. This newly released bluetooth speaker really kicks out the tunes while staying completely waterproof and dustproof, which is ideal for at any campsite.
The Scosche BoomBottle+ has a 6000mAh rechargeable battery providing up to 15 hours of playtime. And with the 55mm drivers and two passive radiators the 15 hours of playtime sounds really good. The shape is designed to fit in cup holders, bicycle water bottle holders and anywhere you can put it down.
Another fantastic feature is it floats in water. If you decide to take it in your canoe, kayak or speedboat you can rest assured that knocking it overboard will not make your heart sink. Even more impressive is the dual pairing capabilities that allow a user to control two BoomBottle+ speakers from one phone to create a full 360 degrees of immersive sound. You have two really sweet EQ options to toggle between indoors and outdoors. If you're looking for a rugged bluetooth speaker for any outdoor excursion you'll want to give this Scosche BoomBottle+ a good look.
Price: $179.99