2014 Gear Of The Year: Saddlebaby *Pack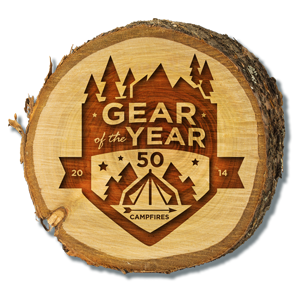 One of our fondest memories growing up was a daily routine of being lifted on our dad shoulders and carried home from the bus stop. It was fun, a great way to bond a sweet new perspective from that vantage point. Kids love to be carried on their parents' shoulders. It gives them a sense of adventure or it is simply better than the near by merry-go-round or slide.
Kids love it but for parents, holding their child on their shoulders can be a balancing act. To securely hold on to your child you need to hold both of their ankles with each hand. You just simply don't have enough hands to complete other tasks. You cannot freely swing your arms to help with walking or your equilibrium. You can't use your hands to push away obstacles in the way if you're out hiking. This causes a problem because everyone loves being carried on someone's shoulders.
SaddleBaby *Pack is a unique and simple solution for parents to carry children on their shoulders hands free! This great product helps support that parent-child bonding, making an outdoor experience more enjoyable. The traditional method of holding your child's ankles is replaced with a safer and practical system. This system uses industrial hook-and-loop fasteners and adjustable buckles for security. The best part about this product is the ability to keep your hands free and focus on what 's more important – spending quality time with your child. The Saddlebaby *Pack is not only a solution for carrying your child, but also a solution for carrying gear. The *Pack is also a zippable backpack able to carry snacks, extra gear and the other items you think you're kid will need for a day out but will never actually use. But at least you'll be prepared.
Price: $119
Other Gear of the Year Winners – Category