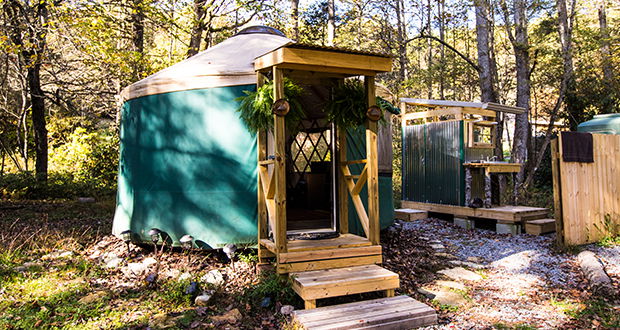 Hipcamp Is The Best Website For Planning Your Camping Trip
Finding the right campsite can be a time-consuming endeavor that involves searching multiple websites for hours. State parks all have their own sites, and in our experience, the quality varies significantly from state to state. National parks are a different website. BLM land has its own thing going on. Then, of course, there are private campgrounds that may or may not be listed on Google Maps in the first place. Wouldn't it be nice if all of this information was in one spot? Wait for it…it is! It's called Hipcamp.
Hipcamp was started in 2013 by Alyssa Ravasio because she was frustrated with the lack of detail and organization of camping spots online. What did she do? She learned how to code in ten weeks and launched Hipcamp. How's that for being the change you want to see? Since then Hipcamp has grown to include 8,347 parks, 16,523 campgrounds, and 348,519 campsites across the USA. Amazing.
From a camper's perspective, this is a dream come true. You can pull up an area and see everything that is available. Most of the spots will have high-quality photos (not those two-inch photos that some state parks use that you can't enlarge) and reviews from actual campers. They list amenities, pricing, and many sites allow you to book your stay right on the Hipcamp website. Perhaps the most refreshing thing about Hipcamp is that it encourages private landowners to list their property, thus providing even more land access for outdoor enthusiasts. The landowner ends up with a little side hustle to help with property taxes and the campers often find themselves at beautiful, remote campsites they would never have seen otherwise. And it's not just campgrounds. You'll find everything from yurts to renovated barns to RVs to treehouses. The more time you spend on Hipcamp, the more boring hotel rooms start to feel. Half of the fun is merely perusing all of the unique options they have. We've used the site many times now, and the most recent stay was in a yurt in North Carolina. Before you click "confirm" at that state park you've become so comfortable with, make sure you head over to Hipcamp to see if something a little more adventurous is available!
Stay at the Little Green Yurt we stayed at! Tell Jaedra we sent you!