'Hot and boring. Too Rocky': Joshua Tree National Park Responds to Bad Reviews With Hilarious Comments
U.S. National Parks are some of the most beautiful places in the country. They attract millions of visitors from all over the world each year to hike, camp, and enjoy. On top of that, the National Park Service (NPS) is one of the few government agencies Americans agree on. Recent polls found widespread approval for the NPS and the parks they oversee. 
However, every now and then, a visit to a park leaves someone unhappy. The social media team at Joshua Tree National Park is tackling that head-on with their own reviews of bad reviews. 
Here are a few great responses to people who are less than happy to visit the desert.
From @JoshuaTreeNPS:
"I dislike the outdoors." Two stars. My dude, WHY are you going outdoors then?
From @JoshuaTreeNPS:
"Never been here." One star. PLEASE, just give us a chance.
From @JoshuaTreeNPS:
"Little to no true JT's." 4 stars. This is true; of our many plants, only some are truly Joshua trees.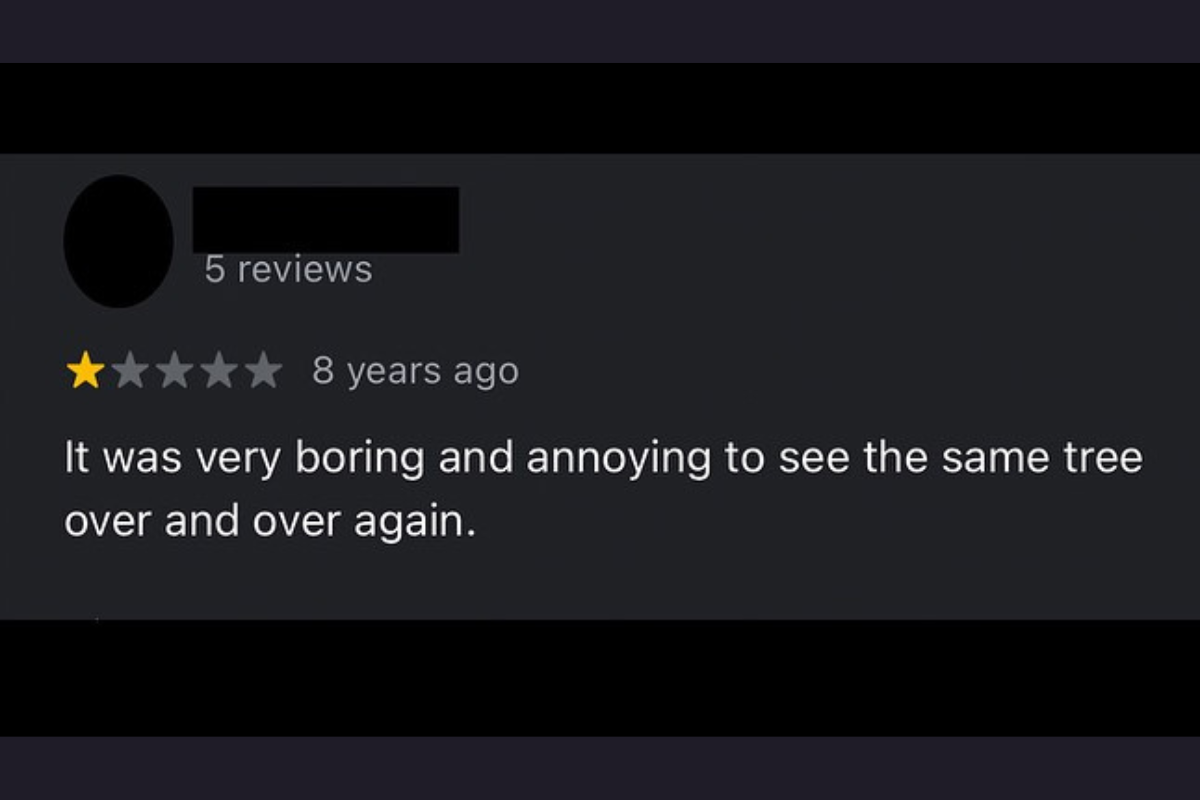 From @JoshuaTreeNPS:
"Same tree over and over." 3 stars. Totally, it's like a forest.
From @JoshuaTreeNPS:
"More JT's by Grandpa's house." We give this 5 stars. Also, where does gramps live because we want to cruise this highway.
From @JoshuaTreeNPS:
"Hot and boring. Too rocky." We give this review 3 stars. Hot? Absolutely. Boring? That's a choice. Too rocky? We do have, like, A LOT of rocks.
Do you love bad reviews about national parks? You'll love these posters.