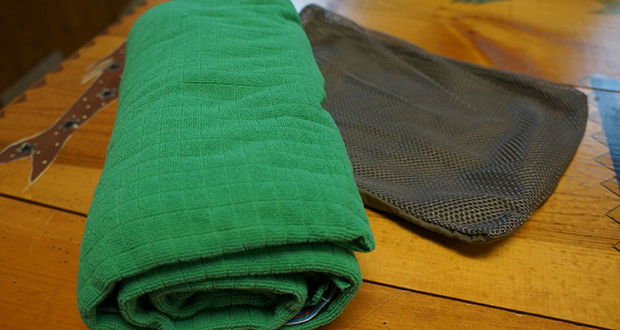 The Innate Outdoor Travel Towel Dries Quickly Camping
Personally we are always looking for small ways to save space when camping, even when car camping. No one likes to spend hours packing and unpacking the vehicle for what is supposed to be a relaxing weekend away camping.
We do have a few tricks to save space when camping but we also look for products that will help save space. We came across the Innate Outdoor Travel Towel and had to try it out. We found it is awesome for many reason.
The first thing we like about the Innate Outdoor Travel towel is the size. The medium towel that we used is 28″ x 34″. It rolls to a very compact size and is easily stored and packed in its carry bag. One of it's best features is that it dries really quick which is very handy when you are camping and just hanging towels on a line to air dry. Watch the video to see everything we liked about the towel and why you need to have it.
Price: $18-34
Get To Know the Innate Outdoor Travel Towel