Getting the family out into the trail is a fun and exciting thought as the workday winds down. There are many items we all carry with us from coolers to spare tires, but with the limited space inside the glove box, the choices have to be a little more calculated. Finding cool products that will come in handy on the trail, as well as possibly sustain you should the unthinkable happen, takes a little time. I've narrowed a huge list of ATV gear down to five essential items that will not only fit in the glove box, but hopefully add to your off-road experience.
First Aid Kit: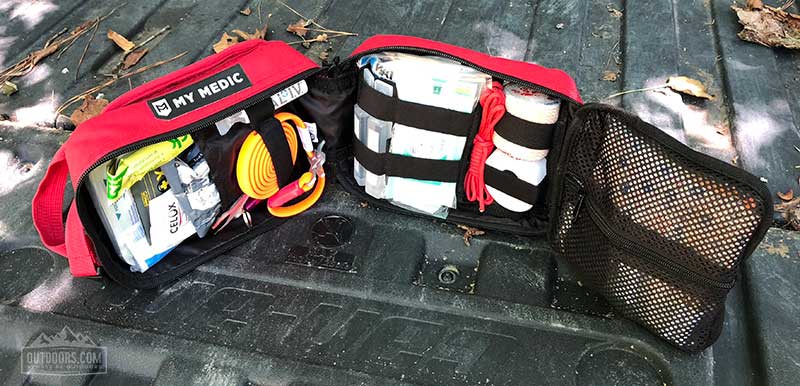 Whether you ride in a group or just with a buddy, the very first ATV gear consideration for any trail ride should be personal safety. How will you help yourself or another rider should you get into any physical trouble on the trail? Keeping a small compact first aid kit on hand should really be a no-brainer. First Aid kits have come a long way, and some are very compact. The idea here is to be able to handle any immediate injuries until you can get professional help.  Companies like My Medic have developed incredible kits that are not only compact but also contain many great safety products. www.mymedic.us
Multi-Tool: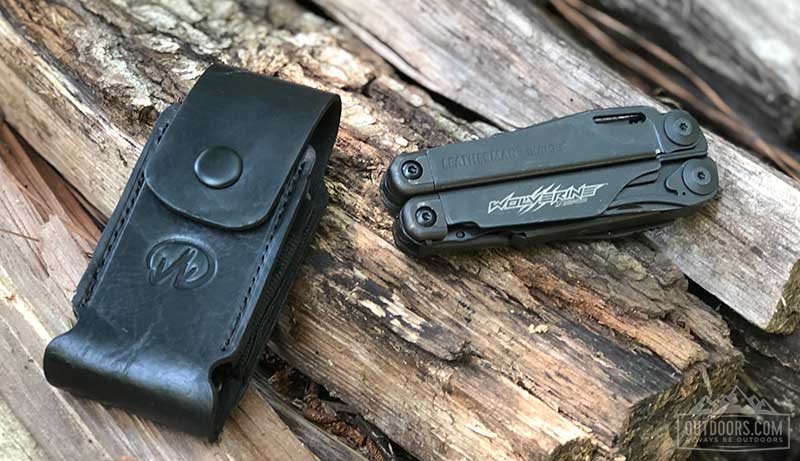 You can never be sure about anything in the trail, and many times unpredictable issues arise that can be remedied with a simple multi-tool. The amount of small, useful tools included on these compact little devices may be limited to size, but that's perfect for the space savings in the glove box. Things like a knife, saw, screwdriver, can opener, tweezers, scissors and more can be found on these gems. The Surge multi-tool by the world-famous Leatherman Company has many great options and comes in a handy, tough leather pouch. It's small and very helpful in most situations, a great addition to your ATV gear. www.leatherman.com
Water Filter:
This particular glove box product can be considered in the safety gear line of items as well. If you find yourself broken down on a day ride where you might not have prepared correctly — having a water filter device made for drinking straight from a stream just may save your life. Companies like Renovo Water have given not only years of research to the cause, but they make a product called the Survivalist that is equipped for any situation related to needing safe drinking water on the trail. It seems a bit overkill but even drinking bottled water these days can be considered unsafe. www.renovowater.com
Flash Light:
Another product that is really a great addition to any outing is a flashlight of some kind. It's not only good for pitch black situations but have you ever tried to look under the hood or floor of an ATV or UTV in broad daylight? It is still dark in there and having that extra illumination is nice when you need it. Having a multi-function light is also nice if you need to signal for help in the dark. A company that makes great camp cooking gear is Camp Chef, but they also have small accessories to make the outdoors even more enjoyable. This small compact light has high, low and flashing modes and the light can be focused from a typical flashlight to a broad camp light. www.campchef.com
Bluetooth speaker:
Entertainment is where it's at on the trail, and when you stop for a snack or at the scenic overlook, maybe a little bit of mood music can set the tone for a great party or romantic time with your better half. Bluetooth speakers are everywhere, and they can be so compact that you barely hear anything coming out of the speakers. If you could pick one last piece of ATV gear for the ridem, I would say have a look into the world of the Scosche Boom Bottle. This water-resistant speaker cylinder works with any Bluetooth connection and really rocks the house. Scosche also offers roll cage mounts for this product. Whether mounted to the front rack of your ATV, or to the protective structure of your UTV, this will add value to the ride. In the end, it can still be stored in the glove box! www.scosche.com
Have fun and ride safe!