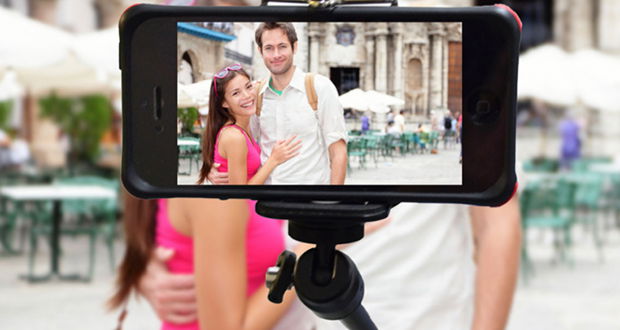 The iStabilizer Monopod Will Take Your Photographs To Whole New Level
If you are in to recording your hikes or findings when you are on the trail but are sick of holding your arm out to get your face in the video, the iStabilizer Monopod has you covered. The monopod is a pole that extends to just over three feet and has the same mount as the iStabilizer Flex, to easily pop your smart phone or GoPro in and start recording.
The telescoping pole allows you to have it the full 3 feet or just a foot away from you, depending on how you want to record. The pole creates the perfect angle so the camera does not pick it up and it does not look like you are filming with your arm completely outstretched. The mounting system is super easy, you just snap your smartphone, case and all, right in the stretchable mount and you are ready to go. They even have bigger interchangeable mounts for tablet phones and their largest mounts fit the iPad and iPad mini. The iStabilizer monopod will allow you to easily capture unique shots from different angles such as up high, down low and filming towards yourself. It really puts a new perspective on filming with your smartphone.
Price: $34.95
See the iStabilizier Monopod in action