We all bring a cooler out car camping; it is pretty much the replacement for our fridge while we are outdoors. Just like our fridge, in one weekend camping you can be in and out of the cooler what feels like a hundred times.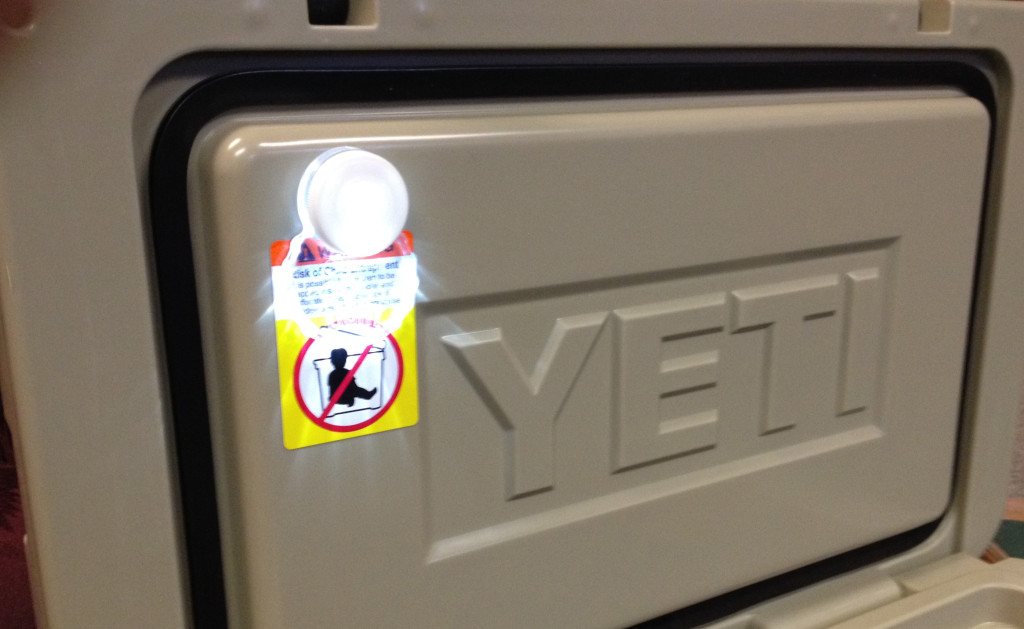 We're in our cooler during the day and at night while sitting around the campfire. When we go camping, as do most people we always bring flashlights. But using that to light up your cooler can be kind of annoying if you need to grab multiple things and hang out to the flashlight.
We have found it's also nice to have the Cohglan's Cooler Light in the cooler. We like that it is simple, just one LED light that automatically turns on when you open your cooler and turns off when it is closed. The Coghlan's Cooler Light just gives it a nice soft light, shining on the contents of your cooler so you can grab and go.