Mill Bluff State Park in Wisconsin
Camp Wisconsin: I'm talking with Jim today. He's going to tell us about Mill Bluff State Park in Wisconsin. Jim, why don't you get us started by telling us a little bit about the history of Mill Bluff State Park?
Jim: Well, Mill Bluff has been a seasonal park for many years within the State Park System and I think even prior to that was a roadside park. Some of the features in it date back to the 1930s, when WPA built steps that lead up to one of the main features of the Park – Mill Bluff.
Camp Wisconsin: Okay. And what types of camping do you offer there?
Jim: There are 21 campsites. They're all reservable through the Wisconsin Reservation System. And six of those are electric and the balance are not.
Camp Wisconsin: Okay. And what are the most popular activities in that Park for guests?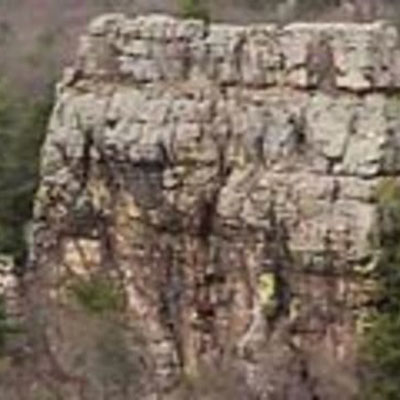 Jim:
Well, really two things. One: there is a small pond with a nice beach for swimming. And there aren't very many swimming beaches in this area of Wisconsin, so it's popular for that. It's popular for hiking, and in particular the Mill Bluff that I speak to, and there are several other maces and buttes within the Park property that are glacial leftovers from Lake Wisconsin. So, the big draw is both the hiking to those overlooks and on some of the trails in the Park as well as camping and swimming in the small pond.
Camp Wisconsin: Fantastic. If I were staying in Mill Bluff State Park for a couple days and I wanted to venture outside of the Park, what are some of your favorite attractions in that area?
Jim: Well, some of the areas that we manage that are in the area – one of the activities that folks do is they go through right on the local railroad grade conversion bike trails. Just to the east of the Park, in Camp Douglas, one can ride south on the Omaha Trail for about 12 miles and link with three State trails that run for more than 100 miles through this part of Wisconsin.
Camp Wisconsin: Fun. Two more questions for you, Jim.
Jim: Sure.
Camp Wisconsin: If you were going to spend just one hour at Mill Bluff State Park, how would you spend your time there?
Jim: Well, I would go and visit the steps. There's 200 plus of them that lead up to the top of Mill Bluff. And then there's a nice deck overlook that looks out over to the north. All these geologic features that are featured in this ice age unit State Park within Wisconsin.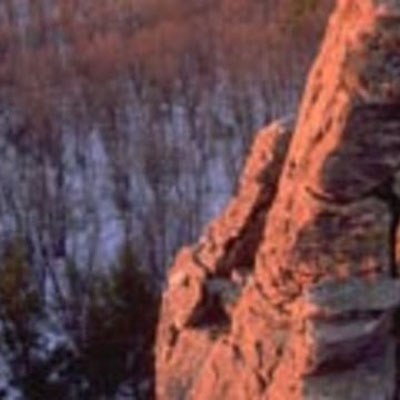 Camp Wisconsin:
Okay, sounds very scenic and maybe even a little bit of a workout for the afternoon.
Jim: You want to take it easy going up those steps, but it's worth the view that you see when you get up there.
Camp Wisconsin: Oh, I believe it. And last question: if you could spend just one night at Mill Bluff State Park, which specific campsite would you stay at and why?
Jim: Well, that's a good question. I think all of them are on kind of a U-shaped loop, so they're very good, but some are more open and some more shaded. I'd probably pick Site 7.
Camp Wisconsin: All right, perfect. Well, hey, thank you for that tip, Jim, and thank you for taking some time out of your day to tell us about Mill Bluff State Park in Wisconsin.
Jim: Very good. Very good to talk with you.