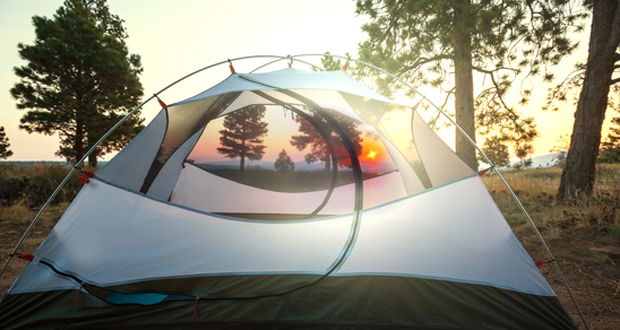 New Green Acres RV Park in South Carolina
New Green Acres RV Park in South Carolina
Camp South Carolina: I'm talking with Glenda today. She's going to tell us a little bit about New Green Acres RV Park in South Carolina. Glenda, why don't you get us started with giving us a little bit of background on New Green Acres RV Park?
Glenda: The Park was established back in the 1970s. My husband bought it about 10 years ago, and he made improvements on it. But as always, I mean it's always something that needs to be done, but we've thoroughly enjoyed it enough to visit with the RVs. We have 106 sites. They're in an environment of pines, and we have thinned the pines out, so they are site-set. RVers can pick up and use their satellites. We have 30amp and 50amp sites. We have full hook-up, which include electricity, water, and sewer. We also have cable available at some sites, and then Wi-Fi available throughout the Park. One of the main things about our Park is it is very easy to access from I-95. If you're going south on I-95 through South Carolina, we're on the right-hand or south side of the Interstate, and we are about a third of a mile away from the Interstate by road. So, that is one of the advantages of our Park for people traveling on I-95.
Camp South Carolina: Okay. And do you offer any tent camping, or is it just RV camping?
Glenda: No. Well, we have 101 RV sites what I told you earlier, and then five ten or primitive sites. We have restrooms, showers. We have a clubhouse facility, which includes a complete kitchen and a large meeting area with a fireplace in it. We have a dog park where we have some agility equipment for the dogs to exercise with, but it's totally, and so the dogs can run after riding all day. We have a lot of space that the RVers can walk from riding also. And we have a pool that's used in the summertime, and then a playground for children.
Camp South Carolina: Okay, perfect. And what are some of your favorite attractions around that area, Glenda?
Glenda: Well, we are located, like I said, on I-95, so we're convenient to Charleston, Savannah – those historical and beautiful cities. We're convenient to Hilton Head. And we are approximately 40 to 60 minutes away from each of those. That makes it convenient. You can stay at our Park and then do day trips to the cities and to the Islands.
Camp South Carolina: Sure. All right. Two more questions for you, Glenda. If you were going to spend just one hour at New Green Acres RV Park in South Carolina, how would you spend your time there?
Glenda: I would relax. It is very relaxing.
Camp South Carolina: Perfect.
Glenda: You have the pool, like I say, in the summertime. You can go sit with the dog. Your pad in the dog park, but mainly it's just a relax after a day's travel. Most of our business is overnight camp. It's not a destination Park, but it is for people traveling north and south. But it's so relaxing under the beautiful grass, under the pine tress. To me, it's almost like a vacation every time I'm there.
Camp South Carolina: Sure. And if you could spend one night at New Green Acres RV Park, which specific site would you stay at and why?
Glenda: Which site? I would think I would stay at Number 25, 26, or 27. It's convenient to the entrance, to the office, and you have full hook-up for 30amp or 50amp RV. Plus, it's, like I said, just convenient to the center of the Park.
Camp South Carolina: All right, perfect. Well, Glenda, thank you so much for taking some time out of your day to talk with us about New Green Acres RV Park in South Carolina.
Glenda: Okay, thank you for calling here.