Campers and backpackers alike are going to have fun with the funky designs The North Face (TNF) came up with for its new Homestead Collection.
TNF camping necessities come in three conspicuous colors, Tibetan Orange, Darkest Spruce, and Vintage White. The carefully designed gear collection comes with a tote bag, daypack, tent, shelter, sleeping bag, duffel and a backpacking pack.
The brand boasts about its goal to attract younger consumers, which could possibly inspire the next generation of outdoors enthusiasts, according to Gear Junkie. But with fashion comes a price, so expect to pay more for more with this debut collection.
Give your camping experience a makeover with the Homestead Collection tent, the Domey 3. The tent is fashioned from an older TNF tent design, is waterproof, comes with three doors and a mesh skylight—perfect for stargazers.
Related Stories: Not your average converted van! Watch as this double decker bus is converted to an RV
Related Stories: 5 pieces of camping gear you must have!
The MSRP for Domey 3 is $249.90 and weighs 7 lbs. 15 oz. Take a look below.
Vintage White – Sparse Mo Print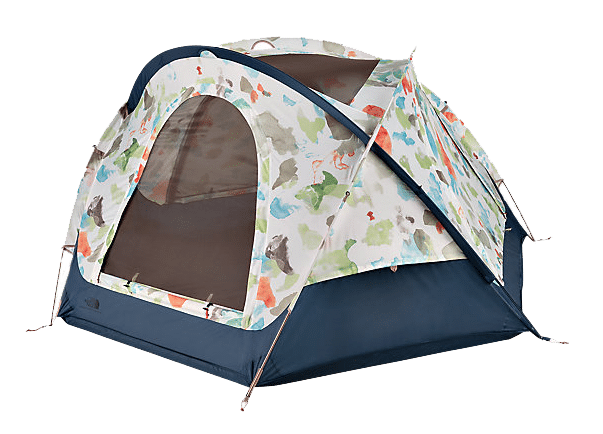 Darkest Spruce – Yosemite Sofa Print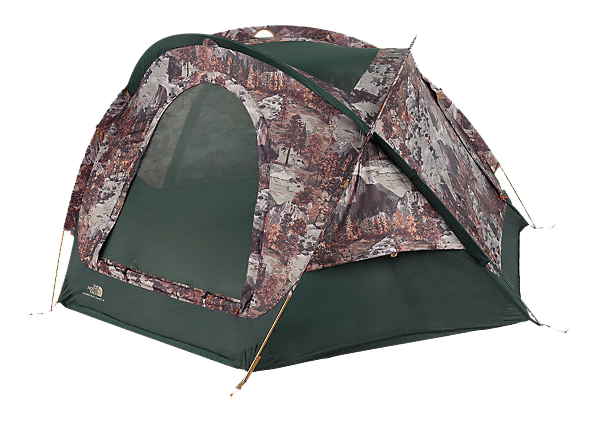 Tibetan Orange – Heat Map Print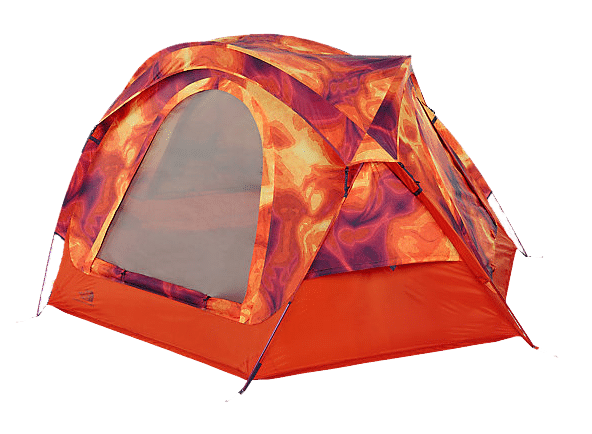 FEATURES
 Waterproof, single-wall dome tent sleeps three people
Single-wall design is fully waterproof and makes for easy pitching
Three full doors ensure you won't have to roll over your partner to get out
Mesh skylight lets you stargaze on dry nights
Small fly covers mesh skylight on stormy nights
Duffel-bag-style stuffsack for easy transporting and packing
Included SudStake works as a bottle opener and a tent stake
Tentertainment Center included
Related Stories: 2017's Top 10 Best Tents For Camping
Other options, the backpacks and bags retails for $90 and up. They're great gear to lug to the campsite, go on day-hikes or multi-day backpacking trip.
Related Story:  Amazing camping hacks and tricks!
Check out The North Face website for more colors, products and details on The Homestead Collection.