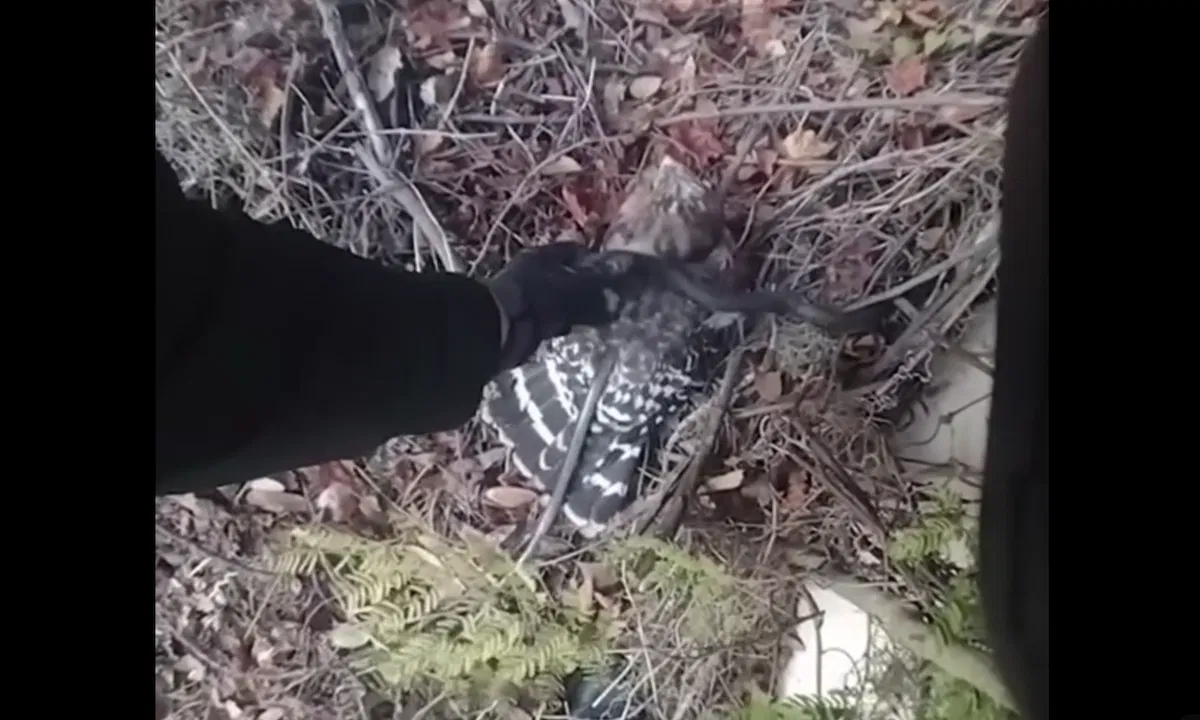 Video: Police Officer Saves Hawk from Snake's Stranglehold
A Florida deputy recently released body camera footage of a heart-warming—but perhaps questionable—rescue scenario. A small snake had captured a hawk in a chokehold, and the officer had spotted the struggle at just the right time. 
In the video, you can see the officer kneel down on the ground and gently pry the snake free from the hawk's throat. He uses towels and gloves to protect the animals and speaks to them in a calming voice throughout. Ultimately, he releases them both. As the snake slithers away and the bird hops to its feet, the officer calls up his colleagues over the radio.
"Uh, you're never going to believe this," he says before describing his deeds.
"Unless you got it on video, it didn't happen," a colleague quips.
"Oh, it's on video."
While the footage appears heroic, a number of online commenters have questioned the deputy's decision. Intervening in instances of human-on-human violence is certainly within a police officer's job description. But interfering with nature may not be.
Some commenters pointed out that the hawk likely attacked the snake, and the reptile wrapped itself around the bird in an effort to defend itself. Thus, some say, it seems unfair that the hawk should be released since (A) nature was just taking its course, and (B) the underdog was winning for once. Others disagree, saying that either the snake or hawk would have been killed if the officer had not interfered. Thanks to his actions, both get to live.
The incident opens broader questions about how often human beings should interfere with nature. Nearly all experts agree that it's inadvisable to try to rescue injured wildlife unless you're a licensed rehabilitator or animal rescuer. Likewise, it's almost always inappropriate to feed wildlife, even if an animal seems to be hurt or hungry. In this case, it's difficult to make a judgment on the officer's decision, but it's certainly worth pondering.
So, as you enjoy the video, feel free to get a little philosophical in your assessment. And if you personally encounter a snake interlocked in normal predator-prey behavior — just know that it may be best to let nature take its course, even if it seems cruel at the time.