If you're into strapping your tent onto your Harley and riding wherever the roads take you, we have a trip for you. We've found some pretty spectacular roads taking you through some of the most scenic rides you've ever been on. Planning a trip isn't easy. What's the best route? Where are you going to stay? Well we've answered all of those questions for you with this awesome scenic Southern California Harley ride. We give you the chance to take in the views of some spectacular scenic byways, while staying in beautiful campgrounds and even making a few pit stops at Harley stores! With the route already planned for you, all you need to do is fire up that Harley, strap down your tent, and ride.
DAY 1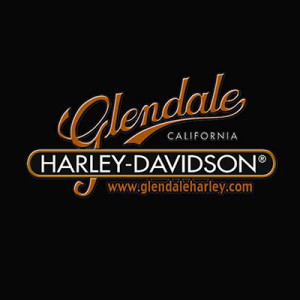 Serving the community since 1976, Glendale Harley is located just miles from downtown LA and Hollywood. With their motto, "Ride All Year," the Golden State H.O.G Chapter continues to give their patrons some of the best rides/events throughout Los Angeles. Glendale Harley specializes in street legal performance so that customers can get the most out of their Harley while still being legal. This is a great starting point for our four day adventure.
After leaving the Glendale Harley store just outside of Los Angeles, you'll make your way to the first byway of this 4-day Southern California Harley Ride. The Angeles Crest Scenic Byway offers a very secluded and scenic getaway from the heavily populated LA. Rising in elevation from 1,500 feet to 7,901 feet, this byway takes you along the San Gabriel Mountains enjoying some of the best views of the Mojave Desert, the San Gabriel Mountains, and the Pomona Valley. If you're up for it, this byway also provides access to various hiking trails that provide access to even better views. After riding through the Angeles Crest Scenic Byway, make a pit stop at Victorville Harley and then continue to your first campground.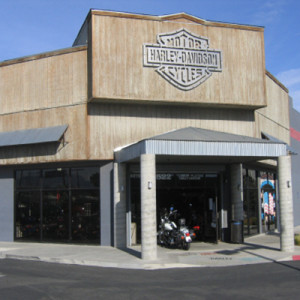 Located right off interstate 15, the Victoriville Harley aims to make your dreams, your reality. They have proudly served the high desert customers for 16 years and welcome everyone in to their friendly atmosphere. Victorville has their own H.O.G. chapter and they allow anyone to come join their rides. The Victorville store makes for a great pit stop and the chance to pick up anything you may have forgotten.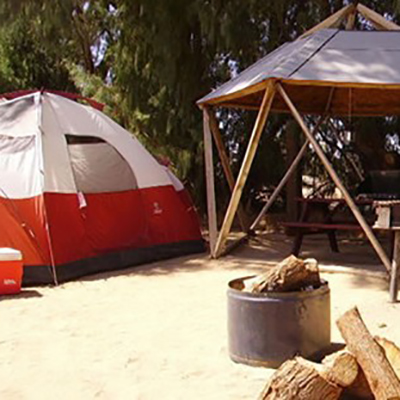 The Barstow/Calico KOA is a refreshing stop in the Mojave Desert. It offers tent sites, pull-throughs, cabins, and even teepees. It is a popular area for hiking and rock hunting, providing a great opportunity for you to get out and stretch those legs! The campground also provides a free shuttle to Calico Ghost Town, an old mining town founded in 1881. It may be surprising because of their desert location but the campground has lots of trees, allowing you to hide from the sun for a while. After a long day of riding, cool off with a dip in their swimming pool. After a night of relaxation, you'll be ready for the next day of the trip.
DAY 2

On the second day, you'll make your way to Death Valley National Park, taking the Death Valley Scenic Byway. This byway features varying landscapes, from sculpted hills to sand dunes. Riding through the lowest point to the highest summit, you'll pass through four different major plant zones determined by elevation and climate. Because of the remote location, Death Valley, attracts international visitors from all over the world. Death Valley National Park includes the lowest and the hottest points in North America, so make sure you dress lightly for this leg of the ride. When the byway ends, you'll make a stop at the second campground.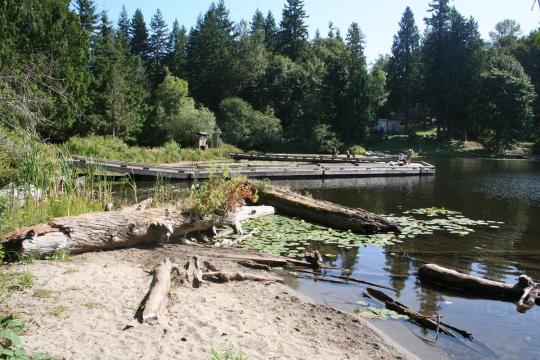 Gray Meadows Campground is a super scenic area of the Inyo National Forest. At an elevation of 6,000 feet, it offers a wandering creek with both sunny and shaded sites. The creek is stocked with trophy-size rainbow trout. We'd suggest renting a fishing pole to try and catch a delicious trout dinner! The campground also has access to some beautiful hiking trails for those that need to stretch their legs. If a night of relaxation is what you're after, just kick back at the campsite and take in the beautiful views of the mountain while listening to the babbling creek.
DAY 3

Chimney Peak Backcountry Byway

The day will start with a drive to the Chimney Peak Backcountry Byway. This byway will pass you along over 50,000 acres of designated wilderness as the Sierra Nevada range gives way to the Mojave Desert ecosystem. These lands are native habitats to many animals such as the bobcat, mountain lion, mule deer, and many others. Many say that the remoteness of this byway gives a feeling of the rugged old west. After riding through Chimney Peak make your way to the Bakersfield Harley store and then continue to our final campground at Pismo Beach: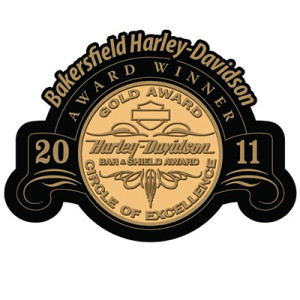 Bakersfield Harley is an outstanding store located right in the heart of Bakersfield. They have won the "Best of Kern County Award" 12 years in a row while also receiving the Prestigious Bar and Shield Award from Harley-Davidson for outstanding customer service in 2012. Bakersfield also has their own H.O.G. chapter, providing some great riding opportunities. This is a good chance to stock up on anything else you may need for the final leg of the journey.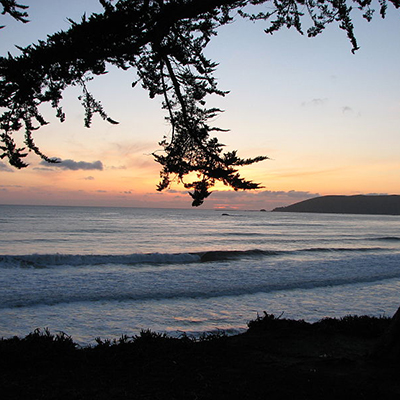 North Beach is a spectacular campground located right off of Pismo Beach. With just 5 minute walk over the dunes, you're standing on miles of beach sand! This is a very well maintained campground with clean showers and bathrooms. If you're feeling rambunctious the campground has many activities such as quad riding, surfing, kayaking and fishing; something for everyone! This is the perfect spot to stay on your last night of the trip, you'll wake up to the ocean breeze and feel so re-energized that you may just want to stay a couple more days!
DAY 4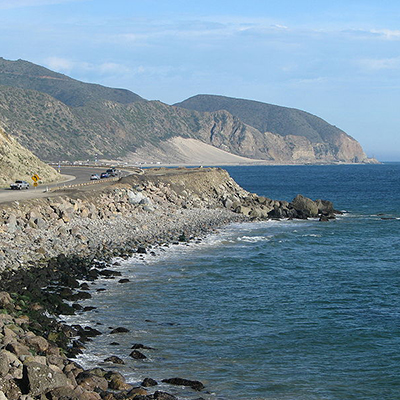 After relaxing at Pismo Beach, wrap up your trip by making your way back to the Glendale Harley store. Jump onto the Pacific Coast Highway and head home. This is one of the most unique and longest highways in America. It is FULL of spectacular ocean views. As you ride you can watch the ocean waves break onto rocky shorelines and cliffs. If you're a Harley memorabilia collector, not far off your route is the Santa Maria Harley store. Stop in and grab a shirt!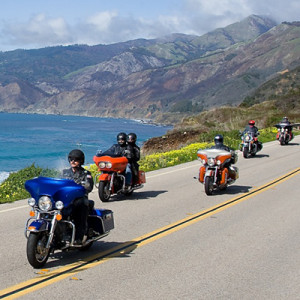 Santa Maria Harley located right in Santa Maria, is a full service Harley store. They offer the newest bikes along with many pre-owned models. They do a ton of charity events, and host all sorts of other events for the biking community. It is a great stop to stretch the legs and pick up some more Harley gear.