I take special pride in putting together this list of products I'd be excited to receive on Father's Day. Don't get me wrong, I love the handmade pottery and saplings-from-seeds in Dixie Cups … but, I really appreciate things that help me enjoy the outdoors. If you have a Dad in your life who has guided you, watched the sunset … and sunrise … with you, and scared away the monsters outside the tent, you'll make his day with any of these products.
Muck Boots : Muckster II Ankle Boots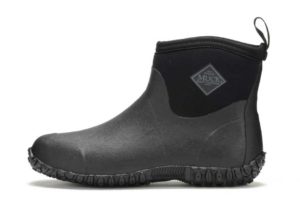 Dad knows it's not a good idea to wear his boots in and out of the tent. Tracking mud, sand, and dirt only makes tearing down camp that much tougher on him. This year, why not give dad a pair of slip-on Muckster II's – allowing him to easily slip them on and off at the door. These are great year round as well, for the quick trips out in the snow and sleet.
ZUS Smart Car Finder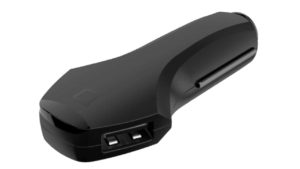 Dad's an adventurer. He's willing to pull off the highway at a moment's notice, and tromp you into the woods to explore. He's also notorious for losing his keys, phone – and sometimes, the car. Help him get back to home base with this slick, app-based Smart Car Finder and USB charger – and never see Dad lose his cool … or car … again.
Thermacell Mosquito Repellent Scout Lantern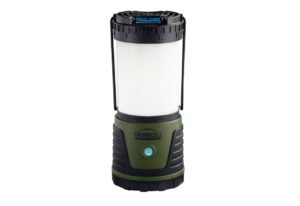 Dad probably still has the taste of DEET in his mouth from childhood. It was the best way to keep the bugs at bay. Well, times have changed. Start up the Thermacell Mosquito Repellent Lantern, and enjoy an evening of bug-free story telling courtesy of a 4-setting LED light. The Scout Lantern throws real light to let Dad see the most stubborn knot in your bootlaces or even fillet a fish for after-dark dinner.
Proof X Tenkara Rod Co. : Summer Collaboration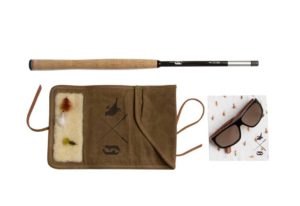 It's hard to remember Dad still likes to be "cool". Sure, he's likely wearing a stained, collared shirt on the weekend instead of a festival tee – but that's not the point. Two great Idaho-based companies teamed up for a limited edition Tenkara fishing rod and Proof sunglasses combo. Just imagine, Dad wading through the river … casting flies, and looking great.
Custom Zippo Pocket Lighter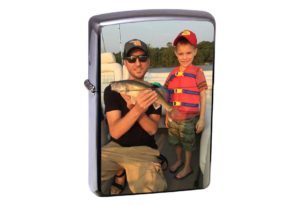 There are a few things that Dad shouldn't venture out without. A pocketknife, his wallet, and a way to start a fire. It's time to upgrade him from his disposable pocket lighter to an American icon. Zippo has a custom lighter builder on their website, allowing you to add photos and text – making this a truly one-of-a-kind keepsake.
Soft Science : Skiff Canvas Sandals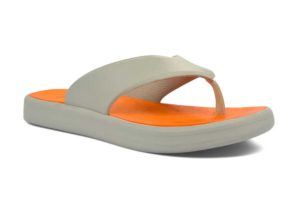 He unpacked the truck, setup camp, and took you on the hike of a lifetime … most of it through charted territory. All the Merino wool socks in the world can't give Dad's feet some relief. It's time he sunk his feet into the supreme comfort of a pair of Soft Science Skiff Canvas sandals. It'll feel like he's walking on clouds.
Nectar Sunglasses : Limited Edition Sunnies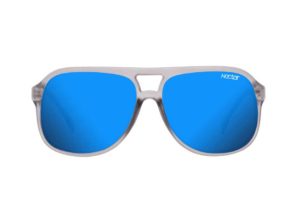 Dad loves having something his buddies don't – or can't have. It's like the Dad badge of honor. Nectar Sunglasses is doing something pretty neat with their weekly Limited Edition Sunnies program. Each week, they release a new colorway onto their website, and then countdown until they disappear forever. Scratch resistant, 100% UV protection, and bragging rights.
MyPakage : Boxer Shorts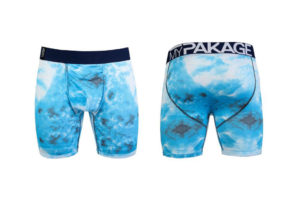 Dad's evolved…well, at least he tries to be. A 10-pack of cotton underwear from the big box store will probably work out just fine, most of the time. MyPakage are designed to fit right, and move along with Dad. With materials ranging from spandex blends to wicking materials – and topped off with their unique "keyhole technology", Dad is sure to be a happy camper.
Miir Pint Cups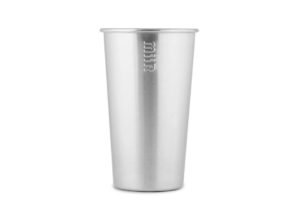 Sure, a Red Solo Cup has been known to get the party started. It's what happens when the party winds down, and the garbage is filled with them. MiiR makes a handsome, stackable, reusable stainless steel pint cup that gives back. For each cup that MiiR sells, they provide clean water for one year to a person in need.