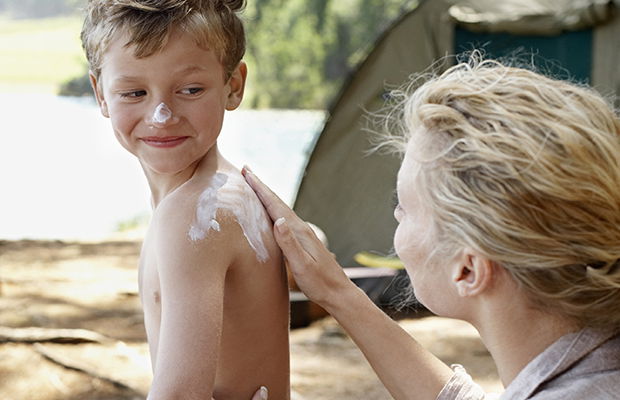 Sun Protection Gear
Summer has arrived, and while the sun is shining bright, it's the perfect time to highlight July as UV Safety Awareness Month! The 50 Campfires team is here to remind you all about the dangers of exposure to ultraviolet radiation by taking a look at some amazing sun protection gear.
We all love to get outside in the summer and catch some sun. Whether you're working on your summer tan or you just can't get enough of the outdoors, like most of us, there's no better place to be than outside. However, it's easy to forget the importance of protecting ourselves from the sun's harmful ultraviolet rays.
But fear not, there are plenty of ways to combat these dangers! There are many practical ways to make sure you're staying safe in the summer sun, such as monitoring the UV index, limiting sun exposure, and wearing sunscreen, sunglasses, and hats. Clothing is one of the most basic forms of protection from the sun, whether it be a hat, shirt, pants, sunglasses, or even shoes.
We've created a quick guide of gear to help you protect yourself against the summer sun. Don't see exactly what you're looking for? Visit some of the websites of the brands listed for even more awesome sun protection gear. Oh and don't worry, we even covered sun protection gear for the family dog!
BABIES 
Sunburn isn't pleasant for anyone, but in babies it's especially a concern. For babies, sunburns can easily become a medical emergency, causing dehydration, blisters, fever, infections, chills, and even heatstroke. Parents must do everything they can to keep babies safe from sunburn. Here are a couple examples of good sun protection products for your little ones.
iPlay Fun Flap Sun Protection Hat
$12.99
Real Kids My First Shades
$9.95
Platypus Baby Sunskirt
$43.90
KIDS
We were all kids once! And we all know we could spend countless hours outside in the summer running around playing with friends, often losing track of time. It's up to you to help your kids learn safe sun protection habits at an early age. From hats and jackets to sunsuits, the options are endless to keep your children safe from the dangers of the sun.
Sunday Afternoons Kids' Explorer Cap
$22
Coolibar Swim Jacket
$29.99
Tuga Sunwear High Tide L/S Sunsuit
$33.60
ADULTS
We're adults, we don't need to apply sunscreen and wear sun protective clothing … False! People often believe if they're older that there's no point in worrying about sun damage anymore, because the damage has already been done. When in fact, UK research from a 2009 study suggests that older skin is less able to protect itself from skin cancer. The reality is it's even more important for adults and seniors to protect their skin from damage caused by the sun. Check out some of the gear suggestions we've come up with for this category.
UV Skinz Womens Hooded Beach Cover-Up
$55.95
UV Skinz Mens Koi Striped Board Shorts
$46.95
Panama Jack Men's Mesh Safari Hat
$34.99
Costa Del Mar Cortez
$119.95 – $259
Dogs
Using and applying sun safety tips correctly is just as important for dogs as it is for humans, especially if your pup is thin-haired, completely hairless, unpigmented, or is likely to get sun exposure on its ears and nose. Dogs can get sunburned too, suffering from pain, peeling, and skin cancer, so make sure to take a peek at some sun protection gear for them too!
Epi Pet Sun Protector Spray
$17.95
My Dog Nose It
$12.95
PlayaPup Sun Protective Dog Visor
$12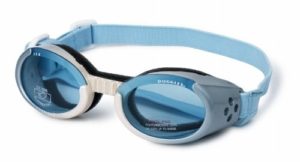 Doggles ILS
$15.89
Playa Pup Dog Rash Guard
$19 – $29