On January 19, 2023, two skiers got caught in an avalanche just outside Heavenly Mountain Resort's ski area boundaries. Both survived.
According to the Sierra Avalanche Center (SAC), the avalanche forecast that day was "considerable," a designation that indicates significant avalanche danger in backcountry terrain. That's mostly owing to the recent storm cycle, which deposited up to 8 inches of new snow across the Lake Tahoe area the night before. Meanwhile, 100-mph gusts swept up huge quantities of the new snow and deposited it atop existing snow slopes.
This is called wind-loading. When that newly deposited layer of snow doesn't bond to the existing layer, the underlying snow crystals act like ball bearings. Disturb the slope at the wrong time, and the whole thing will slide.
Since the identities of the skiers have not yet been released, it's hard to say what their experience level may have been. But according to the SAC's incident report, they were exploring the southwest face of Monument Peak—a 2,000-foot aspect with a long, 30-degree run—as a group of three. The first skier appears to have triggered an avalanche below the other two. That set off a chain reaction that disturbed the rest of the slope, kicking off two more avalanches.
Two of the three skiers got swept up in the slides, tumbling downhill amid boulders of snow and ice. Avalanche debris can move up to 100 miles per hour, and escaping or "swimming free" of an avalanche is next to impossible. While neither skier was buried, they both suffered serious injuries.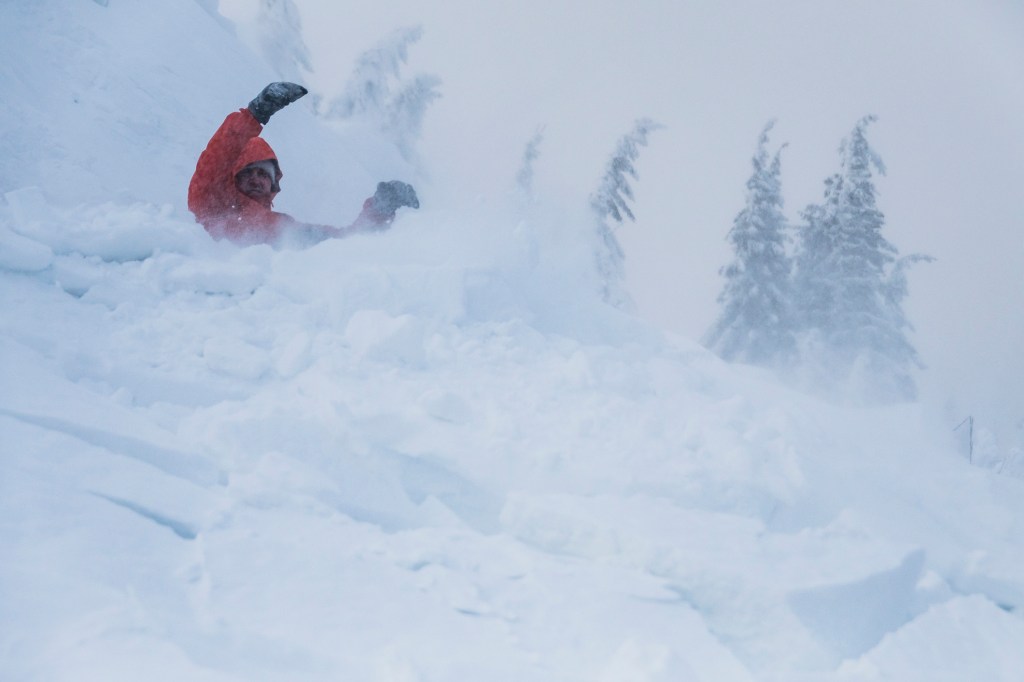 The El Dorado County Sheriff's Office quickly mobilized a search and rescue team, and nearby Heavenly Mountain Resort dispatched four ski patrollers to the scene to assist. The victims were airlifted to the Renown Regional Medical Center in Reno, Nevada, where they've since been treated for their injuries.

The ski resort has emphasized that, while it does take avalanche mitigation measures within resort boundaries, it cannot control for avalanches out of bounds. Skiers who hope to access backcountry or "side-country" terrain near the resort should do so via designated gates, which sometimes provide warnings about current conditions. The resort also added that safety know-how is essential any time you venture into the backcountry in winter. "Guests leaving Heavenly Mountain Resort boundaries should be experienced and knowledgeable about backcountry travel, as well as prepared with the appropriate gear and safety equipment," they said.