11 Best Ski Movies of All Time
A good ski or snowboarding flick can help get you in the mood to hit the slopes or help sate your hunger for snow if you can't be in the mountains. (Our favorite time to watch is just before a big trip or the start of the new season!) Whether you're in the mood for a Warren Miller classic, or TK Here are ten of the best ski movies of all time. (What'd we miss? Let us know in the comments!)
The movie: Deep and Light (Warren Miller)
Release year: 1950
The stars: Warren Miller and various skiers.
Why we love It: So much heritage here. It's fun to see skiing from way back, complete with skinny skis, wool pants, stick-like slalom poles and plenty of spills.
Watch it: Currently only this clip is available on YouTube.
The Movie: Hot Dog…The Movie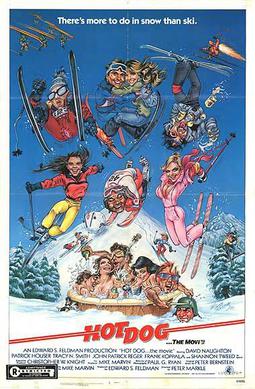 Release Year: 1984
The Stars: Skiing-wise: Peter Judge (stunt double for Harkin Banks) and Jeff Chumas
Why We Love It: There's nothing quite like an '80s ski movie. This one is another freestylin', free-flying favorite, and even though this was an actual Hollywood film (rather than a hard-core ski documentary)—it made skiing look FUN. Hot Dog helped put freestyle skiing on the map (and popularized the 'hot dogger' moniker), featuring major greats in the sport. Stunt skier Peter Judge was a longtime head coach for the Canadian National Freestyle Ski Team and Jeff Chumas was a pillar on the U.S. Freestyle Ski Team.
Watch It: Hot Dog is viewable on UnofficialNetworks.
The Movie: Steep and Deep (Warren Miller)
Release Year: 1985
The Stars: Stein Eriksen, Phil Mahre, Billy Kidd
Why We Love It: The skiing 'stars' alone are reason enough to watch this classic film. Eriksen (the freestyle godfather and namesake of the lodge at Deer Valley), Olympic gold medalist Mahre, and Kidd (Olympic medalist and Steamboat legend) are three of the all-time greats. Watch these pioneers and champions as they ski and fly (with skis on) across the globe.
Watch It: Steep and Deep is free to watch on Vudu.
The Movie: Time Waits for Snowman (Greg Stump)
Release Year: 1985
The Stars: Geoff Stump, Scott Kennett, Robert Aguirre, Jeff Coffin
Why We Love It: This freestyle classic is fairly goofy—and captures the original freedom of freestyle skiing. (Think spread eagles, big smiles and looooots of '80s neon.) Enjoy the mountain travels of the 'snowmen' and women. One reviewer claimed the film is a ski version of Spinal Tap meets Endless Summer. Except this time, it's winter, and the free-spirited scenes will give you FOMO!
Watch It: Viewable on The Ski Channel's YouTube
The Movie: Fire and Ice (Bogner)
Release Year: 1986
The Stars: John Eaves, Suzy Chaffee, Jan Bucher
Why We Love It: The '80s. Plus, World Champion freestyler John Eaves' ski stunts are as comedic as they are difficult. The film also features Suzy Chaffee's iconic skiing, as well as World Champion Jan Bucher's ski ballet. The plot? Eaves tries to impress Chaffee with his mad skiing skills. He succeeds.
Watch It: We could only find Fire and Ice online in German, though you can watch several stunt clips on Bogner's YouTube Channel.
The Movie: SnoWhat? (Warren Miller)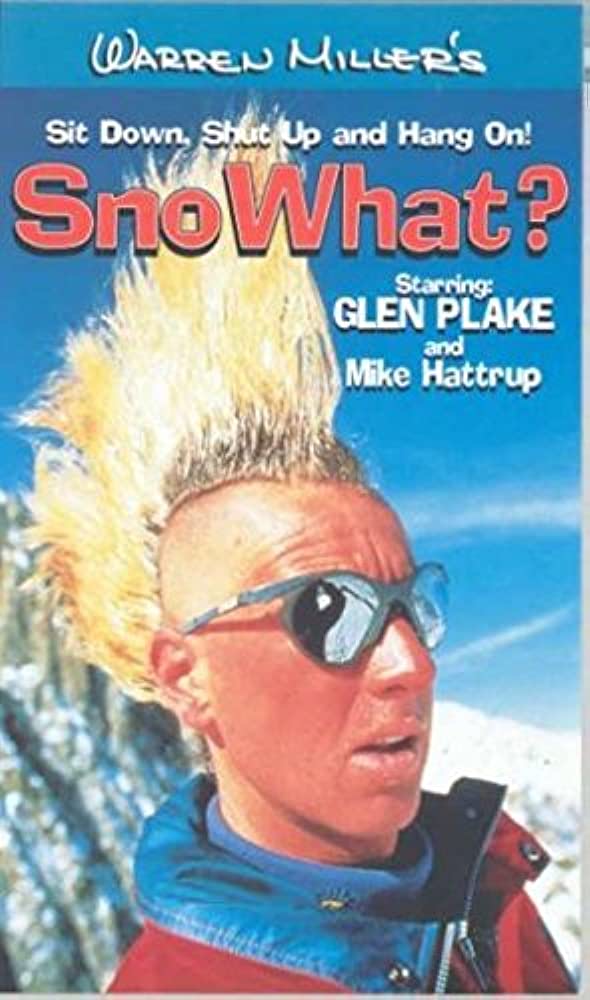 Release Year: 1993
The Stars: Glen Plake, Mike Hattrup
Why We Love It: Plenty of scenes with Plake and his famous mohawk will bring you back to the '80s. This ski film features lots of great skiing complete with neon and wild rides.
Watch It: Find it here on YouTube.
The Movie: There's Something about McConkey (Matchstick Productions)
Release Year: 2000
The Stars: Scott Gaffney, Shane McConkey
Why We Love It: Shane McConkey (one of the world's first extreme skiers – he died in a base jumping accident in 2009) may have defined G.O.A.T., and this documentary showcases who he was as a legend, revolutionary and extraordinary human being.
Watch It: Catch it directly on Matchstick Productions' website.
The Movie: Swift. Silent. Deep.
Release Year: 2009
The Stars: Warren Miller, Scot Schmidt, Doug Coombs
Why We Love It: This slightly gritty documentary tracks the true 'ski bum' community in North America—focusing on a group who called themselves the 'Jackson Hole Air Force.' Prepare to be inspired by some of the best in the sport.
Watch It: Catch this classic documentary on Amazon.
The Movie: The Dream Factory (Teton Gravity Research)
Release Year: 2012
The Stars: Chris Benchetler, Angel Collinson, Sage Cattabriga-Alosa, Seth Morrison, Rory Bushfield, Dash Longe, Max Hammer, Dana Flahr, Nick Martini, Tim Durtschi
Why We Love It: The Dream Factory (a.k.a.: ski porn) was filmed in Alaska and features big-mountain shots that are as jaw dropping as they are mesmerizing. TGR celebrates the 'freeride' movement by offering awe-inspiring cinematography to show how dreams can become reality.
Watch It: The Dream Factory is available to buy or rent on YouTube.
The Movie: Pretty Faces
Release Date: 2014
The Stars: Lynsey Dyer, Elyse Saugstad, Rachael Burks
Why We Love It: Pretty Faces aims to inspire young girls to get outside and fly high. Featuring an all-female cast, the movie features gorgeous shots of strong women tackling the mountains. It's big-mountain skiing at its best.
Watch It: Catch Pretty Faces on AppleTV.
The Movie: Dear Rider: The Jake Burton Story
Release Year: 2021
The Stars: Donna Carpenter, Jake Burton Carpenter, Kelly Clark, Woody Harrelson, Mark McMorris, Shaun White
Why We Love It: This beautiful documentary showcases snowboarding pioneer Jake Burton and his massive impact on the world of snow sports. Dive into his life as a man and icon and be prepared to feel your heartstrings.
Watch It: Dear Rider is available on HBO.