Lets be real. Kids love winter. The snow, sledding, hot chocolate, and licking metal flag poles. Your kids are getting a little stir-crazy and you are looking for some fun winter activities that are both in AND outdoor to keep them entertained, we found some awesome energy-releasers that also tap into their creative sides.
1. Snow Bubbles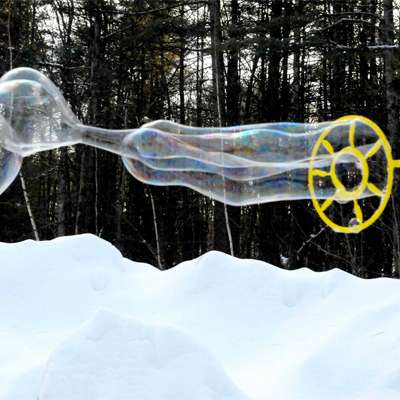 Try blowing bubbles on freezing days and watching them turn into ice bubbles — its so cool and kids will absolutely love the shapes it can make!
2. Snow Storm In A Jar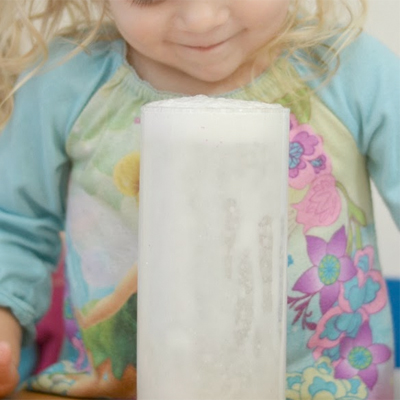 If the winter vortex hit your hometown and its just too cold to enjoy the winter snow outside – bring it in!
3. Paint In The Snow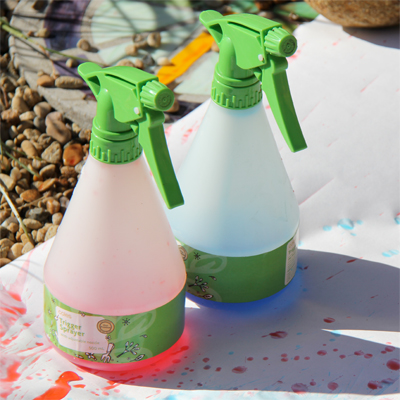 White is so boring. Jazz up your snow-covered yard with color — and lots of it. Simply fill spray bottles with water and food coloring and let your mini Picassos loose all over the yard. Use a spray bottle and put some glitter paint in it and then fill the rest with water. If you don't have glitter paints you could just use plain paint or add loose glitter. Test the color intensity by spraying on a paper towel before you head out.Kids will love to spray the snow, and their snowmen and it adds instant fun to the usual running around in the snow.
4. Natural Bird Feeder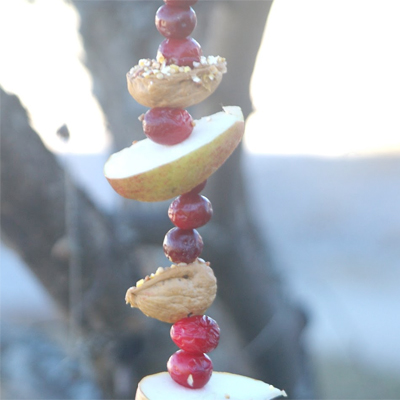 Making a natural bird feeder for the garden is a really lovely activity to do with children.
5. Snow Maze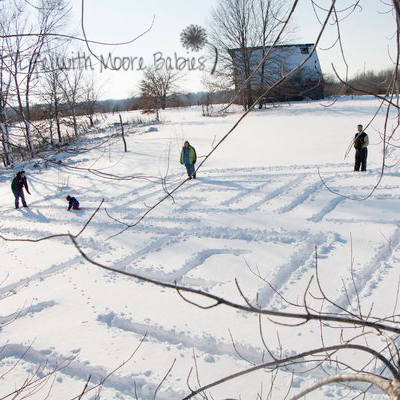 LifeWithMoreBabies.Blogspot.com
After a fresh snow, create a snow-maze with the kids (or for them) in the backyard. They will love trying to find their way out!
6. Macaroni Snowflakes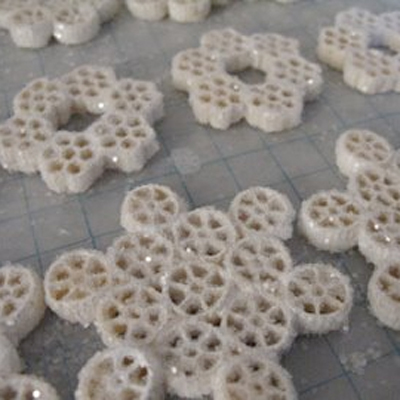 Get crafty with the kids! They will love making their own snowflakes to hang in their windows or for ornaments!
7. Explore Animal Tracks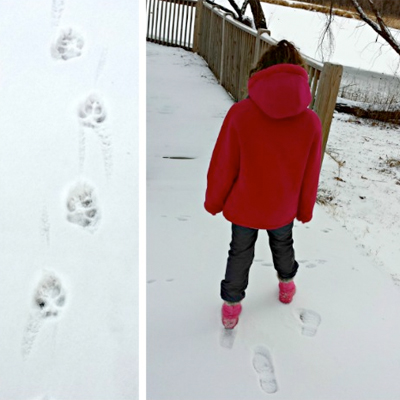 Bundle everyone up and head outside to explore the critters that live right in your neighborhood or park.
8. Backyard Bonfire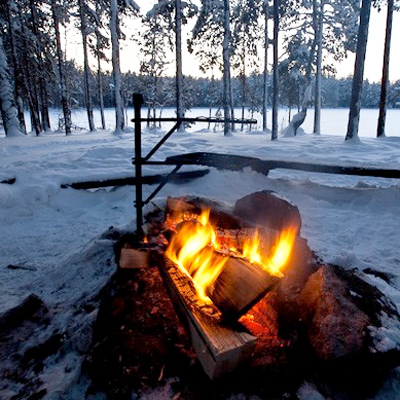 Who says a bonfire is only for those summer camping nights. Create a fun ice bon-fire and roast s-mores with the kids.
9. Snow Chateaus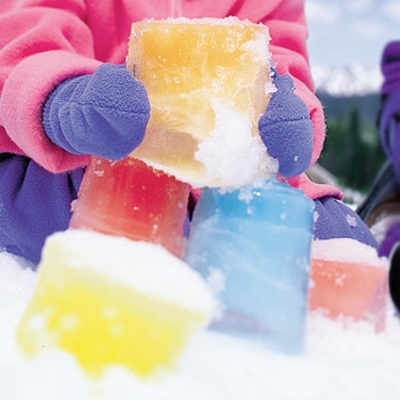 Build some beautiful, colorful ice-castles in your backyard!
10. Go Geocaching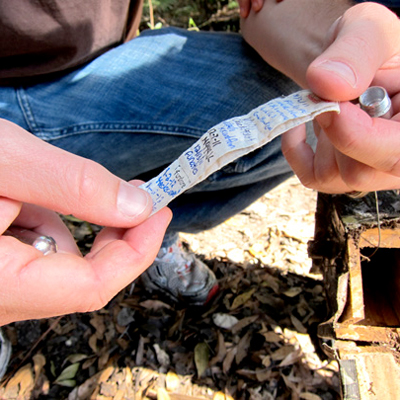 Geocaching is great in the summer and winter! A fun activity that the kids can participate in & not even know they are getting exercise!
11. Go Camping In Your Living Room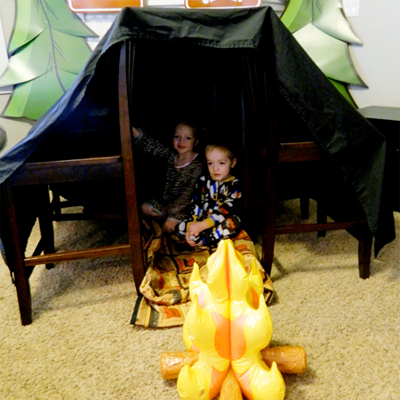 It may be too chilly to camp in the woods but it's the perfect temperature to set up camp in the living room. Roll out the sleeping bags, turn off the lights, fire up the flashlights and lanterns!