120 Minutes to Paradise
20 Great Campouts Within Two Hours of America's Biggest Cities…
Yes! The kids' practices and concerts and classes have aligned. So have your work schedules. The camping adventure is a go, but you only have two days to spend in paradise. None of you wants to spend half those precious hours driving to get there and get back home!
Fear not paradise seekers! America's blessed to have wonderful, natural, in some cases even remote, scenic beauty and recreational resources within two-hour drives of its largest population areas. Here are some of 50 Campfires favorites.
Chicago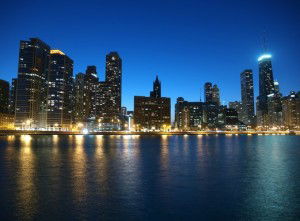 Rock Cut State Park: Rockford, IL
Drive time: 01:38
With campsites available year round, and the availability of class A, B and C spaces, Rock Cut State Park provides more than 260 designated overnight campsites just over an hour and a half from downtown Chicago. Although the campground itself doesn't rent horses, it provides designated trails as well as an equestrian campground. Water is abundant within the park, and Cut Rock has the wildlife because of it. From fishing for bass and panfish to bird watching, this escape is just what you need for a weekend away from the city, but not too far away.
Kettle Moraine State Forest: Southern Unit
Drive time: 02:05
At just a hair farther than two hours from Chicago, the Kettle Moraine State Forest: Southern Unit provides a family camping experience well worth the drive. We'd suggest you check out the Ottawa Lake Recreation Area, which boasts as the only year-round campground within the Southern Unit. Of the 100 campsites, nearly 50 offer electrical hookups – and they're even equipped with a couple of shower buildings for when you're done exploring the park's numerous hiking trails.
Denver
Cherry Creek State Park: Aurora, CO
Drive Time: 00:25
If you're like us, the
opportunity for an extended vacation doesn't come around as often as it should. Hop in the car on a Friday night after work and cruise up to Cherry Creek State Park near Aurora. The sites range from full-on RV hookups to the very basic (read: great) tent sites. Insiders tip: if you're looking for a more secluded experience book mid-week or after Labor Day. The beauty is still there, but the crowds aren't.
Kelly Flats Campground: Livermore, CO
Drive time: 01:59
Located along the Cache la Poudre River within the Roosevelt National Forest, Kelly Flats Campground offers the opportunity for both private as well as group campsites for the perfect outing. If you're looking for even more privacy, the campground offers 6 walk-in, tent-only sites beautifully situated along the river. Insiders tip: Take a dip in the swimming hole, built up with river rocks. The river's t
he highest during the summer, so be sure to venture down to cool off!
Cincinnati
Shawnee State Park: Portsmouth, OH

Drive time: 01:44
Located near the banks of the Ohio River in the Appalachian foothills is Shawnee State Park; 1,095-acres nestled within the 63,000-acre Shawnee State Forest. This was once the hunting grounds of the Shawnee Indians, and now the region is considered one of the most picturesque in all of Ohio, featuring erosion-carved valleys and heavily wooded hills. If you want to find adventure and see truly rugged beauty, this is the park for you. Some of the services and amenities included are an amphitheater, basketball court, beach, bike rental, boat launch ramp, canoe rental, golf, hiking trails, hunting, nature center, and more! What are you waiting for?!
Tar Hollow State Park: Laurelville, OH
Drive time: 02:06
Featuring more than 90 sunny and shady sites to suit all campers, Tar Hollow State Park is ready to provide a great camping experience for your family. Pet camping is permitted at all sites, so no need to leave your pup at home for this trip! With a lake nearby, you can even bring your boat along for the ride and do some fishing while the youngsters swim to cool off. Hunters are also welcomed with open arms, as the state park has excellent opportunities for hunting squirrel, deer, grouse and turkey in the neighboring state forest during open seasons.
Louisville
Louisville South KOA: Sheperdsville, KY
Drive time: 00:36
If you're looking to have a great time family camping, you've found the right KOA campground. With 50 camp sites available and cozy one or two bedroom cabins, everyone is welcome here. This KOA is the perfect gateway to the Bluegrass State's majestic countryside and only minutes from downtown Louisville. One adventure we recommend for the family is exploring the campground's Indian cave dwellings burrowed in limestone cliffs. Every weekend from June to September, your kiddos can join in on the campground games, never leaving them unentertained. Time to wind down after a day of exploring? No problem. This campground has a big outdoor movie screen so you can watch movies under the stars. And don't forget your dog, because this KOA is pet friendly!
Carter Caves State Resort Park: Olive Hill, KY
Drive time: 02:28
Alright we know we said campsites less two hours away from Louisville, but trust us! The extra 28 minutes is worth it! Carter Caves State Resort Park is home to more than 20 caverns underlying its forested hills. Hit the trails and caverns with the family, play some golf, go canoeing or horseback riding, and enjoy your time outdoors. Experienced rappellers and rock climbers will have a blast self-guiding their adventures. Carter Caves consists of sandstone cliff faces, providing an awesome 30-40 foot rappel or climb. If you're looking for something else the whole family can enjoy, we recommend a cave tour. This region has the highest concentration of caves to be found in any area of Kentucky, so get exploring!
Indianapolis
Brown County State Park: Nashville, IN
Drive time: 01:04
If you're looking for the largest state park in Indiana, this is it. With more than 15,700 acres of land, this national treasure has been a hotspot for campers since it opened in 1929. The park offers hiking, mountain biking, and horseback riding trails, and features two lakes for fishing with sleeping arrangements in cabins or campsites for tents and RVs. In addition, there are playgrounds, tennis courts, open fields, and a pool and nature center for the whole family to enjoy. One of the beautiful vistas at Brown County State Park is Hesitation point. Come here in autumn for a jaw dropping view of multi-colored tree covered hills. For those into horseback riding, the southeast entrance leads to a specialized campground with hitching posts known as the Horsemen's Camp. You'll enjoy more than 20 horse trails that range from .3 miles to nearly 12 miles.
Spring Mill State Park: Mitchell, IN
Drive time: 01:49
Spring Mill has a unique feature in its caves. Apart from its 188 Class A campsites and 35 primitive campsites, you'll have the opportunity to take a boat tour that goes 500 feet into the park's Twin Caves. There are more than 1000 sinkholes per square mile in the Mitchell Karst Plain Nature Preserve and another section of the park is home to the Donaldson Woods Nature Preserve, untouched woods which have never been forested for timber. On top of these cool features, there are also hiking and biking trails, hayrides, bike rentals, and a pool and nature center to learn more about the fascinating aspects of the park.
Houston
Brazos Bend State Park: Needville, TX
Drive time: 00:49
If you're looking for a place to pitch your tent near Houston, TX, you'll want to check out Brazos Bend State Park. But before you go you should brush up your alligator etiquette, as there are many around the park. Oh, and if you bring pets keep them on a leash and don't let them drink from or enter the water! Activities include horseback riding, fishing, hiking, and mountain bike riding. The George Observatory is available one day a week for stargazing enthusiasts. The Creekfield Lake Nature Trail is a wheelchair accessible trail that tours a beautiful wetland area and offers boardwalk access to an observation deck for watching wildlife. There are also primitive equestrian campsites on a 13-mile trail located under a grove of pecan trees with safe access to water for your horses.
Lake Houston Wilderness Park: New Caney, TX
Drive time: 00:43
Purchased from the Champion Paper Company in 1981, the Lake Houston Wilderness Park is now home to a nature center, cabins, trails and lakeside campsites. In 1995, the park began accepting overnight campers. It now offers wilderness campsites, mountain bike trails, archery classes, guided hikes, equestrian trails and more options added every year. Just 30 minutes from downtown Houston, it's the closest park with overnight camping to the city. So, if you live in the city and want to get away for a night without traveling hundreds of miles, Lake Houston is a great option.
Las Vegas
Valley of Fire State Park: Overton, NV

Drive time: 00:52
Valley of Fire is Nevada's oldest and largest state park, dedicated in 1935. Ancient trees and early man are represented throughout the park by areas of petrified wood and 3,000 year-old petroglyphs. How cool is that? Popular activities we recommend include camping, hiking, picnicking and photography. The park offers a full-scale visitor center with extensive interpretive displays. Several group-use areas are also available. The park is open year round. Valley of Fire State Park is only six miles from Lake Mead and 55 miles northeast of Las Vegas via Interstate 15 and on exit 75.
Spring Mountains National Recreation Area: Mt. Charleston Area, NV
Drive time: 00:46
The Spring Mountains provide a forested, spring-fed oasis in the Mojave Desert of southern Nevada. The mountains offer a haven for wildlife, a cool retreat for visitors to get away from the valley heat, a storehouse of forest resources, and a vital watershed fed by numerous springs. Charleston Peak is the crown jewel of the mountain range. Rising to 11,918 feet, the peak is the third highest in the state and the only peak in southern Nevada that rises above timberline. There's just something about camping in the mountains…mmm! This year-round recreation area offers camping, picnicking, hiking, and other activities in the warmer months, and opportunities for snow-based activities in winter.
Los Angeles
Silverwood Lake State Recreation Area: Hesperia, CA
Drive time: 01:55
With 134 campsites, Silverwood Lake State Recreation Area is a great multi-use park. If fishing is a passion, or even a hobby, Silverwood Lake is a great fishing spot for trout, bass, catfish, and bluegill. It's also a beautiful spot for the kids to swim or participate in any water sports. With picnic tables and fire rings at every site, the campground can be used by both RVers and tent campers. It's equipped with the modern conveniences we enjoy such as running water, restrooms and showers. This is a great place to come if you enjoy hiking. The Pacific Crest Trail, a jewel in the crown of America's scenic trails, runs through the park.
Red Rock Canyon State Park: Ridgecrest, CA
Drive time: 01:59
Located in the scenic desert cliffs, buttes and incredible rock formations, Red Rock Canyon State Park is a beautiful area to visit. Hiking is an incredible way to experience the desert, with miles of trails meandering through dramatic landscape. The Ricardo Campground is truly rustic and tucked up against the base of the desert cliffs. Each of the 50 developed sites is equipped with a fire ring and picnic table. Although most people tent, you are allowed to bring in RVs, although there are no hookups. If you are ok with bringing water, pit toilets and no showers than this is a great place! It can fill up on weekends and is a first come, first served campground.
San Antonio
Pace Bend Park: Spicewood, TX
Drive time: 02:00
With 400-plus campsites covering more than nine miles of shoreline along beautiful Lake Travis, Pace Bend Park is a camper's paradise. Located in the gorgeous Hill Country of central Texas, the landscape and scenery is not to be missed. Catch a sunset from the cliffs overlooking Lake Travis, with big Texas sky as the backdrop with rolling hills covering the horizon, and it will forever be the barometer against which you judge all other sunsets. Speaking of Lake Travis, boating is a major attraction at the park. Multiple access points and miles of open water provide the perfect opportunity to test out your sea legs and ski legs.
Lost Maples State Park: Vanderpool, TX
Drive time: 01:30
Not only is the park a beautiful place to camp, you are also located for easy day trips to a host of other attractions including Hill Country State Natural Area, Kerrville-Schreiner Park, and Camp Verde Lake. With 40 primitive, hike-in campsites you can get the utmost privacy if you are looking to get off the beaten path. Modern campsites with water, electric, nearby restrooms, and tables are also available. We recommend camping in Lost Maples in the fall. The colors along the Maple Trail are amazing. Fall actually sees traffic jams out here during their busy season, so make reservations ahead of time.
Phoenix
Lockett Meadow Campground: Flagstaff, AZ
Drive time: 02:15
If you enjoy mountain camping and miles of wilderness, look no further than Lockett Meadow. At just barely more than a two hour drive from Phoenix and nestled in the San Francisco Peaks, this campground features miles of hiking trails, mountain biking paths, and some of the most beautiful fall colors you'll ever see. Make sure to take a hike on the Inner Basin Trail that leads directly into Lockett Meadow and the heart of an extinct volcano. Opening in the middle of May each year with only 17 single unit sites, Lockett Meadow Campground runs on a first-come, first-served basis, so plan ahead.
Catalina State Park: Tucson, AZ
Drive time: 01:46
Just north of Tucson you will find this beautiful 5,500-acre, high desert, year round park. Throughout your journey through the foothills and canyons, you'll see a vast array of desert plants, wildlife, and archeological sites. The environment at the base of the Santa Catalina Mountains offers great camping, picnicking, and bird watching. With more than 150 species of birds that call the park home, you will have plenty to enjoy. For horse lovers, there's an equestrian center that provides a staging area for trail riders and plenty of trailer parking space, too. With miles and miles of equestrian, birding, and hiking trails winding through the park and the adjoining Coronado National Forest, you'll never get bored. If you're really feeling adventurous, set out on the interpretive trail to a prehistoric Hohokam village.