3 Great Card Games for Kids around the Campfire
Card Games for Kids
Card games for kids are great for any camping trip. Unlike board games, cards games for kids are portable and easy to tuck away into your backpack. And you don't have to remember to charge up batteries or setup a Wi-Fi connection—it's just great low-tech fun. It's really great to spend an evening of quality time with friends and family around the campfire playing cards.
Here at 50 Campfires we took a closer look at 3 of our favorite card games for kids.
UNO
7 years and up, 2-10 players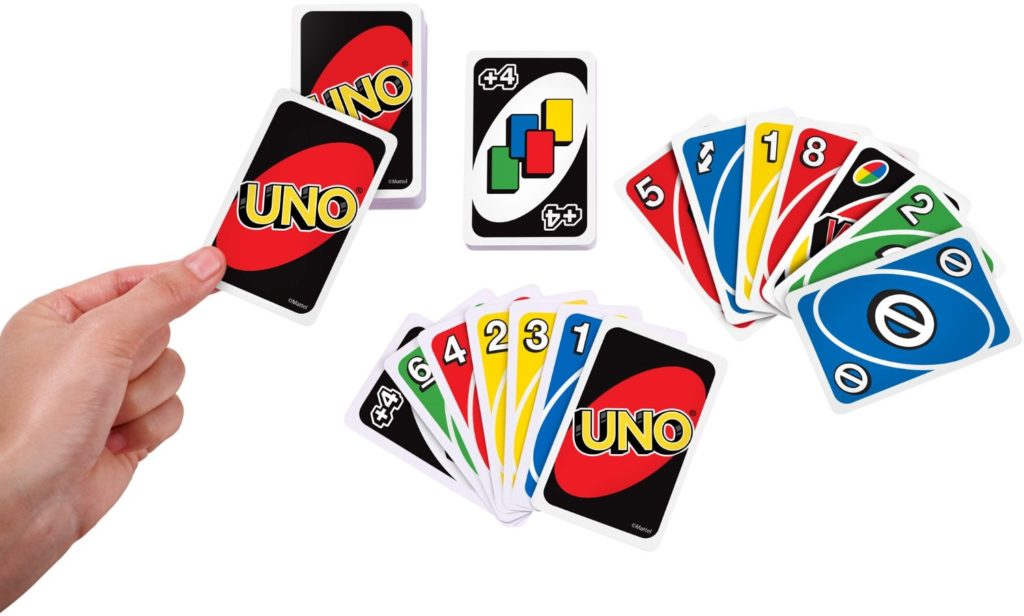 Nothing really beats UNO for keeping kids and teens entertained for hours. What makes UNO such a great game is that is that the special cards like the Wild and the Wild Draw Four cards can disrupt a repetitive turn. Also, the Skip, Reverse and Draw Two cards allow for some strategy—instead of playing by just pure luck. It's a sheer 108-card deck of pure joy.
PHASE 10
7 years and up, 2-6 players
PHASE 10 is a card game that will be familiar to you if you are a rummy card player—it feels like a backwards version of rummy with a unique twist. The Special Action Cards (Wild and Skip) featured in the card deck make for interesting and challenging moments. It's created by same good people that make UNO, and the card game has 10 rounds/turns/phases hence then name PHASE 10. In each turn players try their best to discard their cards before the end of each phase. It's a 108-card deck and will provide hours of fun.
POOP
5 years and up, 2-5 players
POOP is a card game with a disgusting name ,and strangely is super fun to play. It started as a crowd funded project on Kickstarter.
POOP has 51 cards (4 instructional cards, 11 flow cards, and 36 playing cards), and they cards are brightly colored which has a unique UNO vibe too them. In playing POOP, we felt like we were playing a lightening round of UNO. POOP is more fun with more players, and we recommend playing with at least 3 players. Overall, little kids will laugh all-the-way through the game!