Check out these 7 winter hiking tips!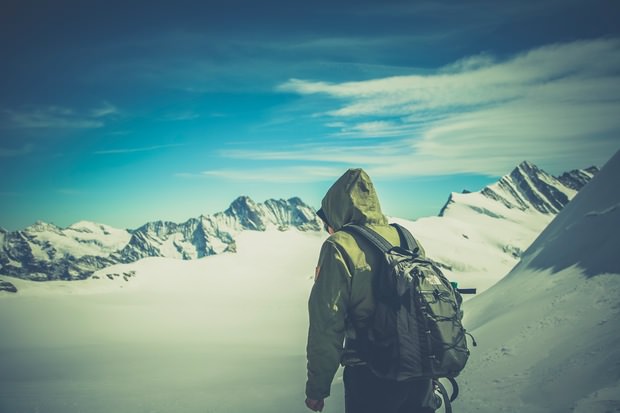 One of my favorite things about hiking in winter is that there are far less people out on the trail. As the temperature drops, people tend to stay inside. Sometimes its because they just don't care for winter. Often times however, it's because they don't have the right gear to stay comfortable in subzero temps. You're in luck! Following these winter hiking tips will give you great afternoon out on the trail in any kind of winter weather.
Merino wool. This fabric is hard to beat. Spend the money on some good base layers and you won't regret it. Check out Minus 33.
Cover your face properly. This will make or break you in subzero temperatures. You absolutely cannot have bare skin exposed, especially if it's windy. Here's a great balaclava to check out.
Hand warmers help. If it's crazy cold it's really nice to have something that is actually producing heat! Pick up a nice hand warmer. 
Utilize a good radar app. You need to know what kind of weather is coming in, especially in the winter. Our current favorite is Storm. 
Be prepared for all trail conditions. Winter trails can vary greatly from week to week. Keeping a pair of winter cleats as well as snowshoes in the car will prepare for anything you encounter on the trail.
Bring water and matches. You'll get colder faster if you aren't hydrated, and having a small fire is just great fun in the winter.
Last but not least, the burger and beer! Nothing is better after hiking a few miles in subzero temps than a burger and a beer. My wife and I often drive 30-45 minutes to try new hikes, which also means new breweries. It makes for an entire day of new adventures. Have fun and be safe!