…and you may find a treasure.
An obscure little sign that was missed once and almost again led us to one of the most spectacular hikes that only the locals seemed to know about.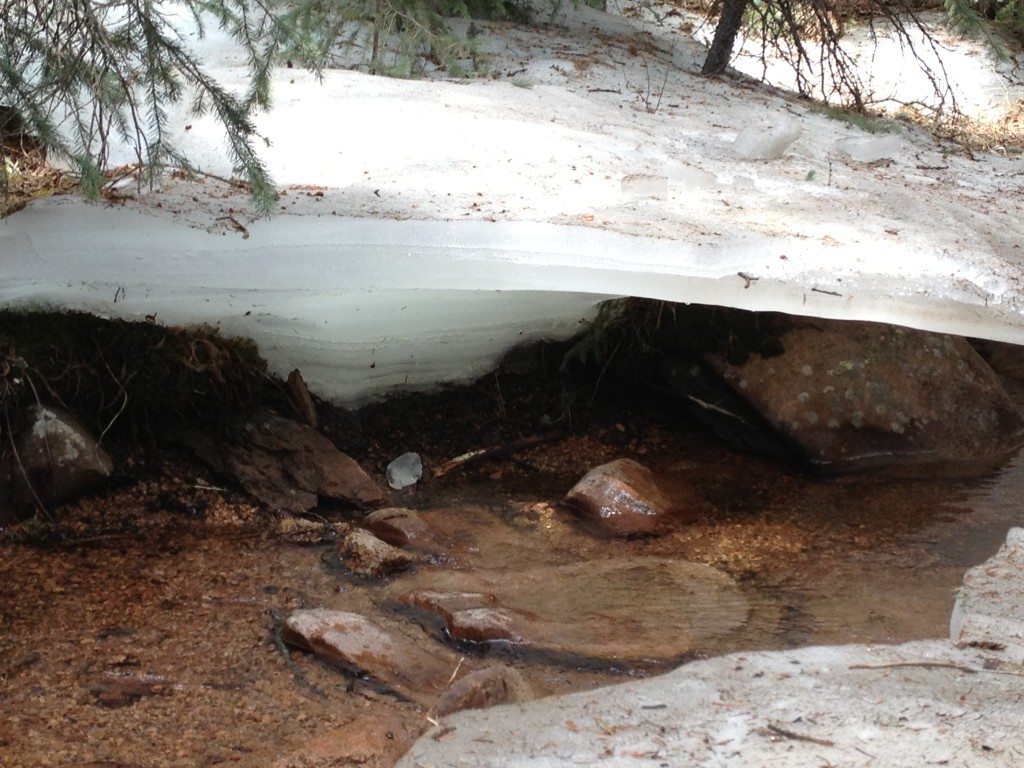 Just south of Mueller State Park, near Pike's Peak in Colorado, we found ourselves with the only out-of-state license plate at the trailhead of a hike that took us up and down mountain paths, along a running creek, and into snow- and ice-covered areas in July. Hiking near Pikes Peak Colorado is always a treat and this trail didn't disappoint.
The trail: Crags, is located 3 1/2 miles off Highway 67. It's a dirt road that follows along the creek. We were thankful our vehicle was a heavy duty SUV because it started to rain at the end of our hike and began to downpour by the time we headed back to 67. It's advisable to check the weather if you have a smaller and lighter vehicle. (This we know from experience getting stuck in our little Honda hatchback years ago on my first tent camping trip with my husband during a cold, torrential downpour…all weekend!).
Even our 3-year-old enjoyed the trek and lasted most of the 3 1/2 hours hiking herself. She was only carried the last few hundred yards to help expedite our getting down the mountain because of the rain.
If you like a less populated and less touristy area to find a great hike, we highly recommend this section of trails and campground. The more serious hikers can use this as a starting point to hike the 14,000+ Pike's Peak. While we won't be attempting that adventure, we may consider camping at this campground on our next pass through this area of Colorado.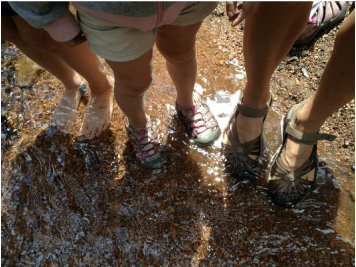 To learn more about our month-and-a-half journey across the country, as well as other camping tips, please visit us at www.familyfreckles.com, Twitter at @familyfreckles, or email at theresa@familyfreckles.com.