Two of the most iconic outdoor and adventure brands are joining forces in a multifaceted landmark partnership.
Savage Ventures, along with partner, investor, and media entrepreneur Bear Grylls ("Man Vs. Wild," "Running With Bear Grylls," "You vs. Wild"), is announcing today their acquisition of the leading lifestyle brand Outdoors.com. With the deal, Savage Ventures and Bear Grylls will reinvigorate and relaunch Outdoors.com as the home of adventure, equipping, educating and empowering everyone to explore the great outdoors.
Savage Ventures is a Nashville-based venture operator that invests, acquires and owns high-growth digital businesses. The company's principals have collectively created $450M in enterprise value for their partners and key stakeholders over the past five years.
Bear Grylls is one of the most notable faces of adventure globally. He is also a bestselling author and philanthropist. His worldwide TV shows include the legendary Discovery Channel hit 'Man vs. Wild' and 'Running Wild with Bear Grylls,' now in their eighth season on National Geographic and Disney+. Grylls also stars in the two-time Emmy Award-winning interactive Netflix series 'You vs. Wild,' where viewers decide what adventure he tackles.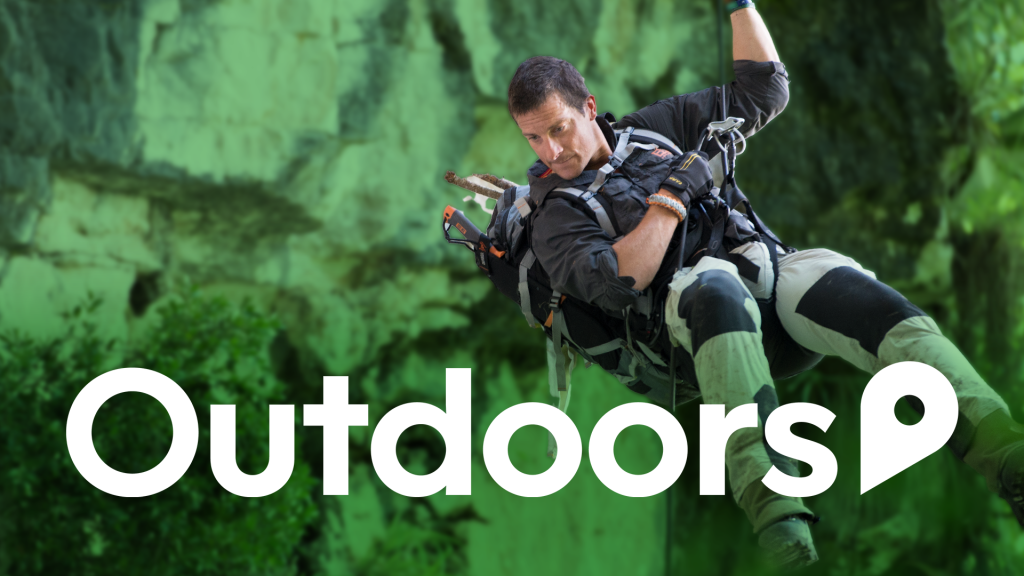 The new Outdoors.com will be totally relaunched as the home of adventure, with exclusive news, content, commerce, engaging community-based initiatives, newsletters, message forums and expert guidance on the best outdoor gear to buy.
Additional early plans for the new Outdoors.com include access to behind-the-scenes content featuring Bear Grylls and his worldwide adventures, product reviews, immersive editorial features, e-commerce and more. Also available will be an exclusive membership package, Outdoors+, that will give subscribers a much deeper dive into the world of adventure, exclusive merch, the chance to attend Q+As with Bear Grylls, in-person community meetups and events and free outdoor guides. A portion of Outdoors+ net proceeds will be donated to the World Lands Trust, a cause hand-selected by Bear Grylls.
"The OUTDOORS has the power to challenge and unites us all in a way that is hard to describe. But one thing I've learnt is that I am always somehow happier and calmer when outdoors and following that adventure calling." Said Bear Grylls who then added "That's the goal of OUTDOORS.com, to inspire, to equip and to empower people around the world to live their adventures. We want to resource and equip people for their own challenges, and to always have loving and protecting our planet at the very heart of that mission."
Savage Ventures Partners Sam Savage and David Webb commented: "We could not be more excited about the opportunity to build the biggest media platform in the outdoors space with the most iconic adventurer in the world. This platform and partnership will allow us to make a truly positive impact on this planet, and empower people to enjoy the journey through content that equips their exploration."
A former British Special Forces soldier, Grylls went on to become one the youngest-ever climbers of Mt. Everest despite having broken his back just 18 months earlier. Since conquering Everest, he has hosted more extreme adventure TV shows globally than anyone else in history. His 'Running Wild' guests have included President Obama, Roger Federer, Julia Roberts, Channing Tatum, Prime Minister Modi of India, and many others.
About Savage Ventures
Savage Ventures is a Nashville-based venture operator that invests in, acquires, and operates high-growth digital-first businesses. In June 2021, it sold its sports media company OutKick to FOX, less than 1 year after its launch. Its current portfolio includes the seminal music publication American Songwriter, video production and creative services division Savage Media, sports betting and online gambling media conglomerate Savage Sports, and direct to consumer healthcare brand MyDrHank, among others. The company's partners and principals have collectively created $450M in enterprise value over the past 5 years. Learn more at https://savage.ventures/.