Country Roads Campground, New York
Camp New York: I'm talking with Diane today. She's the Owner at Country Roads Campground NY. Diane, let's get started today by having you tell us a little bit about how long Country Roads Campground has been there and how you got started.
Diane: Well, Country Roads Campground in Gilboa, New York has been there actually as Country Roads since about 1978. However, the campground was built in approximately 1970. It's very secluded. As a matter of fact, sometimes you say: "Where the heck am I?" But once you come to us, you're not going to want to go home. It's so peaceful. We're on a little mountaintop and you relax completely. You get a chance to just read the book or you get a chance to look up at the stars at night. They seem so close. We're very friendly. We don't intrude on you, but on the other hand, everyone is pretty friendly with everybody else. So it's a comfortable thing. It's a nice place to go.
CNY: And what types of camping do you offer there?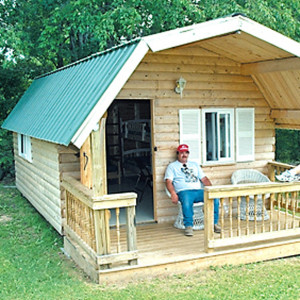 Diane: Well, we have full hook-up sites. We could actually give you a site that's about 45-foot wide if you have a motor home or a large trailer. We also have sites that are in between the full hook-up sites and the tent sites, and those are water and electric, most shaded, and they can handle either a tent or a small trailer or pop-up. Someone who doesn't need a sewer connection. Our tenting area is fabulous. We leave it pretty much untouched. It's wooded. It's completely wooded. And there are areas in the campground where the tent sites are very secluded. There's lot of plates to hike in the area. You have to like nature, I think, really, but if you do, and most of us do, you'll enjoy seeing the birds flying around. You'll look at the different types of trees. You can hike the whole area. Even walking on the roads, you'll see a beaver working in a pond. It's just beautiful.
CNY: That sounds fantastic. What are some of the most popular activities for the guests there?
Diane: Well, I have to tell you that food things are very popular. So, everybody likes to eat, so if we have a potluck supper or if we have a theme meal, we sometimes do breakfast in a bag, which is kind of fun. After that, of course, our giant bonfire. That's always a hit. And we do have simple entertainment during the season. We have holiday weekends. We have more things happening than others. We always have Bingo. We always do hayrides for the kids. And of course we always invite you to hike the whole campground area and the surrounding vacant land. We can send you out to different places for sightseeing, but you can also just relax at the campground and maybe get together a game of Ping-Pong with a friend or a videogame, or go in our pool or whirlpool. That probably is the most important thing. It's going into the pool or the whirlpool.
CNY: Okay. What are some of your favorite attraction around that area, outside of the campground?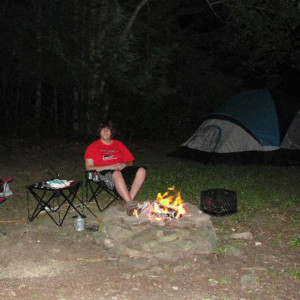 Diane: Well, I'll tell you. One I think is really terrific is the New York Power Authority Visitor Center. And it sounds very dull and boring, but I'll tell you what – it's not. They make hydroelectric power so fascinating. They have a movie. There's a restored Manor House that you can take a tour of that belonged to a Supreme Court Justice way back, and it's all free. After that, I think my personal favorites would be the wonderful Farm Stands in the area. My husband's favorite is going to auctions three to four times a week. So, there's that too if you like that kind of thing.
CNY: Absolutely. Just two more questions for you, Diane. If you could spend just one hour at Country Roads Campground in New York, how would you spend your time there?
Diane: Oh my, I think one of two ways. One way would be at night, when everything is very dark around and you can look at the stars. See them so close. And the other thing is when the moon is rising and you watch it rise over the mountain. It's just a sliver and then full risen in less than five minutes. It's amazing. Just the way the land goes, but those are my two favorite things I think.
CNY: Cool. And if you could spend just one night at Country Roads Campground, which campsite would you choose and why?
Diane: Oh, wow. Oh my goodness. Well, it probably would be one of the more secluded ones, but on the other hand, some of the other sites I like too that are not so secluded. So, I don't know which I would choose honestly. I like to have a little of both. How about that?
CNY: Okay, I'll have to accept that for today. Diane, thank you so much for taking some time out of your day to explain some of the different activities in and around that area, and to chat with us about Country Roads Campground in New York.
Diane: Well, thank you very much.