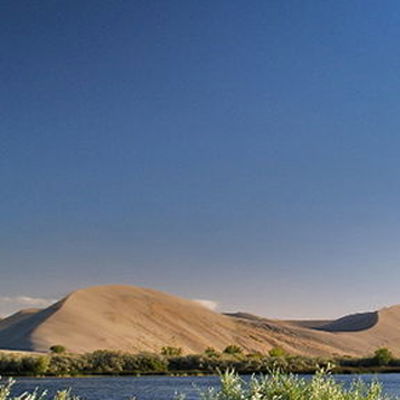 Camping Mississippi River State Park in Arkansas
If you're looking for the perfect camping spot along the Mississippi River in Arkansas, look no further than the Mississippi River State Park. We recently spoke with Tara from the park, and she filled us in on the perfect camping spots, what to do in the park – and of course, the protected swamp. Listen to our full interview here:
Camping Mississippi River State Park Arkansas
Camp Arkansas: I'm talking with Tara this morning from Mississippi River State Park in Arkansas. How are you doing, Tara?
Tara: I'm doing great.
CA: Let's start out with how long Mississippi River State Park has been there and how it got started.
Tara:
Well, the actual camping and that type of stuff started in 2009, but we were actually created by a Legislative Act back in 1973. So, it took a few years to actually get pen and paper into actual land.
CA: Yeah, so fairly recent as far as a campground goes.
Tara: Right. And back then, just opened in 2010.
CA: Okay. And so, what are the most popular activities in that park? What do the guests like to do?
Tara: Probably the majority of them really like to fish. We have excellent bass, brim, crappie, and catfish fishing, but we also provide interpretive programs. Most of the (Unclear 00:59.3) State Parks have interpretive programs. We have a few short hiking trails. A lot of people will go venture down to the (Unclear 1:08.9) St. Francis where it flows into the Mississippi River. Birding is also another big attraction in this area.
CA: So, I'm looking on the website here and Beach Point Campground is what it's called.
Tara: That's our improved campground.
CA: I have never seen a campground quite like that. For people who are listening, it's basically a peninsula that jets out into the lake and it looks like every single campsite would have just an incredible view of the lake.
Tara: Correct. There's water access from just about every single campsite. There might be one or two that you'd have to walk a little further to get to the water. So, you can actually fish from your campsite.
CA: That sounds pretty awesome. So, let's say I was staying there for the weekend and I wanted to venture out with my family into the surrounding area for a couple hours or the afternoon. What are some attractions that would be worth checking out?
Tara:
Well, we are really close to Helena. And on your way to Helena, you can stop by Double Heritage State Park, which is a rails-to-trail. So, you can bike or hike there. And then, in Helene Proper, they have the Delta Cultural Center, which has both Civil War and Train Depot history.
CA: Okay.
Tara: I think they also put on some programs as well, but they also have some gorgeous historic buildings on their downtown, and just some beautiful homes to visit as well.
CA: Sure. What's your favorite place to go if you have a day off on the weekend?
Tara: Oh, goodness. I love birding just here, at my Park.
CA: Sure.
Tara: But I really kind of like Louisiana Purchase State Park.
CA: Okay.
Tara: Which is a non-man. It's basically just a raised boardwalk in the middle of a swamp, but its historical significance is that that is where all surveys in eight of the states that were created out of the Louisiana Purchase start.
CA: Oh, okay.
Tara: If you have land up in Minnesota, your survey can be traced back to this little corner.
CA: That's really cool. Fascinating.
Tara: There's also great birding and just good habitat for all sorts of fun animals.
CA: Sure. Two more questions for you. If you could spend just one hour in Mississippi River State Park, how would you spend your time, Tara?
Tara:
I would probably have to go down to the river, just getting to see the power of the river. You know, Mighty Mississippi, to me, is just amazing. And just about any time you go down there, you're going to see tugboats. Sometimes 15-line haulers. But we also have some (Unclear 3:56.8) turns and some other shorebirds that'll make it down there, but just a really neat place to see something. And you know, you always have that bit of Mark Twain going, well, you wish you could kind of travel down it somewhere and have an adventure.
CA: I've thought about that many times. You know, every once in a while, somebody will make the paper, because we're in Minnesota and the Mississippi starts here. And every once in a while someone will, you know, take a canoe or something and go all the way down to the Gulf, and then sell it and fly back. And it sounds like an amazing adventure, doesn't it?
Tara: It does.
CA: I wonder how risky it is. I don't know. Maybe we should research it.
Tara: I don't know. I probably wouldn't do it by myself. Like a lot of people do it.
CA: So, one last question for you. If you could spend just one night in Mississippi River State Park, which campsite would you choose and why?
Tara: Oh, I guess I would have to go with Campsite #1. It is on the perfect side of the little peninsula because you get a full view of all of the lake. And typically, especially in October, there's a good chance that you will see osprey and bald eagles fishing from the lake, and it just gives you a real good view of all of that.
CA: That sounds great. That'll be some great insider info that we can pass on to our visitors at the website.
Tara: Yeah.
CA: Well, thank you so much, Tara, for taking some time out of your morning to chat with us about Mississippi River State Park. We appreciate it, and we'll talk to you soon.
Tara: You're welcome. All right, thank you.
CA: Thank you so much.