2014 Gear Of The Year: Darn Tough Light Hiker Socks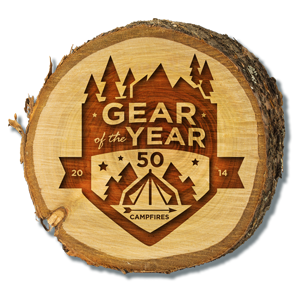 We'll admit that at one point in our lives we didn't care what sock we threw on for the day, we were just pleased with ourselves if it didn't have holes in it. But, that all changed after making the mistake of wearing the wrong sock on a long hike and dealing with painful blisters for weeks.
We've now turned the corner and become sock nerds (and we're proud of it). Socks are an important part of outdoor attire and the type of sock you need depends on the weather and the activity you're headed out to do. High quality socks are made with many materials from merino wool to tencel, and are specially constructed for specific activities like light hiking, winter trekking, running, etc.
If you're an active hiker you want a sock that is breathable, lightly cushioned and comfortable – something like the Darn Tough Light Hiker Socks. Most of us assume there isn't much difference between pairs of socks, but after using a variety of socks on our hikes – we guarantee there is. Our love affair with the Darn Tough Light Hiker sock has lead us to include it as part of our Gear Of The Year. This sock is hand-made from merino wool, provides just the right amount of cushion on the base of your foot, and has superior breathability to other socks we have worn. The antimicrobial nature of merino wool means it won't smell, and their "True Seamless" construction helps the socks from bunching or slipping. Plus, they're guaranteed for life – that's enough of a selling point for us.
Other Gear of the Year Winners – Wear Category