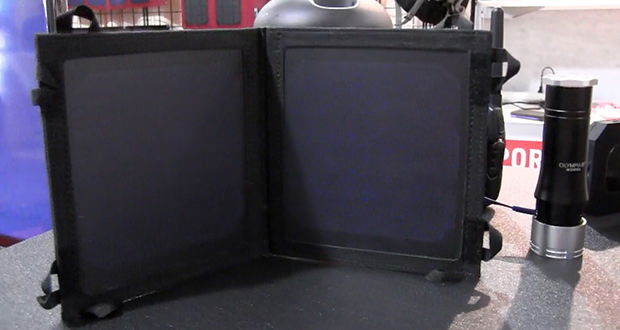 Olympia Solar Charger Pack
Overview
The Olympia brand is synonymous with integrity, quality and performance. That's why they've created a range of products to suit your personal preferences, needs and lifestyle. Olympia has been committed to developing products that are reliable, rugged and built to last and the Olympia Solar Charger Pack is no different.
What Makes It Unique
The new line of Olympia chargers is made up of a combo solar/charger pack and a purely solar pack device. The Olympia SB5500 is a hybrid Lithium rechargeable battery and solar panel. The battery has 5500mAh of capacity and can easily charge smart phones, iPhones and iPads. The solar panel generates 5.5 volts of power and recharges the battery when in direct outdoor sunlight. The Olympia SP56 Solar Pack is a 100% solar device and puts out 5.6 watts of power. It also has two built-in USB power ports that provide simultaneous charging capability for smart phones, iPhones, iPads and many other electronic devices. Both versions of the Olympia Solar Charger Pack are perfect for a weekend of camping.

Manufacturer: Olympia
Product Name: Solar Charger Pack
MSRP: SB5500: $59.99; SB56: $79.99