It's easy to find things to complain about on long hikes. You're hot, your legs are sore, you're cold, etc. These can usually be overcome mentally, but there's one thing that will get the best of you every time: blisters. So, let's talk blister prevention.
If you get a blister, you're in trouble, because you have more hiking to do, and you often can't relieve the abrasion. Your pack sits where it sits, and it's not a good idea to take your boots off. Not only are you in for potentially excruciating pain, but you'll also be slowing down your fellow hikers, which never feels good.
If you start to feel discomfort anywhere, you need to take care of it IMMEDIATELY.
This is the best advice we can give regarding blister prevention. If you find yourself shifting your pack around because it's uncomfortable, you need to stop and readjust the straps. There's a good chance that one might be slightly tighter than the other. Or perhaps your t-shirt is folded on top of your shoulder. These might sound like small things, but blisters grow at an exponential rate. You can't wait for it to work itself out. Take a short break and reassess the situation. Blister prevention needs to be taken seriously.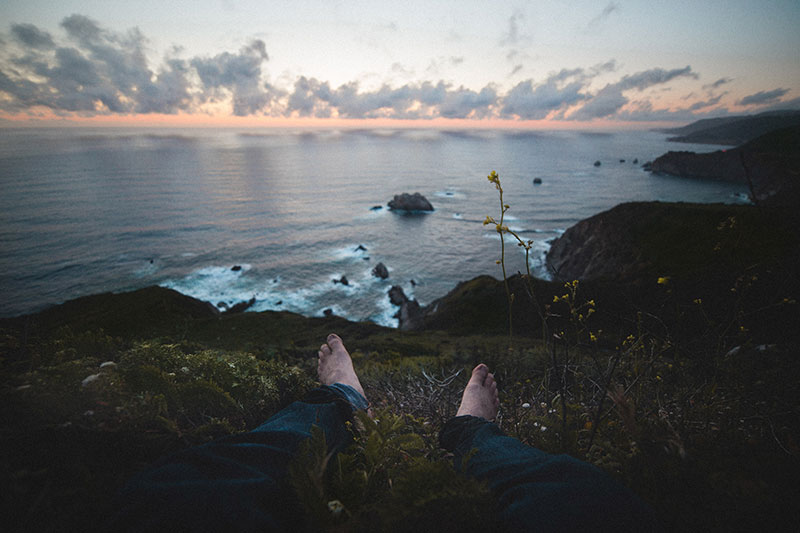 If you start to feel a pressure point on your foot, it might be due to swelling, which is normal after a few hours on the trail. Loosen your laces a bit and see if that helps, but don't wait to see if it gets better. It probably won't.
With all of your best intentions, blisters can still happen. One of our favorite products for blister prevention and treatment is from a newer company called Compeed. They're from Denmark, and we met them a few years ago at a trade show. We tried out the samples they gave us and were sold. The Compeed blister cushions feel like a second skin more than anything else we've used, and they also work well to relieve irritation from the shoulder straps if need be. 
We hope you take this advice to heart, and that it helps hike further more comfortably. If you can reach your destination with only sore legs and swollen feet, it's nothing that a campfire and a good night's rest can't fix.