"Within about 2 minutes of hiking we began grabbing hemlock branches to use as defense weapons."
Chris Noskoff, owner of Kulshan Brewery, is referring to a grudge match he and his daughter had against the most awful black flies Alaska could produce. As you'll read below, it was a terrible weekend, but one he looks back on as a powerful character building experience.
Since 2012 Chris has been a busy brewer. His fresh, vibrant brewpub combined with an impressive array of ales and lagers has beer drinkers racing to wet the palate. Things have been going so well in fact, that he opened a second 30-barrel brewhouse called K2. Few things make us happier than success stories of people bringing beer to the masses. We caught up with Chris and here's what he had to say.
Tell us a little about your brewery, the types of beers that you brew, and what you feel makes your brewery unique.
Kulshan Brewing Company is known for producing some of the finest hand crafted and well balanced Ales and Lagers in our region. While our primary focus has been on producing Ales, we have diversified over the last couple years and we now offer over 20 different beers ranging in styles including: Ales, European Lagers, Sours, Porters, Stouts and some barrel aged offerings. What makes our brewery unique is the fact that we put beer first and foremost. Our production team consists of some the most talented, passionate and hard working folks I have ever known. We take great pride in using only the finest ingredients to create a product that we can all proudly stand behind.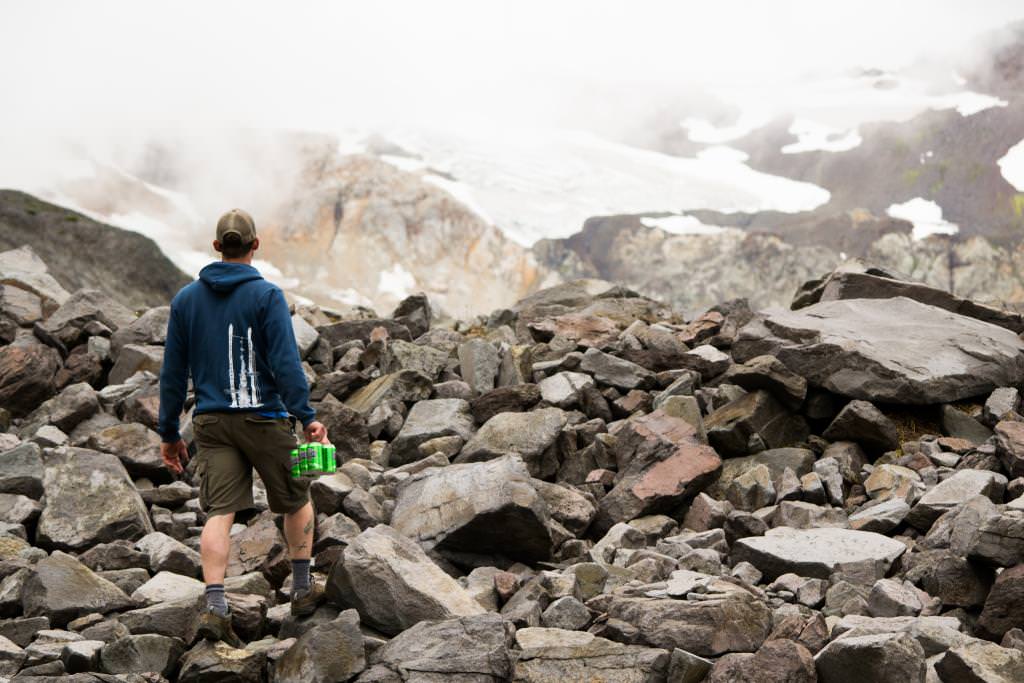 What is your most popular/flagship beer? What makes it great?
Our most popular beer since day 1 has been our Bastard Kat IPA. Brewed with passion and precision, Bastard Kat IPA is an American West Coast IPA with prolific full hop flavor and aroma predicated upon the citrus notes of the Cascade hop. Bastard Kat strives to achieve a perfect balance with the malt and hops resulting in a crisp and clean Northwest IPA. Bastard Kat was awarded the gold medal in the IPA category at the 2015 Washington Beer Awards.
We love hearing stories about how breweries got their start. What's the history behind yours?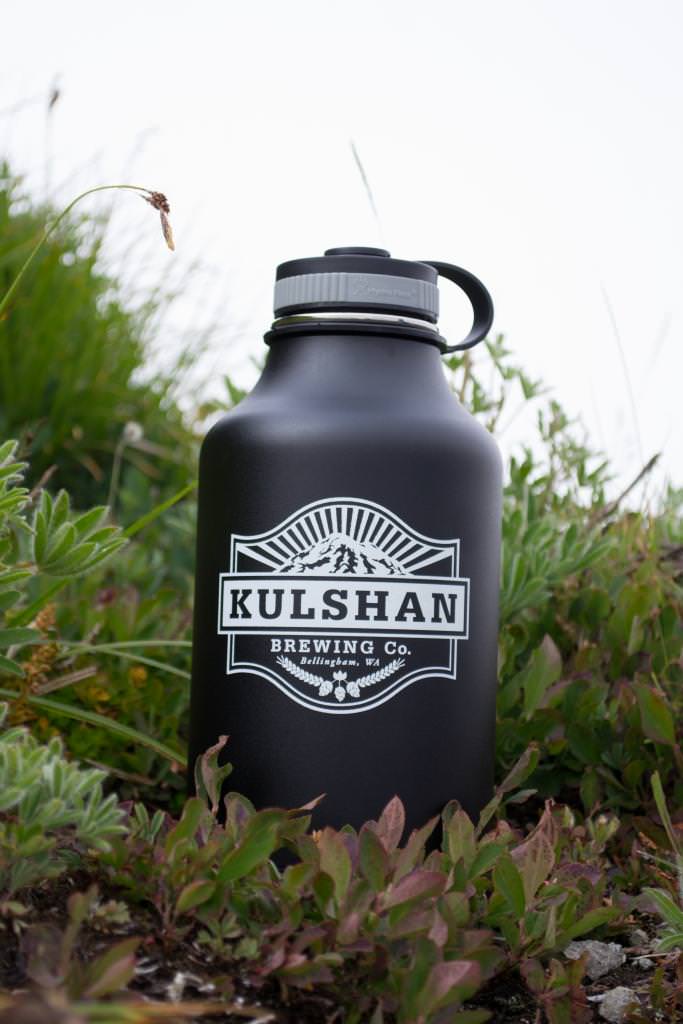 Kulshan Brewing Company was founded in 2012 in the Sunnyland neighborhood of Bellingham Washington. We began brewing on a borrowed 7 barrel system in a 3500sf plant with only a few fermenters and a small tasting room with 6 taps. Within our first year of business, we upgraded our brewhouse to a 15 barrel system, added a handful of new fermenters and tap lines in the tasting room to keep up with the demand of our loyal customers. It was not long after that we added a couple more tanks and then ran out of room to produce more beer. In autumn of 2013, we made the decision to open a second location primarily focused on large scale production and packaging; and we threw in another tasting room too. Construction on our new facility began in the spring of 2014, and we opened the doors to the public in May of 2015. Our new facility is affectionately known as "K2" or Kulshan #2. At this 10,000sf plant, we brew out of a 30 barrel system with 8 fermenters and 4 bright tanks, and we are currently producing about 10,000 barrels a year; which is the equivalent of about 137,000 cases of beer or 20,000 kegs. We have a 4 head canning line, a 6 head bottling line, and a semi automated 2 head growler filler.
We love meeting people who share our passion for the outdoors. Tell us a bit about the folks involved with your brewery, and what they enjoying doing outdoors.
I can confidently say that between every employee of Kulshan Brewing Co. (a total of 43 employees): we cover just about every outdoor recreational sport or hobby that exists. We have mountaineers, rock climbers, trail blazers, fishermen, skiers/snowboarders, runners, kayakers, lawn gamers, mountain bikers, road bikers, motorcycle riders, conservationists, photographers, sailors, bird watchers, mushroom hunters and looky loos who just want to be outside. Our company regularly fields teams of employees to participate in numerous multi- sport races held in our local area such as Ski to Sea and the Bellingham Traverse. We live in the most amazing region in the nation and we all take full advantage of our natural resources that surround us.
Tell us about your favorite experience in the outdoors.
Trying to choose my favorite experience in the outdoors is kind of like trying to choose my favorite child; each one is unique and special in their own way, and you love them all. However, like children, there are always moments shared in time that have stood out and have in some way left a permanent record in your heart and soul.
A few years ago my daughter (who was 11 years old at the time) and I decided that we needed a night out under the stars, just the two of us. We hadn't really planned this trip out, it was more of a spur of the moment idea that came to us around 4pm on a Friday afternoon. We quickly threw together some overnight supplies in our packs, a couple of freeze dried meals and few candy bars, and hit the road on our way to one of my favorite places on Earth called Chowder Ridge (6900').
This ridge is on the North side of our local volcano, Mount Baker (10,781'). We didn't arrive to the trailhead (4680') until about 6pm but since it was the middle of summer we didn't worry too much as we still had a good 3 hours of daylight to complete our hike into camp. The moment we opened the car doors at the trailhead we were completely enveloped in mosquitoes and black flies, and they were out for blood. Now, I have spent time in places that are notorious for man-eating insects, such as the interior of Alaska and the like, so believe me when I say these bugs were bad, they were bad. The swarms of insects were like that of sawdust ejecting from a power saw. They would buzz into your eyes, ears, nose, hair and on any other exposed piece if skin trying to suck the life out of you. And we hadn't even left the parking lot yet! We quickly donned our packs, completely bathed in insect repellant (the good stuff too, 98% Deet) and hit the trail on our way to my favorite campsite, about 4 miles up the ridge.
Within about 2 minutes of hiking we began grabbing hemlock branches to use as defense weapons. We must have looked pretty silly as we fast-walked up this trail swinging large branches in front of ourselves as if we were trying to fan a campfire that has gone out. My poor little girl must have had over a hundred bites on her face before we even broke a sweat. Those little guys bit her on the inside of her ears, her nose and I think she even had one or two on her eye lids. Somehow these insects had immunity to Deet because they could have cared less about the repellent we drenched ourselves in before leaving the trailhead. It didn't take long before the frustration built up, the tears began to flow and apathy began to take hold. We were already a couple miles in by this time, too late to turn around and go back as the campsite was closer than the car. I continued my efforts to sooth her frustrations by telling her that as soon as we reach the top of the ridge, the bugs would be gone because of the cool breeze and lack of standing water. I specifically remember looking down behind me from atop a steep section of trail as we made our way up to camp, there she was moving as fast as she could while crying, sweating, swatting with her bough, out of breath and yet determined and steadfast. All I could do was reluctantly smile and cheer her on.
We eventually gained the top of the ridge and the insects began to dissipate and by the time we reached our campsite there were almost no bugs at all. Though we had only hiked a few miles, it felt like we had gone 20. We were pretty exhausted, hungry and thirsty as we had not stopped moving fast since we left the car. After getting the tent pitched, sleeping bags and pads all arranged it was time for a nice hot meal. As it turned out, yours truly forgot to pack a lighter or matches or anything that can produce a spark or a flame…It's very difficult to light a burner without those. I even tried using a flashlight bulb with the filament exposed and a piece of cotton to get a flame but with no success. So, we did what anyone would do and added 33 degree water from the snow melt stream to our freeze dried meals, let them sit for an hour, and enjoyed the worst meal ever while enjoying some of the best views and company a person could wish for. This is what I call a character-building experience.
Is your beer available in cans?
YES! We package our Bastard Kat IPA, Red Cap Red Ale, Sunnyland IPA, Kitten Mittens Winter Ale, Premium Lager and Go East Winter IPA all in 12oz cans.
Where can we find your beer?
Most of our canned products can be found in between the greater Seattle/Olympia area up to the Canadian border at many bars, restaurants, convenient stores, grocery stores and bottle shops. We are currently only distributing in our own state of Washington.
If people want more info about your brewery, where can they go?
For more information about our company or products we offer you can check us out on our website or find us on Facebook and Instagram.