Klondike Park Campground in Missouri
Camp Missouri: I'm talking with Nancy Gomer today. She's the Marketing Coordinator for St. Charles County in Missouri, and we're going to talk about a couple different Parks today. Most notably, Klondike Park, because that's generally the demographic that we focus on with 50Campfires.com, but we're also going to chat a little bit about Indian Camp Creek Park, which is a newer youth group camping area that's been gaining a lot of popularity in the area. So, Nancy, let's go ahead and start with Klondike Park. Tell us a little bit about that. How it got started and what sorts of activities are offered there.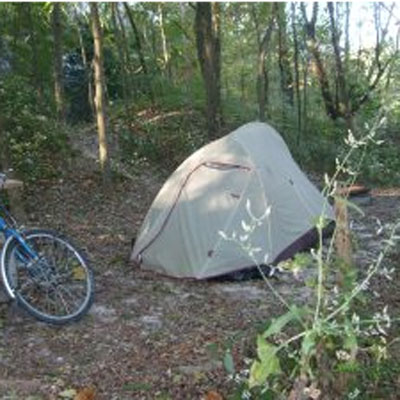 Nancy Gomer:
Sure. Klondike Park is one of our most scenic Parks that we have within the St. Charles County Parks District. Let me tell you when it was opened. It was actually opened in May of 2004, and it was a partial donation from a family, locally here. Hank and Jean, and that's a 250-acre Park, but it's so scenic. We've had commercials shot in the Park. We've had large businesses come out and shoot some commercials. It is nestled in the Scenic Wine Country of Missouri. Very beautiful terrain. The camping is just so unique. Picture spending a relaxing weekend camping under the stars with this beautiful atmosphere as your backdrop.
Camp Missouri: That sounds awesome. Maybe you can send us a couple more pictures, if you have any. There's just the one picture on the website here, and that picture alone is absolutely gorgeous. It looks like a great area to spend some time in.
Nancy Gomer: It is actually. It was. It's hard to believe, actually, that before we obtained the property, it was a quarry that was made from silica. So, around the lake that's kind of centered in the middle of the Park, you'll find all this white beautiful sand. It's so beautiful. Whether you're camping in the summer, spring, winter, or fall, it's just a scenic place to be. We do have fixed camping cabins that sleep eight. We have 31 primitive campsites for that all out camper. We have ten basic campsites there as well. And mind you, these are nestled within the trees and the beautiful landscape there at Klondike Park. As I said before, it is nestled in Missouri Scenic Wine Country, so there's lots to do even when you leave the Park property, but our trail system within Klondike Park, which a lot of campers like to utilize our trail system, because our Parks are so vast, that our trail system connects to the popular Katy Trail. So, there's lots to do at Klondike Park, and we get a lot of travelers who travel along the Katy Trail and stop for a couple nights to camp at Klondike Park. So, very wide and across the country.
Camp Missouri: All right. Now, Nancy, what are some of your favorite attractions in the area?
Nancy Gomer: Well, I really am very fond of the bluff-walking trail, where you walk up. It's a semi-steep trail, and once you get to the top, it overlooks the Missouri River, which is just a sight of its own. That's one of my favorite things to do. We also have a beautiful Conference Center that a lot of Park guests like to rent for occasions, weddings, birthday parties, and family affairs. The fishing in the lark lake in the middle of the Park is just amazing. There are also tremendous views of the birding and wildflower area. Just sitting and relaxing around a campfire at Klondike Park is one of my favorite things to do.
Camp Missouri: Fantastic. Klondike Park sounds like a great place to stay. The trails look just fantastic, and it's a gorgeous, gorgeous place. Now, Nancy, why don't you tell us a little bit about the Youth Group Camping Area, which is newer, as you were saying earlier, and that's gaining some popularity as well?
Nancy Gomer: Yes, we do have a Youth Group Camping Area at Indian Camp Creek Park. And let me tell you a little bit about Indian Camp Creek Park. It's one of our newer Parks. It is actually our largest Park. 603 acres of beautiful space for all park guests to enjoy. And it was open in October of 2006. Like I said, we're a young, growing Parks District. We're still building this legacy. We're only 16 years old, and we're just elated to have ten parks open to the public now with five more reserved. But getting back to Youth Group Camping Area at Indian Camp Creek Park, it's a place for Girl Scouts, Boy Scouts, youth groups to come out, utilize this unique space, and they're camping by themselves. There's no other public allowed. It is a unique space where you're in the area alone. There is a fee of 75 dollars per night, but you have up to 100 guests to camp with you. So, it is reasonably priced. If you have more guests, then you're charged per person, but we get a lot of Boy and Girls Scouts who want to camp close to home and not travel hours to get to a camping destination, and still have all the fun of the outdoors and being out in the middle of nature. 603 acres to enjoy there, at Indian Camp Creek Park at our Youth Group Camping Area.
Camp Missouri: That's a very large space too for a group to have as their own.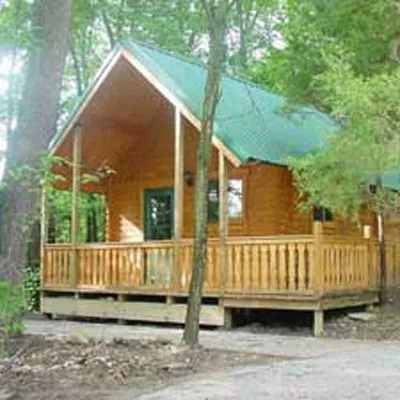 Nancy Gomer:
Absolutely. The accommodations are just wonderful. The camping area is equipped with restrooms. There's an amphitheater. We get a lot of groups who do skits. We put on performances, and they utilize this amphitheater. There's a shelter for the groups to eat under and use it for many purposes. There's a campfire area that's very close to the amphitheater. It's just really a unique place for youth groups to come out, enjoy the space, and be all together. They're all in one area. Then they can go out and explore Indian Camp Creek Park – 603 acres – together.
Camp Missouri: That's great. Two more questions for you, Nancy.
Nancy Gomer: Okay.
Camp Missouri: If you were going to spend just one hour in Klondike Park, how would you spend your time there?
Nancy Gomers: Well, Klondike Park is just so scenic. Just taking in the sights and enjoy the trails is something I would like to do. I like to bike, so I would probably get on my bike and I would travel down the Lewis & Clark Trail. And up Hogs Back Trail, and wind around the loop that's in the Park. It's a paved loop, one way, and then I'd head on the Katy Trail and just take in the beautiful scenery of Missouri's Wine Country there between August and Defiance.
Camp Missouri: Okay, and last question. If you were going to spend just one night in Klondike Park, camping, which specific campsite would you choose and why?
Nancy Gomers: You know, I am really not a very good camper. I have to be honest. I really enjoy the cabins. They're rustic, yet they're more like the accommodations that I'm used to at home, minus the restroom. But the cabins are situated where they're very close to the shower house that is open from April through November. And the shower house has a kitchen area, if you will. Picture like a stainless steel large counter with all kinds of plugs so that you can make your breakfast there. I prefer camping and reserving in one of our cabins that sleeps eight. They are just so cozy and that's where I would spend my time at Klondike Park.
Camp Missouri: All right, perfect. Well, thank you so much for the info today. Nancy, we appreciate you taking some time out of your day to chat with us about both, Klondike Park as well as the Indian Creek Youth Campground. So, thanks again so much, and we'll talk to you soon.
Nancy Gomers: All right, thanks, Clint. It's been a pleasure.