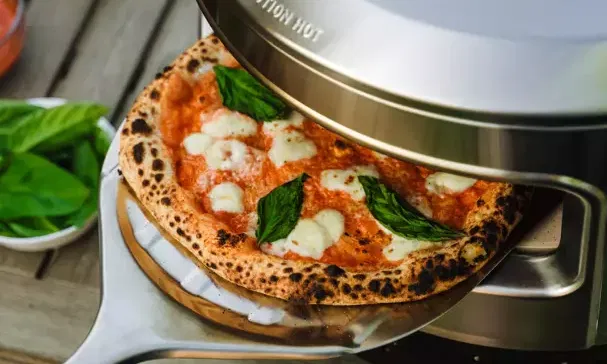 Labor Day Deals Spotlight: SoloStove
Another day closer to Labor Day, another deal to jump on before it's gone, and today we're talking about SoloStove. SoloStove is known for making high-quality, smoke-free fire pits and pizza ovens. With a variety of gear to choose from, SoloStove is all about making dinner easier than ever while camping. Even after you get home, if you're craving something sweet, try out the Terraflame bowl to make campfire-style s'mores in the backyard.
This post contains affiliate links. Outdoors.com may earn a commission when you make a purchase through these links. Thank you for your support. 

This Labor Day weekend, SoloStove is offering a free stainless peel with every purchase of a Pi Prime pizza oven until Monday, September 4. The Pi Prime is made with a simple design, making it user-friendly for beginner pizza makers, but the quality means you may never need another one. 
When you buy the Pi Prime from SoloStove, you get the oven, a pizza stone, a weather cover, and the stainless peel. If you're looking to really get into the pizza-making process, make sure you check out the SoloStove Pi Prime bundle, which includes all previously listed items plus a bamboo peel, a stainless pizza turner, a silicone mat, an IR thermometer, and a pizza cutter.  
Next time you're craving a simple-to-make, crowd-pleasing dinner at the campsite or in the backyard, you'll be glad you splurged on this portable pizza oven.