No, it's not a yoga tote. It's the MountainSmith Cooler Tube and it is taking cooler portability to the next level. It's discrete, easy to carry, and completely frees your hands up. We have had the Cooler Tube around the office for some time and here is what we love about it.
Weight: Weighing around 9 ounces, it is a featherweight compared to other coolers on the market. This is a great feature because you are loading it with up to six 12ounce cans, so the lighter the better.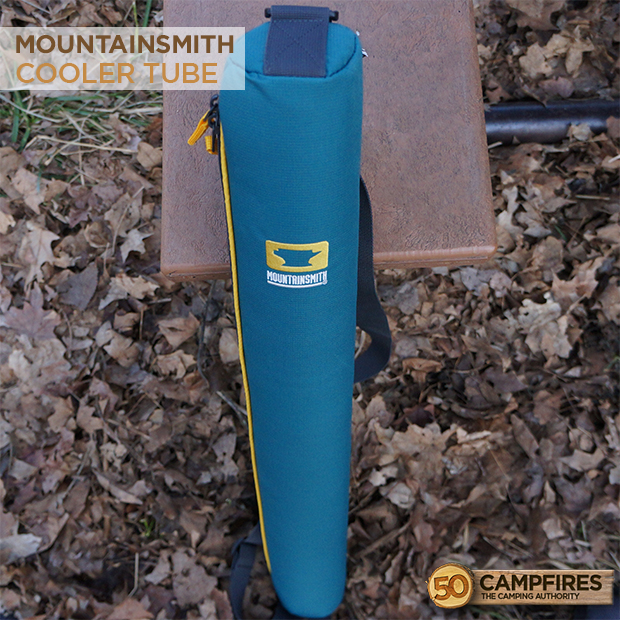 Appearance: One of the coolest features of this cooler is the fact that it is incredibly discrete. It looks like no other can cooler you have even seen. Some would say that was the point.
Functionality: The purpose of this cooler tube is to carry a six-pack of your favorite drinks (we'll let you fill in the blank for your favorite). That does limit its functionality slightly due to its tube shape but this is a situation specific cooler. While you may be able to put a variety of things in other coolers, none carries cans better than MountainSmith.
Cold Rating: For how lightweight the MountainSmith Cooler Tube is, it does a very impressive job of keeping cans cold. Part of this could be the fact that there is very little wasted space in the tube itself. The PEVA Liner and PE Foam Insulation work well to completely wrap the cans in insulation. In short, your cans will stay cold.
Value: At under $25, the Cooler Tube is very reasonably priced. The real value of this situation specific cooler is in its portability, looks, and the fact that it keeps drinks cold.