Rugged Looks Good
Ernest Supplies
Protective Matte Moisturizer MSRP:
$25.00
If you're spending a good amount of time outdoors, you're going to want to make sure that your face is moisturized. Combining vitamins A, C & E into a scent free cream that controls oil and shine makes incorporating this into your daily routine nearly effortless.        
All Good
Goop MSRP:
$13.99
If you're looking for a one-stop healing balm to heal everything from chapped lips to insect bites – you've got to check out Goop. Mixed with essential oils and medicinal plants – there are very few ailments Goop can't fix.      
Bee Bald
Smooth MSRP:
$8.99
Bee Bald makes a full line of products for the
follicly challenged
including their Smooth moisturizer. Designed to be applied to the entire head and face, their blend of shea butter, honey extract, vitamins and roots makes for a cool and refreshing experience for our bald brothers.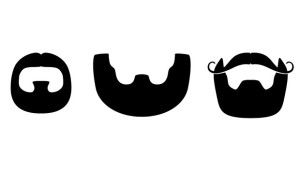 Choose Wisely
With the cooler temperatures of winter just around the corner, we're on the cusp of "Beard Season." The time of year when normally smooth-skinned men turn to the power of the beard to provide an extra layer of warmth to get them through the cooler seasons ahead. This month, we've put together a quiz to help you
Choose Wisely
, and decide which beard is best suited for you. Take The Beard Quiz
here.