I Joined Bryce Canyon's Centennial Celebration, and You Can Too
On June 8, 1923, Bryce Canyon became a U.S. National Monument in order to "preserve the 'unusual, scenic beauty, scientific interest, and importance.'" Established by President Harding, it was later updated to Utah National Park in 1924 and became Bryce Canyon National Park in 1928. Known as a stunning and beautiful fairyland with magnificent hoodoos, Bryce Canyon has become a must-visit attraction in Utah over these last 100 years—and now, they're celebrating.
Bryce Canyon 101
Bryce Canyon is currently 35,835 acres and houses a number of beautiful geological wonders and vivid, warm colors. Located in south-central Utah, Bryce Canyon National Park is located on the edge of the Paunsaugunt Plateau. The park itself is not a canyon (geologically speaking), but rather, it is a series of horseshoe-shaped amphitheaters that have been sculpted over thousands of years of erosion, rain, and wind. 
In 1929, a park ranger from Zion National Park formed the Zion Bryce Natural History Association, which helped fund both parks until 1961 when the association split into two, now known as the Zion Forever Project and the Bryce Canyon Association.
Since 2019, Bryce Canyon National Park holds an International Dark Sky Status, the leading authority working to combat light pollution. Thanks to the clean air and high elevation in the park, the canyon is home to some of the darkest skies in the world. In June, Bryce Canyon held an Astronomy Festival, offering programming such as constellation tours.
Celebrating the Centennial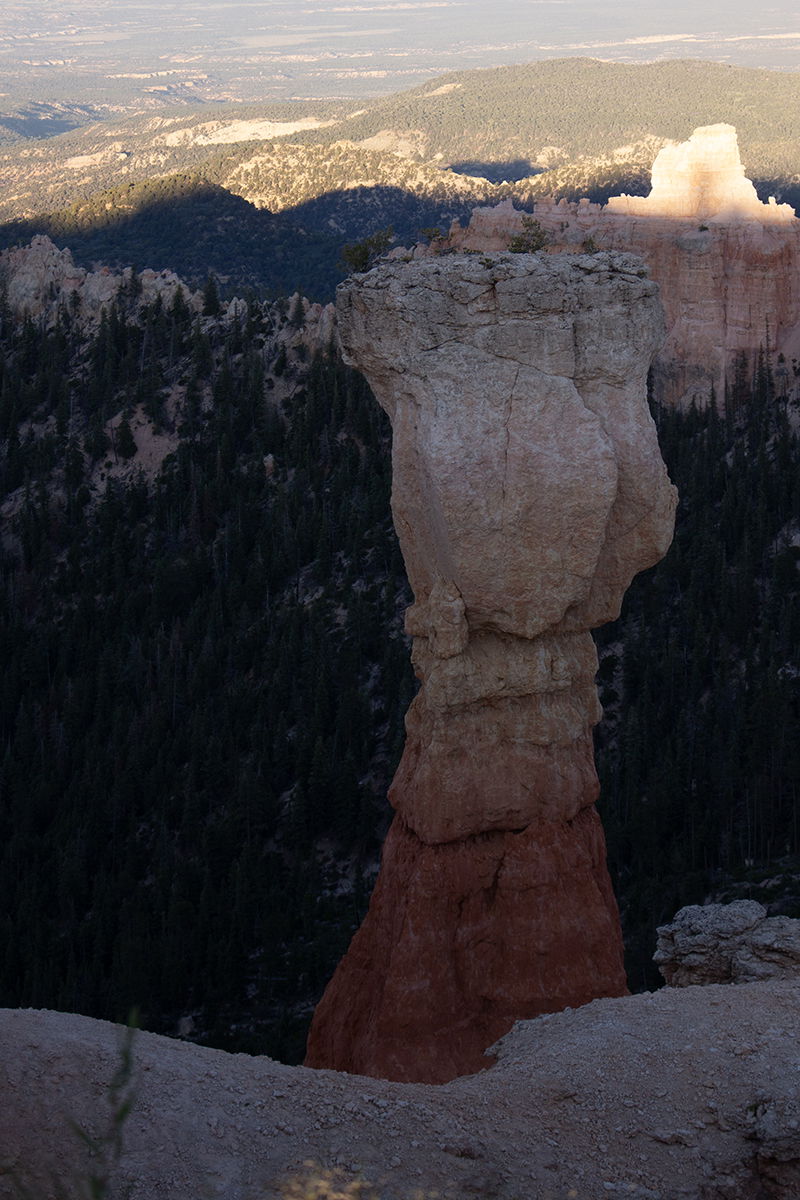 With a number of different events going on both in the park and virtually, Bryce Canyon is celebrating all year long. The first event of the year was Hoodoo You Love?, where the park asked visitors to share their stories about visiting the park and what it meant to them. On the anniversary of Bryce Canyon becoming a protected land, the park hosted the Centennial Celebration, in which the Bryce Canyon Wranglers and the Piano Guys performed at Bryce Canyon Rim.
Still to come this year is the Utah Symphony performance on August 10, the Plein Air "Paint Out" on September 18, and Heritage Days on September 28-30. Of course, you can also celebrate by hiking in the park and taking in the iconic scenery, such as Thor's Hammer and Fairylands. When you do, be sure to take a picture and post it on social media with the hashtag "Bryce100" to be a part of the centennial celebration.
Shop Specialty Items
Like so many places that you'll visit in your lifetime, Bryce has a gift shop in the Visitor's Center. On top of the many excellent gift options for yourself and your loved ones, there are a number of special centennial items and designs—from sweatshirts to postcards, stickers, and posters. During my recent trip to Bryce Canyon, my family and I picked up a number of these specialty items, including a print of Thor's Hammer, centennial chocolate, stickers, and more. 
My #Bryce100
My recent trip to Bryce Canyon National Park was part of a graduation present from my aunt, and as an amateur photographer and nature lover (and native flatlander), exploring this national park was an amazing experience. Before this trip, I had only left the Eastern Time Zone once, and I had never stepped foot in a desert.
Before arriving at Bryce Canyon, I was not aware that it was the centennial celebration, which made it an additional gift to be there during such an important milestone in the park's history.
We went to Bryce National Park two times during our trip, once in the evening, when we got to see the sunset, and once during the day. Watching the sunsets from the overlooks was a really beautiful experience, and the colors from the canyon and the sky blended together like a gorgeous watercolor painting.
We did a number of different hikes during our day in the park, and we took part in the Hike the Hoodoos Program, where you search for "medallions" on your hikes and either take rubbings of them or take selfies with them. Though many people try to get as many of the medallions as possible, to get a prize, you only need to find three. During our trip, we found four of them (Mossy Cave, Bristlecone Loop, Queen's Garden, and Navajo Loop). The prize is a special sticker that says "I Hiked the Hoodoos." 
As someone who has grown up in the very flat state of New Jersey, the elevation in Bryce Canyon is definitely something to get used to, and we took it slow as to not overdo it. I was fascinated by the hoodoos and their terracotta coloring, because I had truly never seen anything like it before with my own eyes. Our main hike of the day was the combination of the Queen's Garden Trail and Navajo Loop, ending the hike going through Wall Street, a canyon feature with a number of switchbacks.
Are you visiting Bryce Canyon this year, or have you visited in the past?