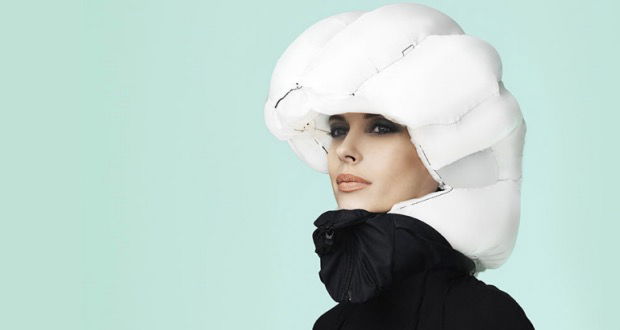 Should You Buy The Hovding Inflatable Bike Helmet?
The inflatable bike helmet has arrived!
In 2012 I started to see this bizarre helmet that inflated when you crashed. At that point a company called Hovding had already been working on it for seven years. It seemed like a wild concept when it came out. Four years later, and here we are. You can actually buy the thing, but should you?
The Hovding inflatable bike helmet is designed for someone who thinks that regular helmets are either unattractive, or simply too cumbersome to deal with. After reading more about it I realized that it has more going for it than just "not wanting to wear a helmet." For starters, it covers more of your head than a regular helmet in the event of an accident. I also like the fact that it stays full inflated for a few seconds after it deploys, in case there are multiple collisions. The helmet (it feels weird calling it that) also has a black box, which is pretty cool. The company asks that you send them the information after an accident so they can analyze it and add it to their database. If my crash can help others that's great.
One drawback is that you have to keep the Hovding inflatable bike helmet charged. I don't really need another chargeable item taking up real estate on my counter, but perhaps it's worth it? I have to admit that it would be pretty cool for running errands, because dealing with my helmet does tend to get annoying. Do I lock it up? Do I carry it around at the grocery store? Cruising around with a little collar on does seem kind of convenient.
You can't wash it, but the cover is made from a waterproof fabric so you should be able to easily wipe it down to keep it clean.
So should you buy it?
Here's the thing: you're either a gadget nerd or you're not. Do you need an inflatable bike helmet? No, you don't. Your injection molded helmet works just fine, even if it is a little gaudy. Oh – you probably want to know how much it is! You're going to shell out about $335 if you want to roll around town in a sexy black collar. You know, some people will pay good money to make their lives the tiniest bit easier. This is one of those things in my opinion. Yes, you'll have a little less to worry about when you out for a spin. For some people, that alone will be worth it.
http://gph.is/2hN95uu