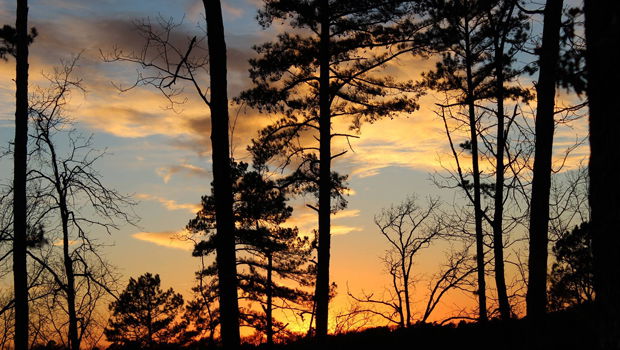 Camping in Northeast Oklahoma: Elephant Rock Nature Park
Camping Elephant Rock Nature Park Oklahoma
Camp Oklahoma: I'm talking with Rod today. He's going to tell us all about Elephant Rock Nature Park in Oklahoma. Rod, why don't you get us started by giving us a little bit of background on Elephant Rock Nature Park?
Rod: Great. We started in 1997, so we've been doing it for 16 or 17 years. We opened with the introduction of yurts in Oklahoma, which are unique lodging structures that go all the way around and have a domed ceiling with a five-foot glass dome in the center. Ours are a little bit more upscale. They have heating and air conditioning.
Camp Oklahoma: Whoa, nice.
Rod: Running water. Yeah, this is luxury camping basically, but still camping.
Camp Oklahoma: Yeah.
Rod:
We also offer float trips in rafts, canoes, and kayaks on the Eleanor River, which is Oklahoma's number one rated recreational river. There are different zones that we can get into as far as which areas you, depending on your group and tent, want to float. It's a little more family oriented this way and nature related. We also offer education programs and a church. Project Wild is certified for schools, different groups and organizations. We've got our lodging capabilities. We have two 24-foot yurts, a 30-foot yurt, a 16-foot yurt, one cabin, and a 5,500-square-foot group lodge.
Camp Oklahoma: Wow.
Rod: So we can host a pretty good amount of people. However, we also have a little over 200 acres, so it's not crowded here.
Camp Oklahoma: Nice. Nice. Yeah, the yurts are fantastic. I've stayed in those a couple times and they definitely fall under the glamping headline, which seems to be getting a lot more popular.
Rod: Correct. Yes, we do live on-site here and everything. We do tend to have a lot of the float trips.
Camp Oklahoma: Sure.
Rod:
It's not a real big party environment. I tell everybody that comes and stays with us, not to be concerned what you do around your campfire as long as you respect your neighbors, and that's the bottom line on things.
Camp Oklahoma: Yeah. Where does Elephant Rock Nature Park get its name from?
Rod: There's actually about a 120-foot ledge and church limestone mix bluff that, as you're floating in on the river, it jumps out at you and it looks like the profile of an elephant head, and you can see the trunk dipping into the water and the profile of the head. So, it's pretty massive at 130-feet-tall.
Camp Oklahoma: Yeah, that's very big. What are some of your other favorite attractions around that area, Rod?
Rod: There's a lot of great attractions in the area. There's, the Cherokee Heritage Center, which is the National Museum in a live village of the Cherokee nation. That's close by, probably 10 or 15 minutes away. It was rated as one of the top 100 places to visit in America. There's the beautiful lake, river below. So, great trout fishing in the area.
Camp Oklahoma: Cool. Two more questions for you, Rod. If you were going to spend just one hour at Elephant Rock Nature Park, how would you spend your time there?
Rod: I would probably spend it along the bluffs, looking over the river. Again, you're several hundred feet high. And even in the winter months, it offers just outstanding views and photography opportunities. Many times as you're watching for bald eagles, you'll get a bird's eye view of them as they fly underneath you, and so it's just a really inspiring and cool place to sit and reflect.
Camp Oklahoma: Yeah, it sounds great. And last question for you: if you were going to spend just one night at Elephant Rock Nature Park, which specific site would you stay at and why?
Rod:
Wow. That's a difficult question because there's so many. Wherever you stay, our campsites aren't crowded, whether you're choosing tent camping or any of our lodge choices. We do have a cabin overlooking the river that's, pretty special. It's rustic. Good for a couple or up to four people. It's kind of off by itself, overlooking the river, so that would probably be my spot.
Camp Oklahoma: All right, perfect. Well, hey Rod, thank you so much for taking some time out of your morning to tell us a little bit about the surrounding area there and to tell us a little bit more about Elephant Rock Nature Park in Oklahoma.
Rod: Well, thank you for calling.