Digital Preparation for Natural Disasters
Smartphones offer a world of knowledge and information at your fingertips. Always having your phone in arms reach is second nature, so why not load your phone with life-saving information for digital preparation for natural disasters? Go beyond the basics of having an emergency supply kit and increase your readiness with the following digital preparation for natural disasters checklist: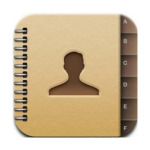 Contacts
Program important phone numbers into your contacts – make sure to include doctors, pharmacies, schools and day care.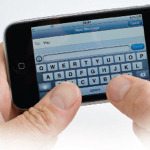 Text
Use texting when possible to leave the phone lines open for emergency use.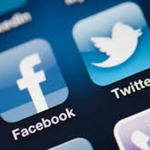 Social Media
Stay informed with social media. Connect with your state and local public health and emergency management agencies on Facebook and Twitter to stay up-to-date on safety information before, during and after a disaster.


Digital Copies
Identify your important documents like household records, medical documents and financial records and electronically store them digitally and have copies stored in a safe deposit box or secure off-site location.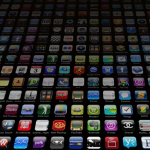 Download Apps
Red Cross app. Access information on first aid, disaster risks and shelters. Visit www.redcross.org and click MOBILE APPS (available in English and Spanish).
ICE (In Case of Emergency) app. Store emergency health information as well as list an emergency contact on the lock screen of your phone so medical technicians can get it as quickly as possible.
MyFamily app. Keep your family's health plan and prescriptions up to date on your phone and you'll have them in an emergency. Visit www.HealthFinder.gov for more information.
FEMA app. Access disaster safety tips, an emergency kit list, emergency meeting location information, and a map with open shelters. Text ANDROID or APPLE to 43362 (4FEMA) and receive a link for download (standard data/message rates apply) or go to the mobile site http://m.fema.gov and click STAY CONNECTED then click ANDROID or APPLE.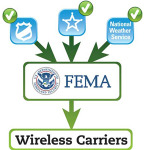 Text Alerts
Get safety information sent directly to your phone. Below is a list of disaster specific keywords you can use to sign-up for bi-monthly safety tips via text message:
Hurricanes: text HURRICANE to 43362 (4FEMA)
Home fires: text FIRE to 43362 (4FEMA)
Wildfires: text WILDFIRE to 43362 (4FEMA)
Tornadoes: text TORNADO to 43362 (4FEMA)
Earthquakes: text EARTHQUAKE to 43362 (4FEMA)
Winter storms and extreme cold: text WINTER to 43362 (4FEMA)
Power outages: text BLACKOUT to 43362 (4FEMA)
Floods: text FLOOD to 43362 (4FEMA)
General monthly safety tips: text PREPARE to 43362 (4FEMA)
Note* Sending STOP will automatically unsubscribe you from all our lists.

Check out our article on the essentials for a
emergency supply kit
.